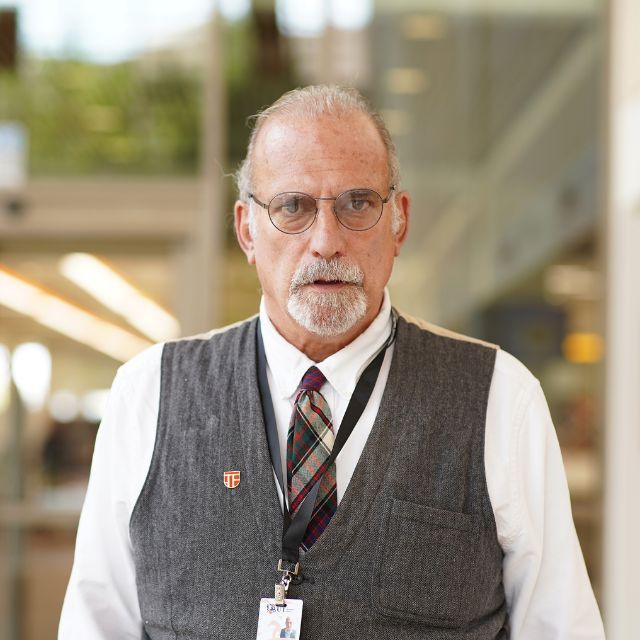 Have you met: Dr. Richard Sax
Sep 25, 2023
Dr. Richard Sax is the new Interim Dean for the College of Arts and Sciences. Read below to learn more about Dr. Sax, his role at UTPB, and how he can serve you!
Tell us about your educational and professional background. 
I received my BA in English with Honors from Haverford College (the oldest Quaker college in the country, founded in 1833); I received my MA (with Distinction) and PhD degrees from The University of Michigan, Ann Arbor.  I served as an English Department Chair, as an academic dean (three times) and as a chief academic officer (three times). I am currently in my third Registry Interim appointment, having served previously as Interim Dean of Arts & Sciences at Long Island University-Brooklyn Campus and as Interim VPAA at Montcalm Community College in western Lower Michigan.
What will you be doing at UT Permian basin?
I will serve as the Chief Academic Officer in the College of Arts & Sciences for the 2023-2024 academic year. 
What do you love most about your role here?
I enjoy being able to calibrate the personnel and academic offerings within CoAS to better serve our various constituencies in the third decade of the 21st century and beyond. 
How can students, faculty and staff take advantage of your expertise?
I hope to facilitate conversations and collaborate on the enrollment growth of UTPB. Although I will not serve as a classroom teacher, my four decades of classroom experience help me with serving faculty, students, and staff.



Anything else you would like to add. Fun fact?!
I continue to be a lifelong Cleveland Browns fan.  I was surprised to see that there are no "Browns Backers" bars between Albuquerque to the west and San Antonio and Austin to the East! I might try to convince an Odessa or Midland establishment to be the Permian Basin home for Browns Backers designation!