We decided to take a look back on some of our greatest accomplishments of 2021!
From grand openings to new partnerships, additional funding, and championships...The University of Texas Permian Basin had a great year! Here's a look back at our top 10 moments of 2021! We can't wait to see what 2022 will bring us.
1. UT Permian Basin received $45 million from state legislators for campus transformations.
UTPB was recently awarded the funding to significantly update our main academic building, The Mesa Building. She's 47-years-old and plans are now underway for a complete renovation just in time for her 50th birthday!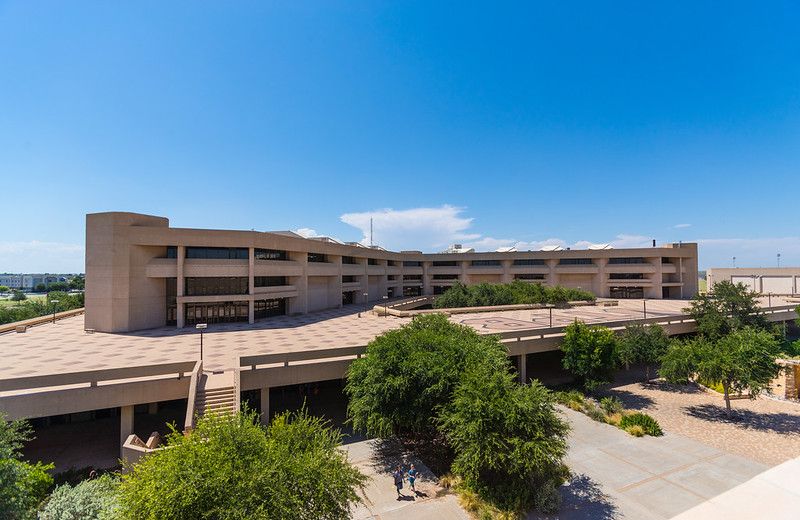 2. Grand Opening of the D. Kirk Edwards Family Human Performance Center
The Kirk opened its doors to students in 2020 but due to COVID, the University was unable to host an official grand opening ceremony. In October 2021, UTPB hosted a ribbon cutting and celebrated the success of the state-of-the-art facility.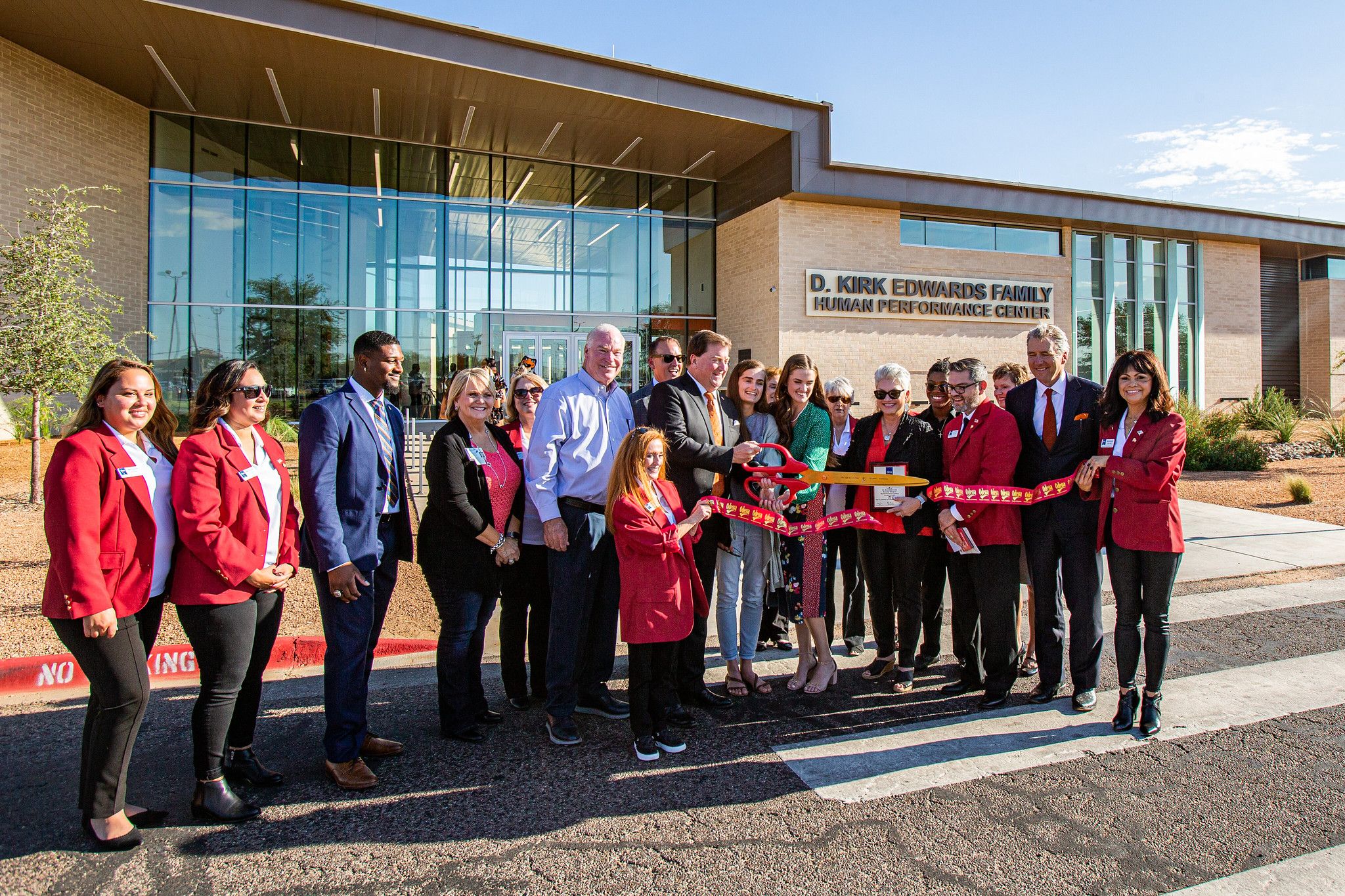 3. UTeach Permian Basin program announced
UTeach Permian Basin is a program that recruits and trains STEM majors for the teaching field. UTeach Permian Basin will be housed in the College of Education at UTPB. The purpose of this prestigious program is to prepare highly qualified science and mathematics teachers according to the UTeach model developed at The University of Texas at Austin. UTeach Permian Basin is made possible thanks to a generous $1.9 million investment from the Permian Strategic Partnership (PSP).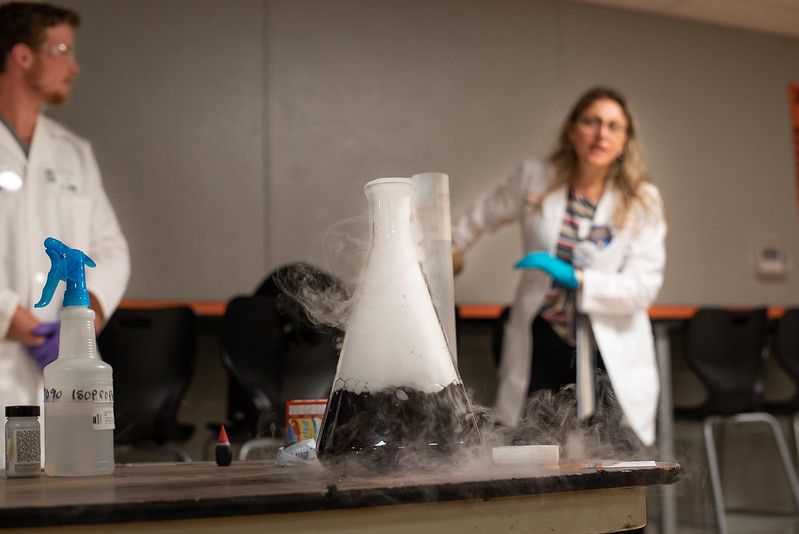 4. Spring 2021 Football Champions
After having their season pushed to spring due to COVID, UTPB's football team went undefeated in 2021 earning the first-ever football championship rings for the program.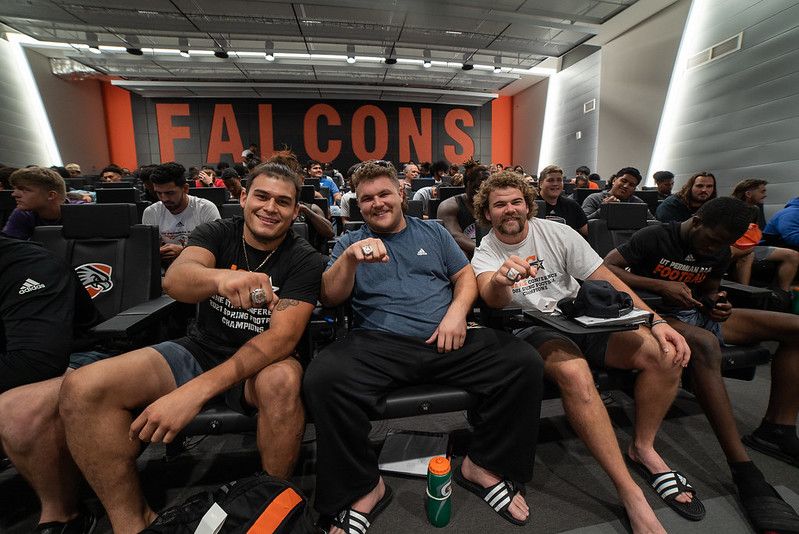 5. New Academic Logo
The University of Texas Permian Basin has officially unveiled our new academic logo. Our institutional mark includes imagery from two unique Permian Basin concepts. The letters U, T, P, B can be found within the abstract shield, and it also mimics the oil field road patterns for which this region is known. We are so proud of the work we're doing in the Permian Basin. This new institutional mark represents our commitment to serve this region by providing a quality education. It is also a nod to our history and the oil and gas industry. 

6. Distributed more than $47 million in financial aid
UT Permian Basin is committed to making college affordable for everyone. It's our mission to help students to graduate debt free and loan free. We're proud to announce The Office of Financial Aid and Scholarships awarded more than $47 million in financial aid in 2021.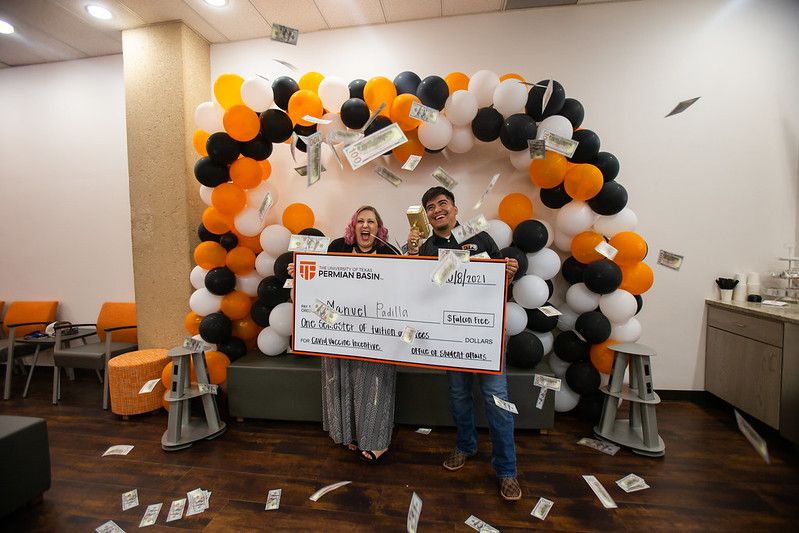 7. Welcome Center Grand Opening
UT Permian Basin hosted a ribbon cutting for our brand-new Welcome Center! The new space is equipped with display monitors, a selfie wall, and refreshments for guests. Stop by to get a private tour of our beautiful campus or let us answer any questions you have. The new Welcome Center is located on the west side of campus in the Mesa Building. When you come in from John Ben Sheppard Parkway, you can see the sign that says The University of Texas Permian Basin Welcome Center.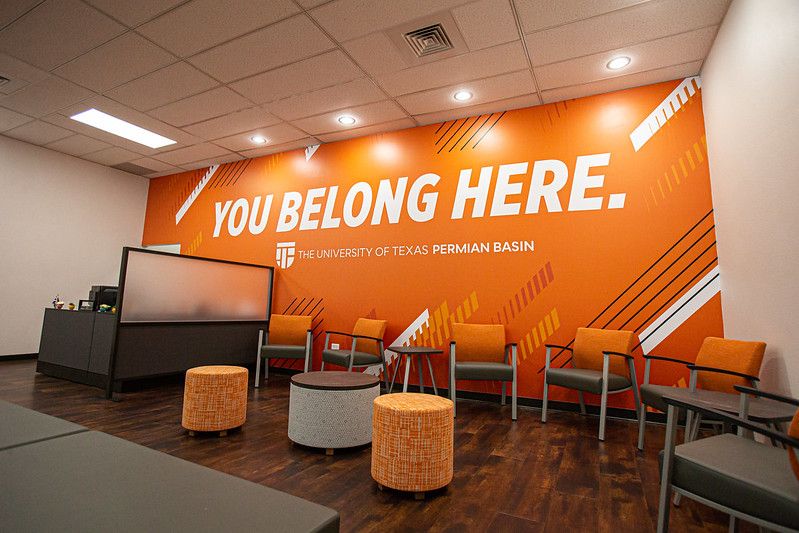 8. School of Nursing Partnership with Midland Health
UT Permian Basin's School of Nursing has entered into a practice-academic partnership with Midland Health. This collaboration comes at a time when local hospitals are experiencing a critical shortage of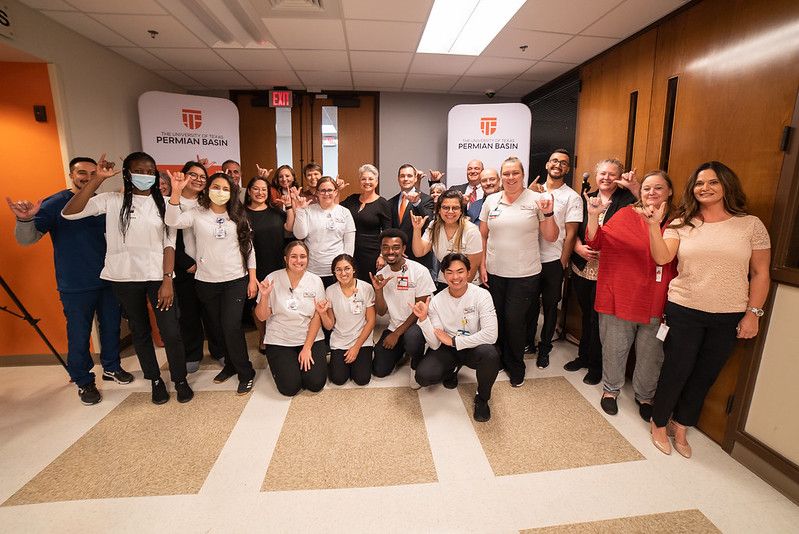 nurses. The partnership allows fourth-semester nursing students, who are currently in the MMH Nursing Intern Program to work on the floor alongside nurses during their precepted clinical hours, which are required to graduate. This will provide relief to current nurses who are dealing with significant staffing challenges due to COVID-19 and allows UTPB nursing students to gain more confidence with additional hands-on learning. The nursing students will also be compensated for their work. 
9. Homecoming Week Events
UT Permian Basin's Office of Student Life trasnformed our Homecoming Week with dozens of events for our students and the community! The week ended with a parade around campus, block party, live performances, and fireworks show. UTPB looks forward to making Homecoming Week a tradition for our community for years to come!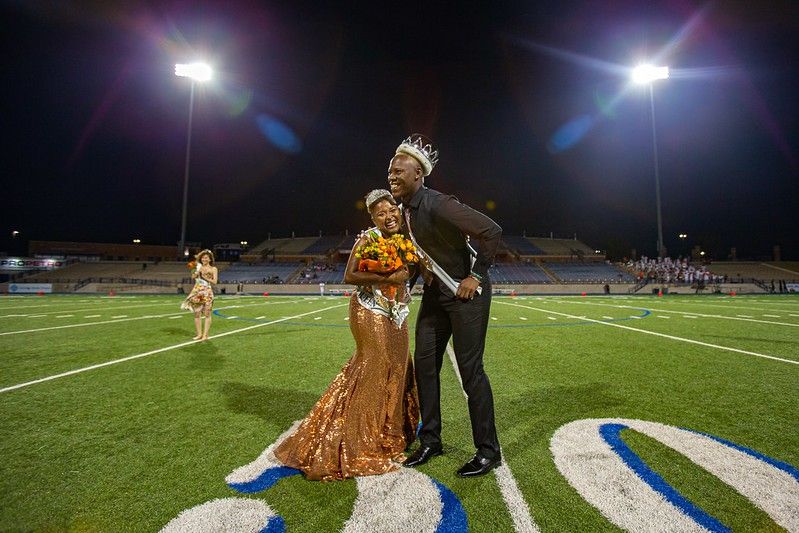 10. FAFSA Nights for the Community
Did you know that it's a state requirement for high school seniors to fill out the FAFSA/TASFA in order to graduate? UTPB's Office of Financial Aid and Scholarships along with our Admissions team has made it their mission to be a valuable resource for the community, regardless of whether a student plans on attending UTPB or not. The University held a series of FAFSA/TASFA nights to help current students, prospective students, and the community fill out the applications. We plan to continue to offer this support in 2022.