The UT Permian Basin Engineering Building has officially opened its doors
If you haven't seen the new state-of-the-art UT Permian Basin Engineering Building, what are you waiting for? The three-story building covers 105,801 square feet and cost $55 million. The facility includes classrooms, lab space, a café, and top-of-the line technology that helps set our students above the rest. 
"This facility will provide the means for our engineering program to grow and to step up to meet the workforce and innovation demands of our region. That's why this building is so important," Dr. Sandra Woodley, UT Permian Basin President, said at the grand opening ceremony.  
Other than its beauty, the engineering building has so much more to offer. It's what goes on inside the classrooms that truly sets the UT Permian Basin engineering program above the rest.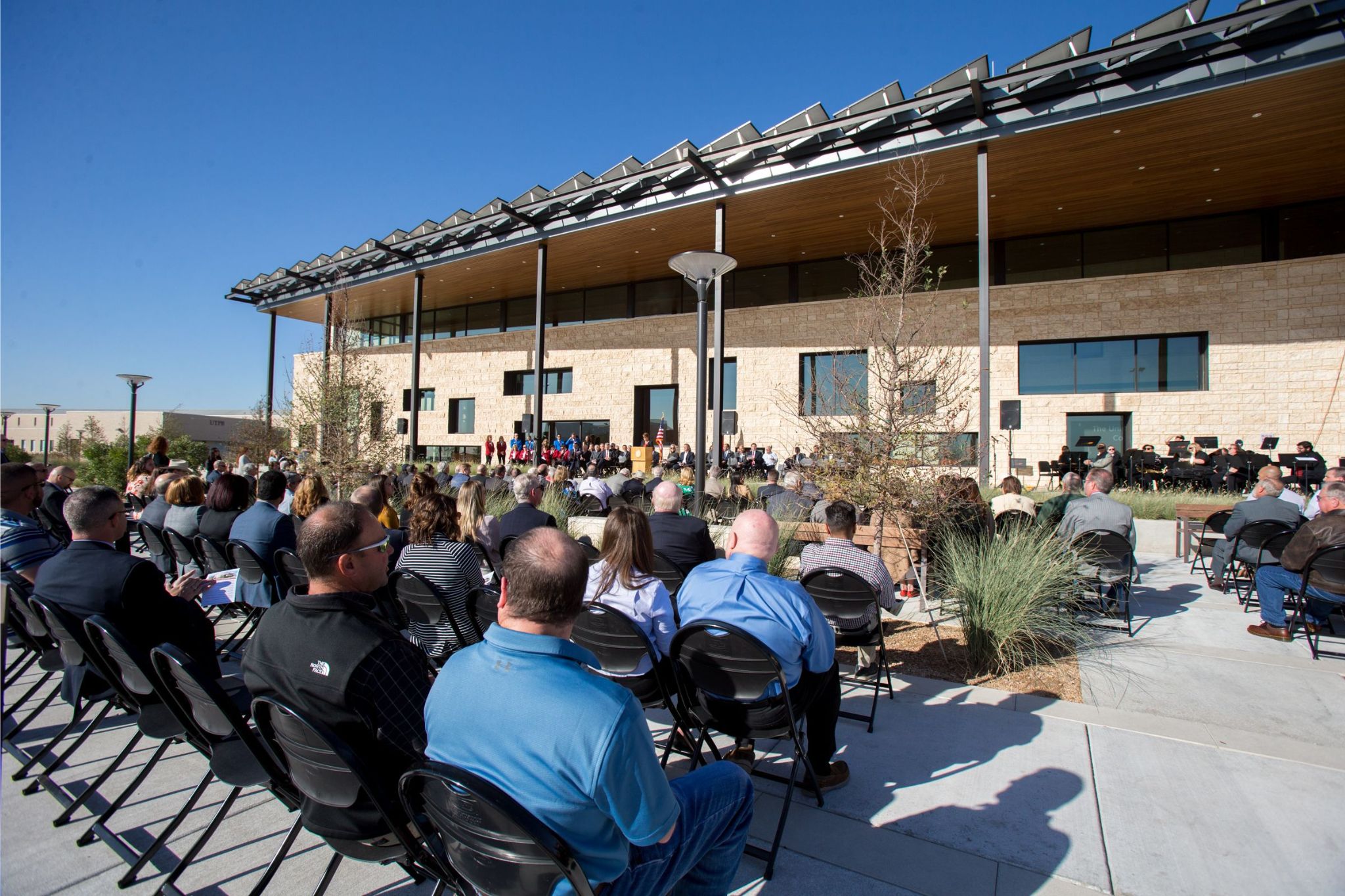 Most recently, UTPB engineering graduates received a 100% pass rate on the fundamentals of engineering exam. That's 21% higher than the national average. U.S. News and World Report ranked UT Permian Basin #1 in the nation for highest-paid petroleum engineering graduates. We are also ranked in the top 30% among engineering programs in the United States. 
UT Permian Basin is committed to serving our region. By offering four undergraduate engineering programs including chemical, electrical, mechanical, and petroleum engineering, the University continues to strive for excellence. As Dr. Woodley said, it's an exciting time to be a Falcon. 
"We are so proud of this new facility and so thankful for all the people and partners who helped to make it a reality. We are not just celebrating this beautiful state of the art building; we are celebrating what it signifies for the future of our promising university, and we are celebrating what it can help us accomplish for the region,"