The University hosted the Court at the Wagner Noel Performing Arts Center where they heard two cases
UT Permian Basin was part of history as the Texas Supreme Court made its first visit to West Texas this week.
"We saw this as a wonderful opportunity to not only host the court, but give the community a chance to see government in action," Dr. Sandra Woodley said.
The Court travels to only two communities a year – one in the Fall and the second in the Spring. Communities are chosen through an application process. Midland-Odessa was chosen after the JBS Leadership Institute applied nearly three years ago.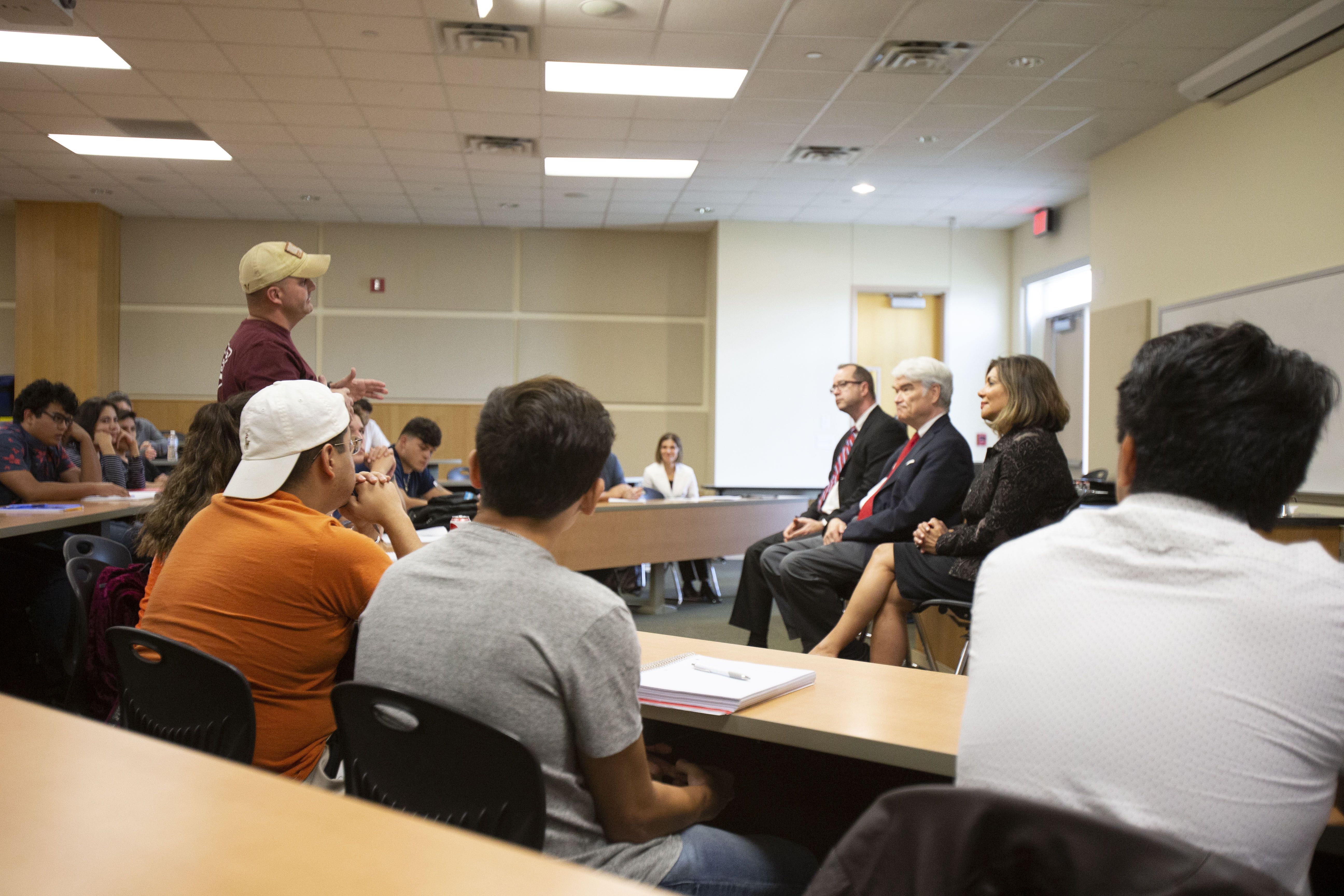 The first case presented – JBS Carriers and James Lundry v. Trinette L. Washington – centered on a wrongful death case. The petitioners argued that the trial court abused its discretion by excluding key evidence. 
The second case argued – Glassdoor Inc. v. Andra Group LP – was an appeal by an online employee review platform who was petitioned by a private company to give over reviewer information. Two reviewers, claiming to be employees of Andra Group, posted disparaging reviews to Glassdoor. Andra Group petitioned to get the names of the anonymous reviewers claiming defamation.
A ruling on both cases is not expected until after a briefing and review by the Court. 
Following the hearings, the Justices opened the mic up for questions. Students were able to get first hand accounts of how the court process works and what the Justices enjoy most about their jobs. 
"The people I get to work with is very rewarding," Chief Justice Nathan Hecht said. "I enjoy being able to interpret the law with my peers."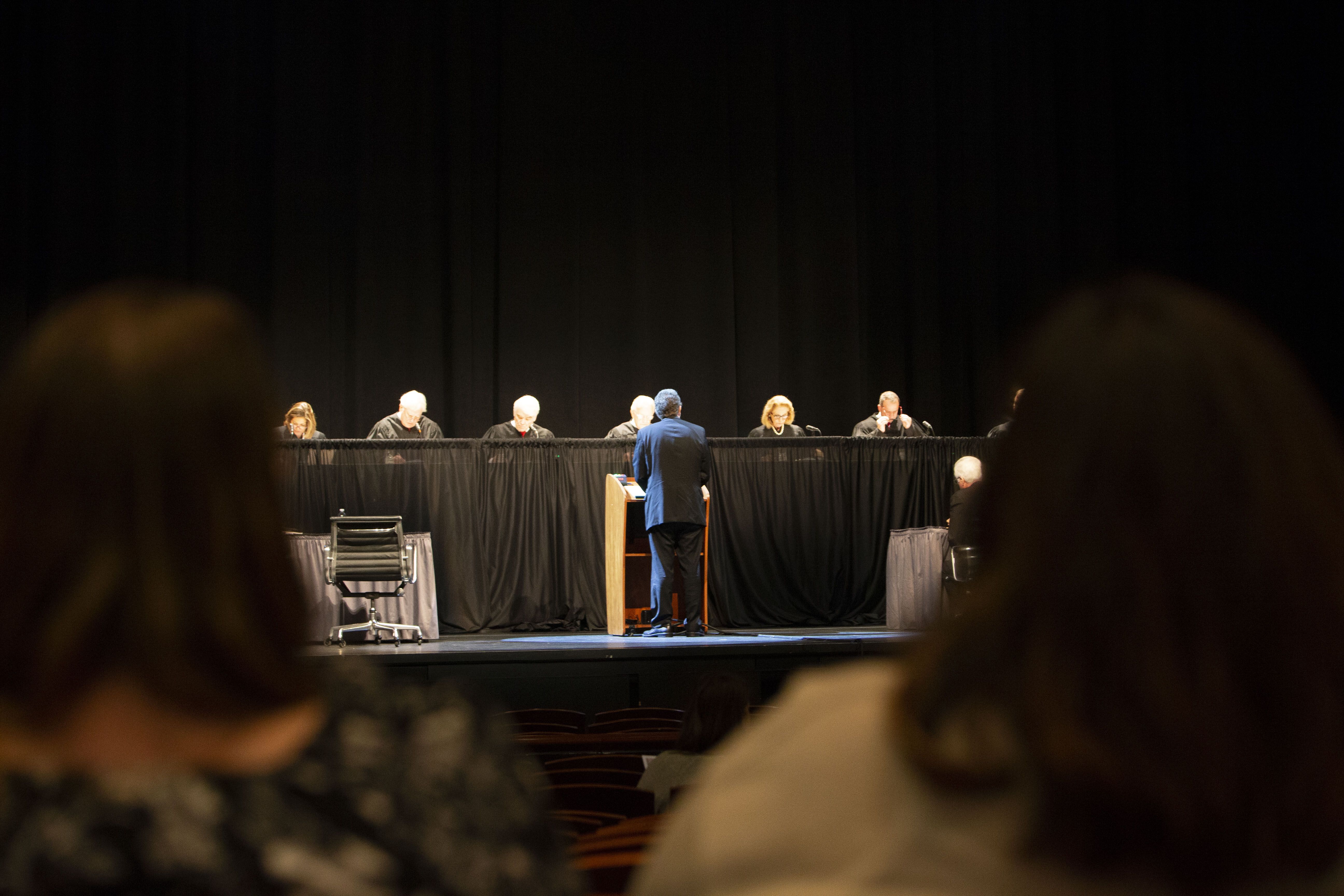 The Court then made their way to the UT Permian Basin main campus where they visited several classrooms for more Q&A. Students had a chance to bounce questions off the Justices and get face-to-face advice.
"The best thing you can do now is to take courses that will prepare you for law school," Justice Jeff Brown said. "I suggest taking several writing and business courses."
The visit was a one-of-a-kind opportunity for students to visit with the Justices.
"If it wasn't for the Court's visit, our students likely would not have this kind opportunity," Dr. Woodley said. "It is so good for young minds to see what's possible for their futures. The Court is an example of hard work and something our students can strive to emulate."