Both Bush and Dr. Darden were honorary captains at the Homecoming game and did the 'coin toss' ahead of kick-off
UT Permian Basin honored two of its distinguished alumni at its homecoming game last weekend. 
The first honoree is Derrick Bush – the proud owner and founder of Texas Soul Café & Catering Company, Linx Bar & Grill, located at Ratliff Ranch Golf Links, Four Stix Logistics, and is the owner of Keith's Hamburger Station II.
Bush, an Odessa High School graduate, earned his bachelor's degree in management and a master's in business administration at UT Permian Basin.
Since graduation, Bush's restaurants have been wildly successful.In fact, in 2015, the Odessa American awarded Texas Soul Café as the Best New Restaurant in 2015.
Bush is a proud supporter of UT Permian Basin. He was a member of the Falcon Club and is a current member of the UT Permian Basin Champions Fund.  Derrick enjoys UT Permian Basin Athletic events. You can typically find him tailgating with his Falcon embroidered golf cart before home football games.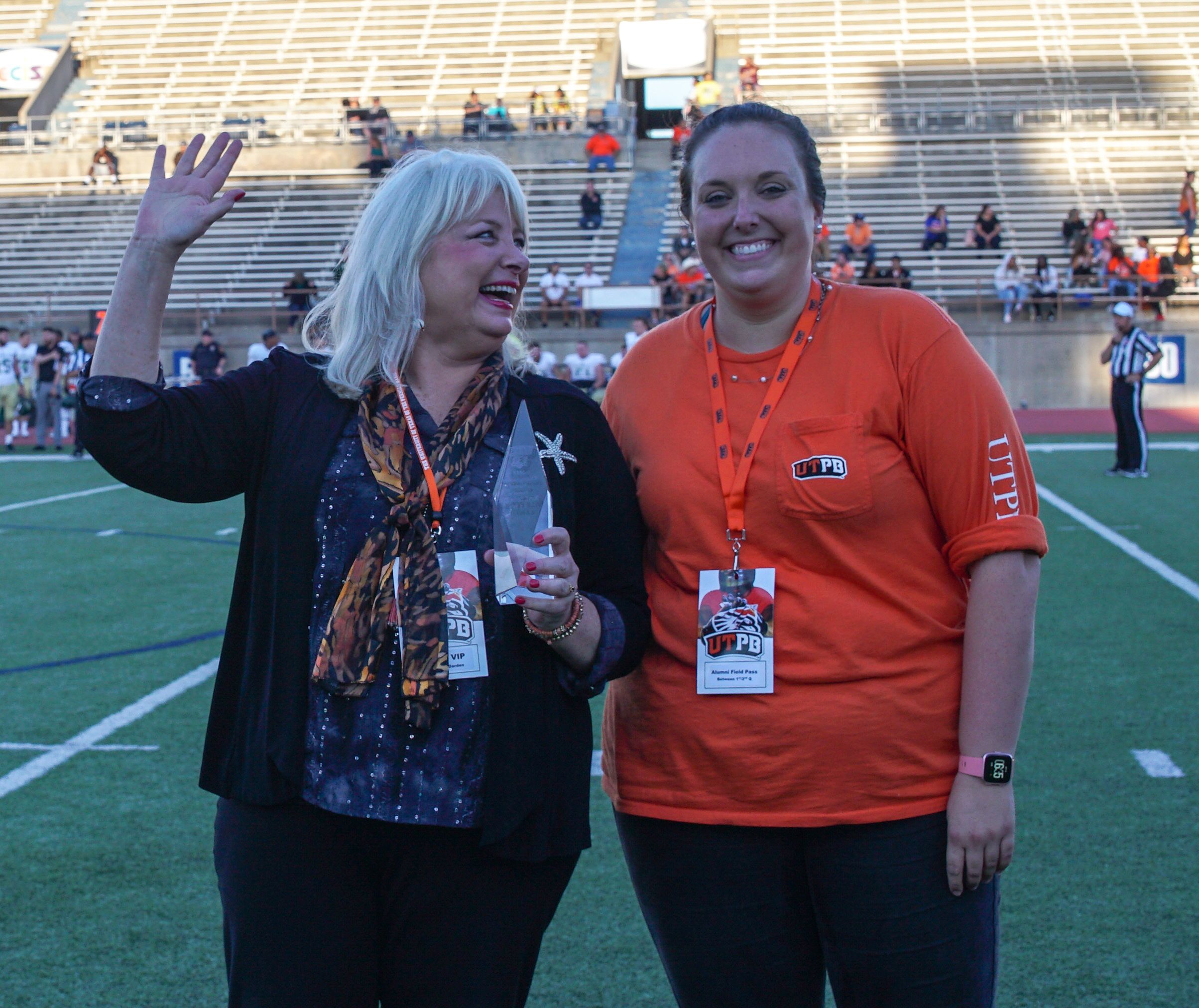 Dr. Mary Landon Darden was chosen as the second distinguished alumni. Dr. Darden is the President of Higher Education Innovation LLC. Before her move to Higher Education Innovation in 2015, Dr. Darden served as the Center Dean of the Concordia University Texas in San Antonio.
UT Permian Basin was not the end of Dr. Darden's educational journey. Today, she holds a doctorate from the Scholars of Practice program in Higher Education Administration at Baylor University. Through HEI, Darden works with colleges and universities to assist them with critical pivots in entrepreneurship and revenue stream development and enhancement.
Darden is the author of a book co-published with the American Council on Education and Rowman and Littlefield titled Beyond 2020: Envisioning the Future of Universities in America. The book provides a detailed roadmap to the perils and promise of the Information Age – as it directly applies to the future of American universities. The book was adopted as a textbook in the higher education administration doctoral program at Harvard University and is also being used as a strategic planning tool for a number of universities nationwide.
She has long been active in social justice issues and was recognized nationally for her work in mobilizing churches in Waco to respond to the humanitarian crisis following Hurricane Katrina.
Darden lives in Waco, Texas with her husband Baylor University Professor Robert F. Darden. They have three grown children and four grandchildren.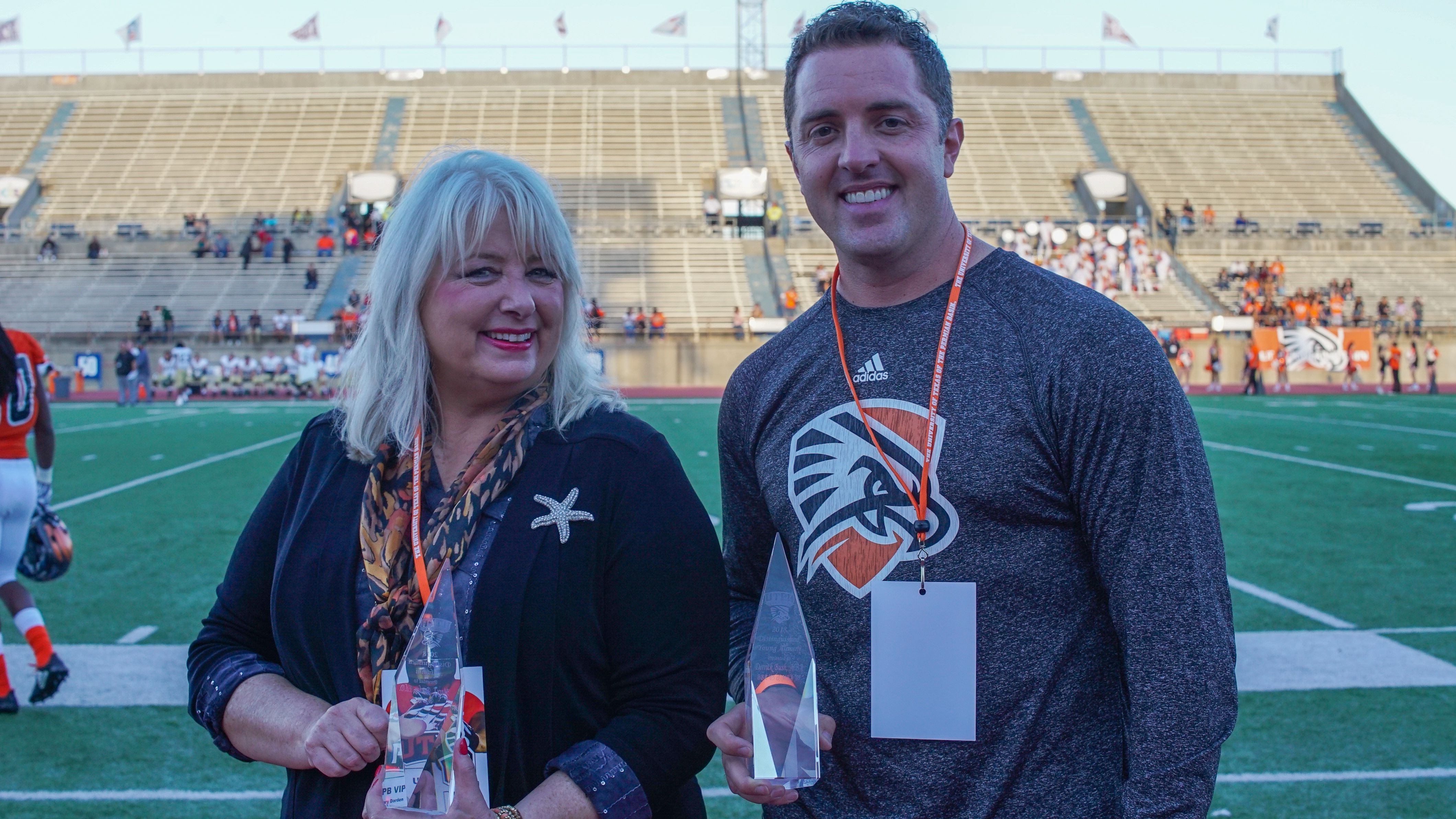 Both Bush and Dr. Darden were honorary captains at the Homecoming game and did the 'coin toss' ahead of kick-off. The pair were also recognized with a special award during one of the timeouts. 
"What a special honor," Dr. Darden said. "I'm so happy to be here and to see how the University has grown."