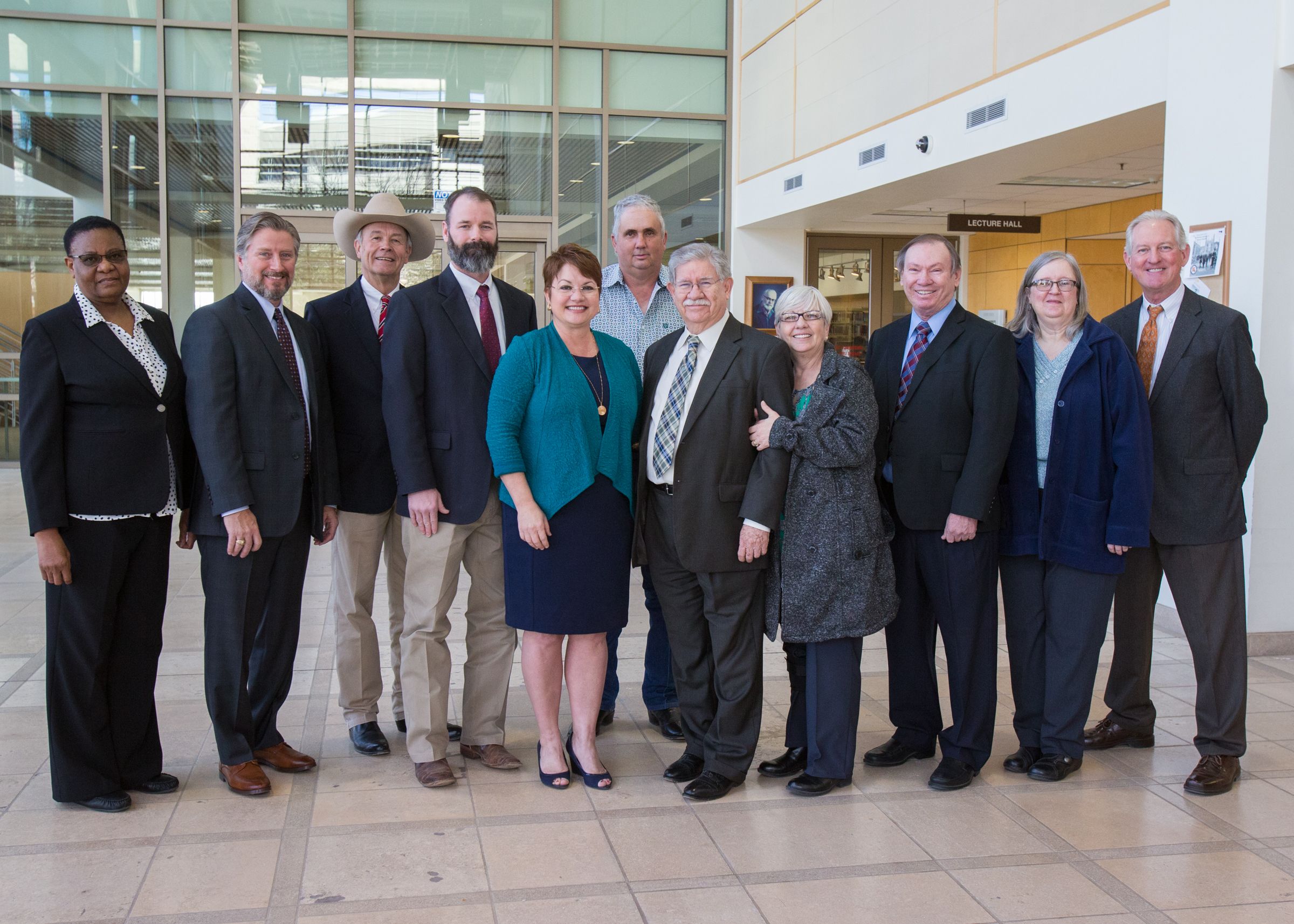 UT Permian Basin Receives Gift from John Jacob Taylor Charitable Trust
Jan 28, 2019
By Tatum Guinn
The University received two endowments totaling over $286,000
The University of Texas Permian Basin is celebrating the generosity of a family who has championed our vision since its inception.
UT Permian Basin, along with four other area non-profit organizations were officially announced as beneficiaries of the John Jacob Taylor Charitable Trust at a ceremony Monday morning.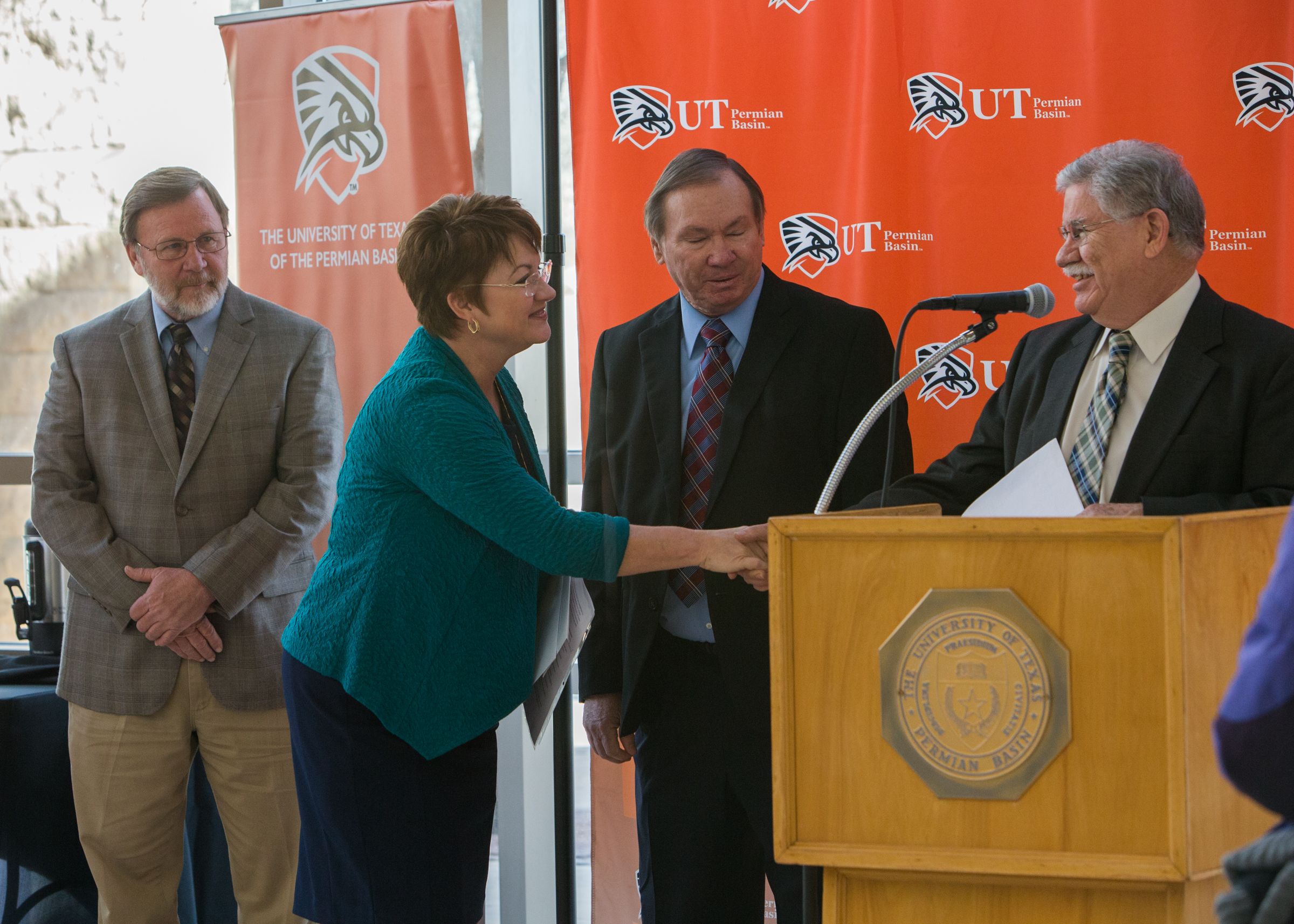 The University received two endowments totaling over $286,000. The first will help fund general operations of Dunagan Library and the second will go towards the operation of the University's Rare Book Collection. 
"Our promise to John and Margery Taylor is to make something of the money they so generously gave to us," UT Permian Basin President Sandra Woodley said. "This gift will help students reach goals and create opportunities for their future. There is no greater gift, in our eyes." 
The Taylors lived much of their adult lives in West Texas, eventually retiring in Odessa in 1977. They spent a lot of their time supporting UT Permian Basin. John Taylor gifted many of the trees around campus and Margery spent a lot of time doing research in the library.