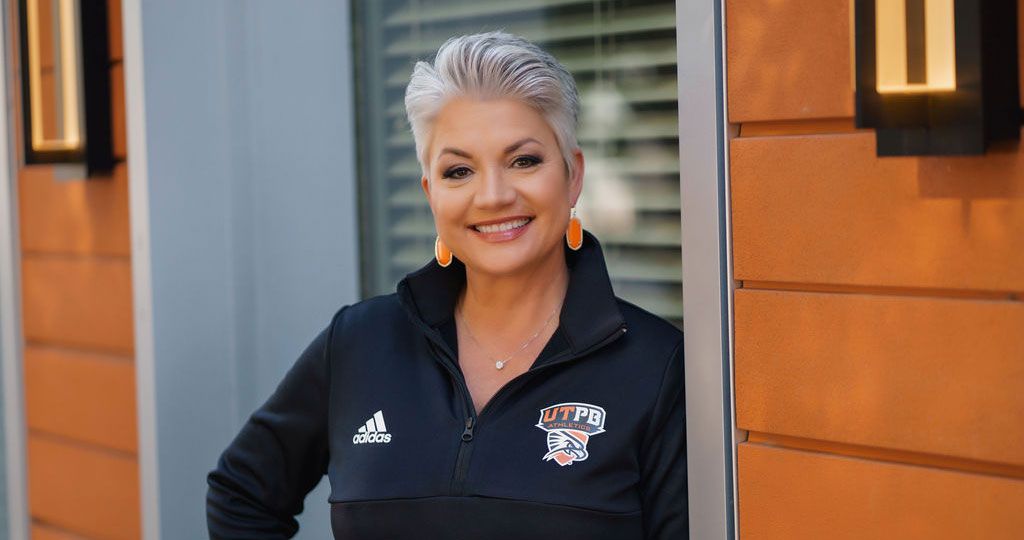 Dr. Woodley brings strong experience in higher education leadership to UT Permian Basin. She also brings great insight and understanding of the challenges and opportunities facing students. The first person in her family to earn a university degree, she married after high school and completed her education while working full-time and raising children.
Dr. Woodley began her tenure as the President of UTPB on July 1, 2017.
Prior to becoming president, Dr. Woodley served as the chief executive officer for the University of Louisiana System where she led one of the nation's largest higher education system, which serves 90,000 students at nine universities. She worked with the state's governor and legislature, the system's Board of Regents, as well as campus presidents and members of the public on matters of higher education policy.
As your president, I am on a mission to grow our University so that we can meet the needs of our region. Our number one priority is to equip every student with the tools they need to graduate and begin a fulfilling career.

Sandy Woodley
President, The University of Texas Permian Basin
Dr. Woodley has also served in executive positions as vice president in charge of finance and strategic planning for higher education systems in Alabama, Kentucky, and Arizona. She is no stranger to Texas. From 2010 to 2013, she served as the System's vice chancellor for strategic initiatives, where she led long-term strategic planning, policy research, and accountability efforts. Woodley worked directly with senior-level academic and professional teams and faculty to develop policies, initiatives, and analytics related to the strategic vision of the System, especially those related to improving graduation rates, degree production, and student affordability.
Dr. Woodley has also been a leader at the national level. She was on the board of directors and served as a senior strategic advisor for the National Association of System Heads (NASH), served as senior fellow for the American Association of State Colleges and Universities (AASCU), and served on the board of the Southern Regional Education Board (SREB). Her statewide affiliations in Louisiana included the Workforce and Innovation for a Stronger Economy (WISE) Council, the Louisiana Innovation Council, and the business roundtable- Committee of 100.
A graduate of Auburn University, Dr. Woodley earned both a bachelor's and master's degree in business administration, where she majored in finance and economics. She also holds a Doctor of Business Administration degree in Management from Nova Southeastern University.
She is a native of Weaver, Alabama, and is married to Stan Woodley. Her family includes three grown children, three grandchildren, and a German Shepherd.
Fun Facts About Dr. Woodley
Lightning round:
Favorite book –Prince of Tides, Pat Convoy (and every biography I can find)
Favorite movie –The Christmas Story (you'll shoot your eye out!) We watch it every Christmas Eve as a family
Favorite music—Country Music and R&B 
Favorite food – Mexican (hot spicy food is the best)
When you aren't busy as President, what can we catch you doing? 
I love to take my German Shepherd out on a run or walk on the golf course—early mornings are my time to exercise and get outside for fresh air. I also love to read, especially biographies about complex and interesting people.
What advice would you give your college self? 
You can do it! All of the sleepless nights and hard work will be worth it.
What do you value most about UT Permian Basin?  
The Permian Basin is a warm and generous and happy community. The people are its biggest asset. I also enjoy the beautiful wide-open spaces and the spectacular sunrises and sunsets.   The Permian Basin has become my favorite of all of the places I have lived. 
President's Welcome
As president, it is Dr. Woodley's mission to grow UTPB and set the standard for its next chapter.
Dr. Woodley's Welcome