Accounting Program
Manage finances.
Consult businesses.
Invest in your future.
Apply
Accounting Program
Speak the universal language of business.
Accounting is the language of the business world. As an accounting major, you will gain the skills to analyze and solve financial problems, prepare financial documents, and provide guidance for businesses and future clients. An accounting degree sets you up for a career in nearly every industry, including the non-profit sector and at every level within an organization.
Have Questions?
We have Accounting Program answers!
Falcon Free
Find out how you can qualify for free tuition!
Quality Education
Gain a degree from our top tier AACSB accredited program
International opportunities
Get exposure to a wide array of diverse career opportunities
Employment
Earn a job with any industry or company
Why should I study Accounting?
Every business industry needs someone to manage their financial documents and entities. Earning a degree in Accounting, will prepare students for a finance-focused career. If tracking, analyzing, and reporting financial activities sounds interesting, accounting may be the path for you.
What are my job prospects?
A Bachelor of Business Administration in Accounting will set you on the path for many career opportunities, including: 
Forensic Accountant 
Financial Analyst 
Environmental Accountant 
Personal Financial Advisor 
Finance Director 
Auditor
What kind of skills will I learn?
Accounting goes beyond just dealing with numbers. You can expect to develop strong business insights, math skills, organization and planning, and adaptability. Accounting majors can expect to acquire skills in their fields such as:
Critical thinking and leadership
Data analytics 
Proficiency in accounting software  
Understanding industry regulations 
Interpreting financial information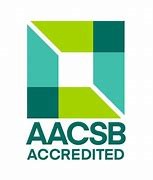 Our business programs have once again been extended accreditation by the Association to Advance Collegiate Schools of Business (AACSB). These programs include Management, Marketing, Accounting, Finance, and our graduate programs