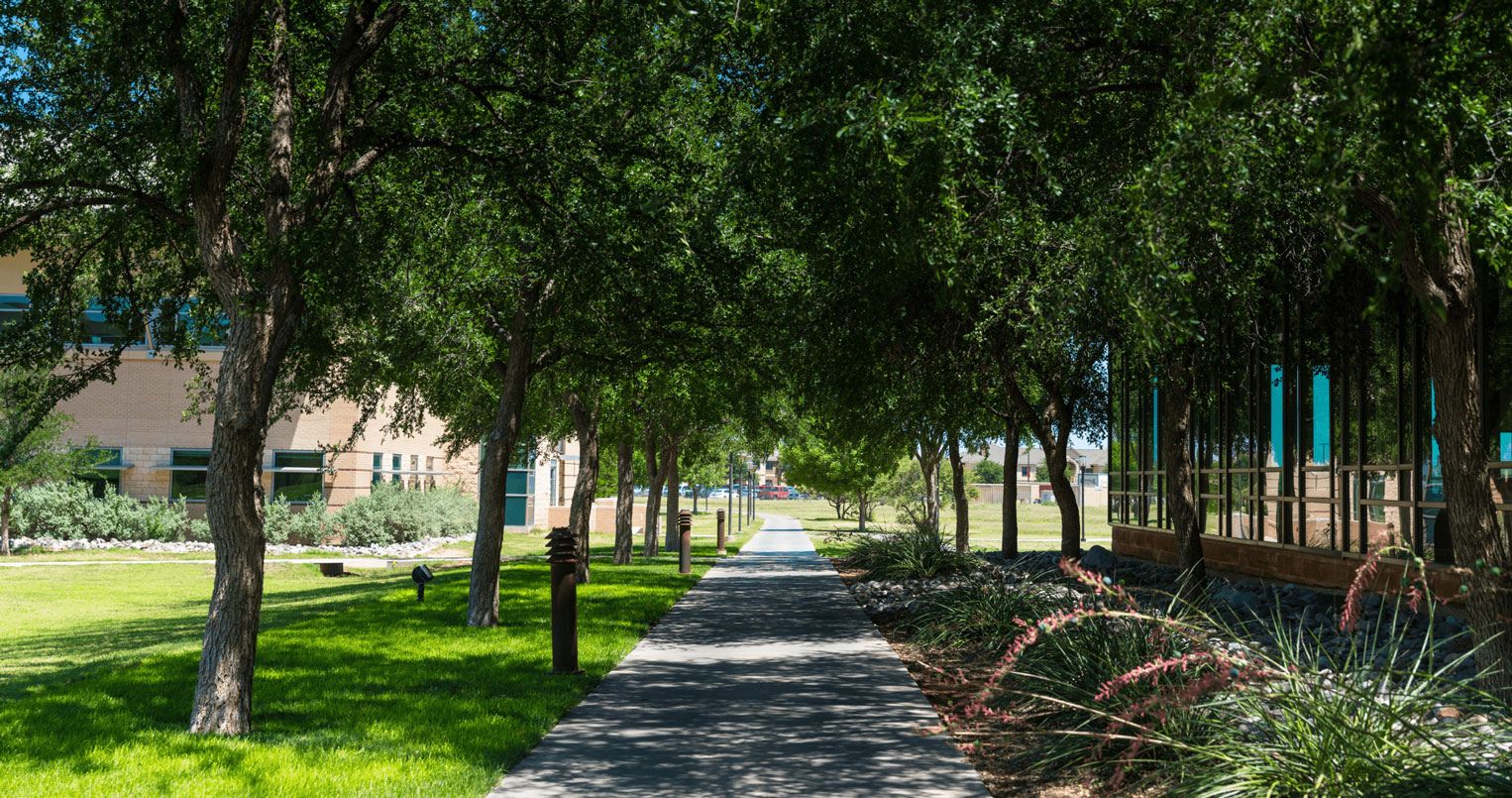 Counseling Graduate Programs
Let's talk about it.
This program offers a master's degree in Clinical Mental Health Counseling, which provides coursework leading to state-level counseling licensure (Licensed Professional Counselor) or certification as a Professional School Counselor. The mission of The University of Texas Permian Basin's Counseling Program is to prepare competent professional counselors and counselor educators who demonstrate the counseling knowledge, skills, disposition, and identity necessary to serve and to support a culturally diverse society.
Approximately 70% of the courses offered are taught via traditional experiences such as lecture, discussion, live modeling and demonstration, and Socratic classroom discussions where students gain exposure to the counseling professional through lecture, discussion, pair and small group activities, videos, counseling exercises and role plays. The remaining courses are online or in a hybrid model where instruction is delivered both online and in-person. 
Graduates of the UTPB counseling program will acquire knowledge in the areas of ethical, legal and professional issues in counseling, as well as social and cultural foundations, human growth and development, career development, helping relationships and skills, group work, appraisal (tests and measurements), and research and program evaluation. Graduates will also obtain a strong understanding of diversity issues and be able to address the needs of a progressively growing diverse population. The counseling program strives to increase the educational opportunities of diverse student populations and to create an atmosphere where the values and concerns of racial and ethnic minorities and diverse populations receive attention and respect. These issues are integrated into courses throughout the curriculum.
Accreditation Matters
The University of Texas Permian Basin counseling program is dedicated to the preparation of counselors for service in schools, agency, and private practice settings. The program sequence for School Counseling meets the academic preparation requirements for Professional School Counselor Certification in Texas. The program sequence for Clinical Mental Health Counseling meets the academic preparation requirements for the Licensed Professional Counselor (LPC) in Texas. 
The Counseling Program is currently seeking national accreditation through the Council of Accreditation of Counseling and Related Educational Programs (CACREP). Additional information can be found here.
Counseling Training Clinic
The University of Texas Permian Basin's (UTPB) Counseling and Training Clinic (Clinic) is the clinical training facility for the students of the counseling program. Graduate level counselor trainees working under faculty supervision provide counseling and related services to clients in the Permian Basin.
If you are interested in receiving services through the Counseling Training Clinic, call 432-552-2150.