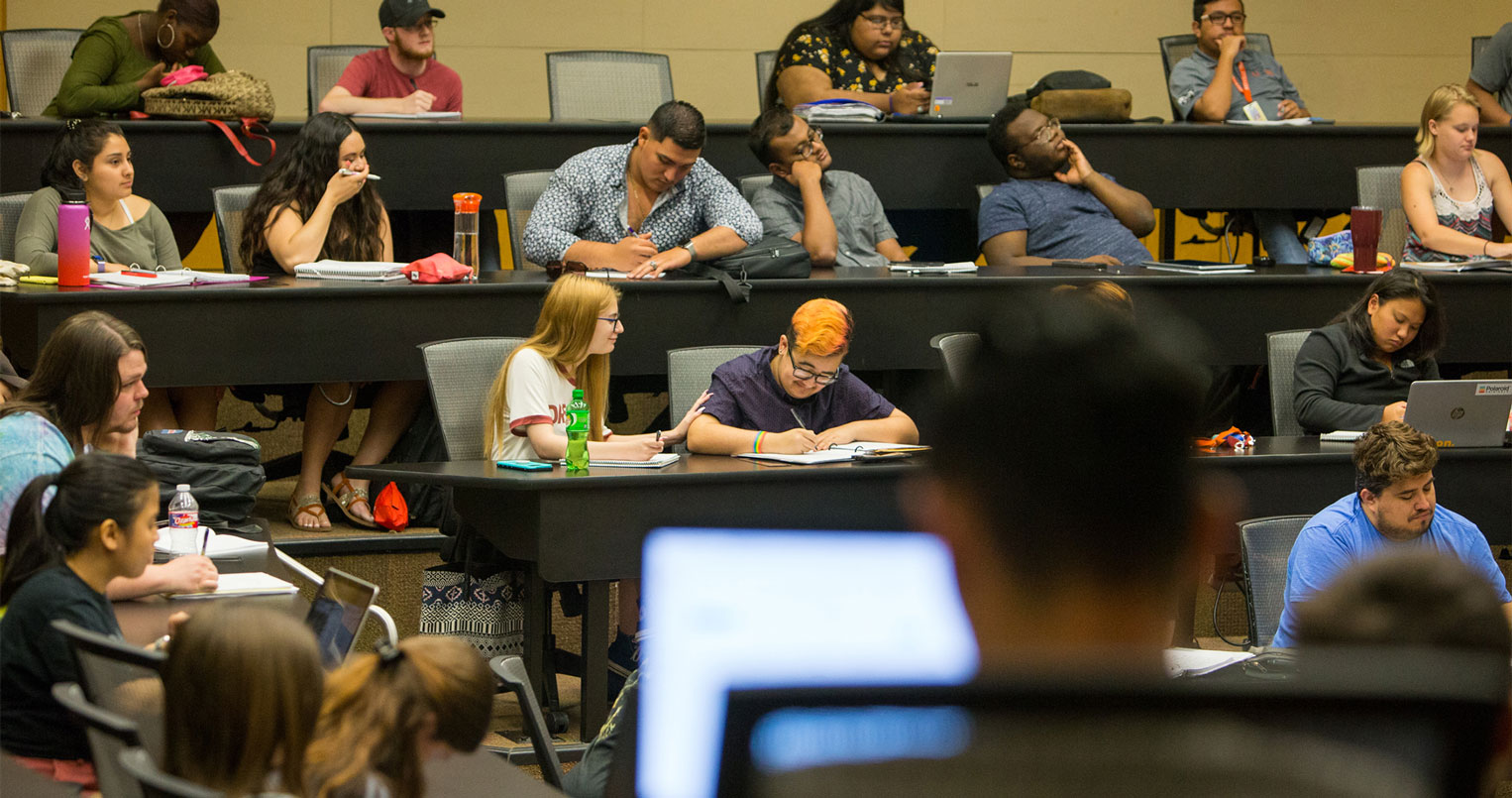 Criminal Justice Programs
Understanding and Changing the System
Do you fall victim to true-crime shows or detective novels? Or, perhaps, are you a natural when it comes to reading others and getting to the bottom of how something really happened?
If understanding the justice system and holding criminals accountable fascinates you, criminal justice might be the major for you.
The online program for Criminal Justice at UT Permian Basin is designed with working students in mind. Students who already have full-time jobs, work in shifts, or live too far from campus can benefit from the flexibility of this program.
What can I do with a Criminal Justice degree?
Criminal Justice is the study of police, jails and justice. This program can set you up for a career as a county/deputy sheriff, state trooper, immigration officer, police officer, court clerk, paralegal, a bailiff, and more.