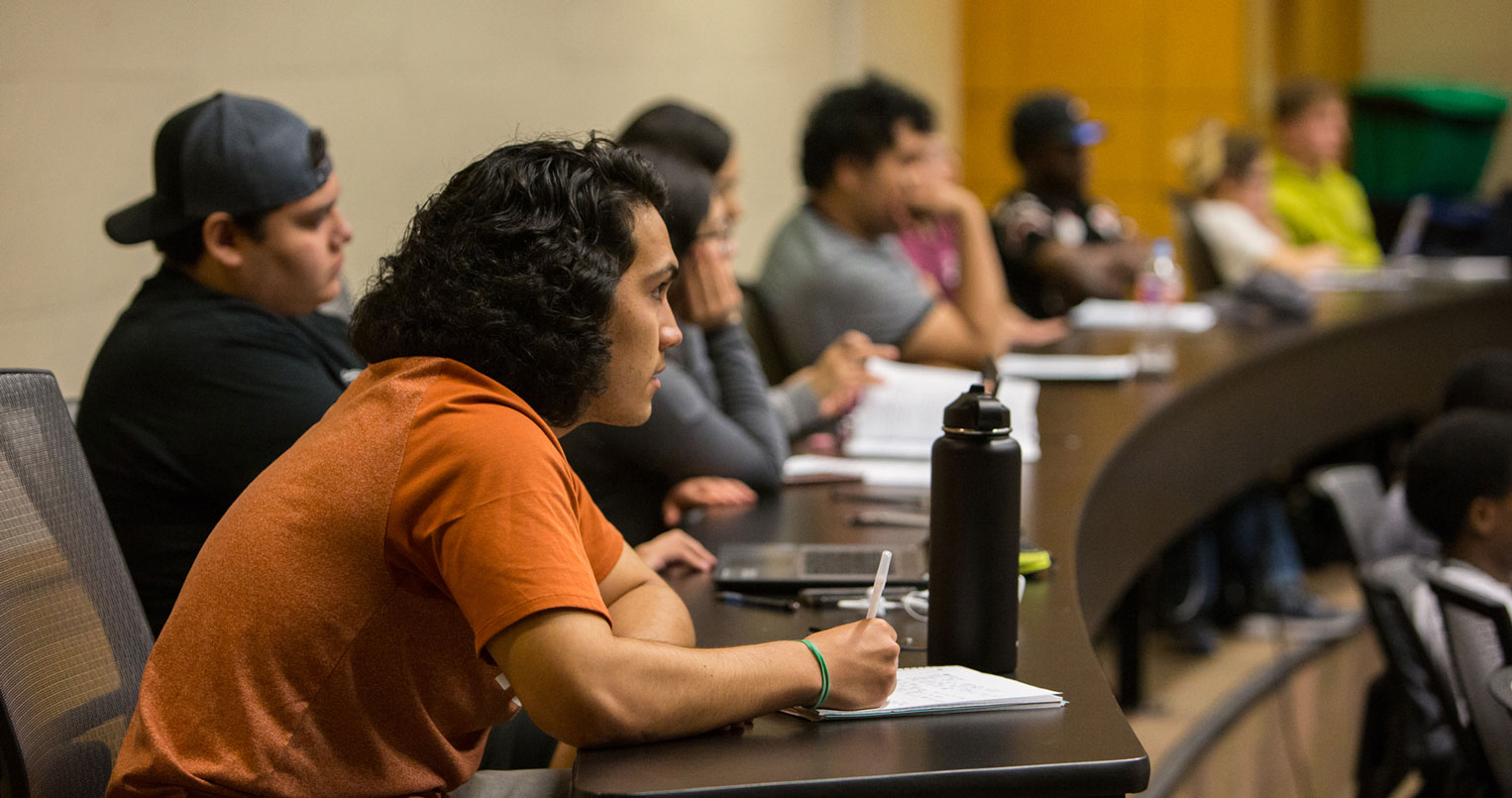 Finance Program
You are the investment.
Do you love solving problems with numbers and data? Or perhaps, the idea of starting a business excites you. If you enjoy planning, strategy, and have an affinity for numbers, the Finance program could be the best investment in your future, whether you are headed to Wall Street or you dream of owning a Main Street business of your own.
Home to one of the top accredited Colleges of Business, UT Permian Basin offers a Bachelor of Business Administration (BBA) and a Minor in Finance. Our degrees provide understanding of financial markets, financial institutions, and the financial decision-making activities of businesses.
What can I do with a Finance degree?
Students who graduate with a Finance degree from UT Permian Basin often go on to become loan officers, financial managers or financial analysts. Other career opportunities include: budget analyst, accountant, credit analyst or attorney.
A UTPB graduate with a degree in finance can apply the principles of finance and business to analyze financial data implement decisions that enhance the financial positions of the firm. They are also able to apply their skills to other occupations that require general critical thinking and detailed analysis as tools in problem solving.