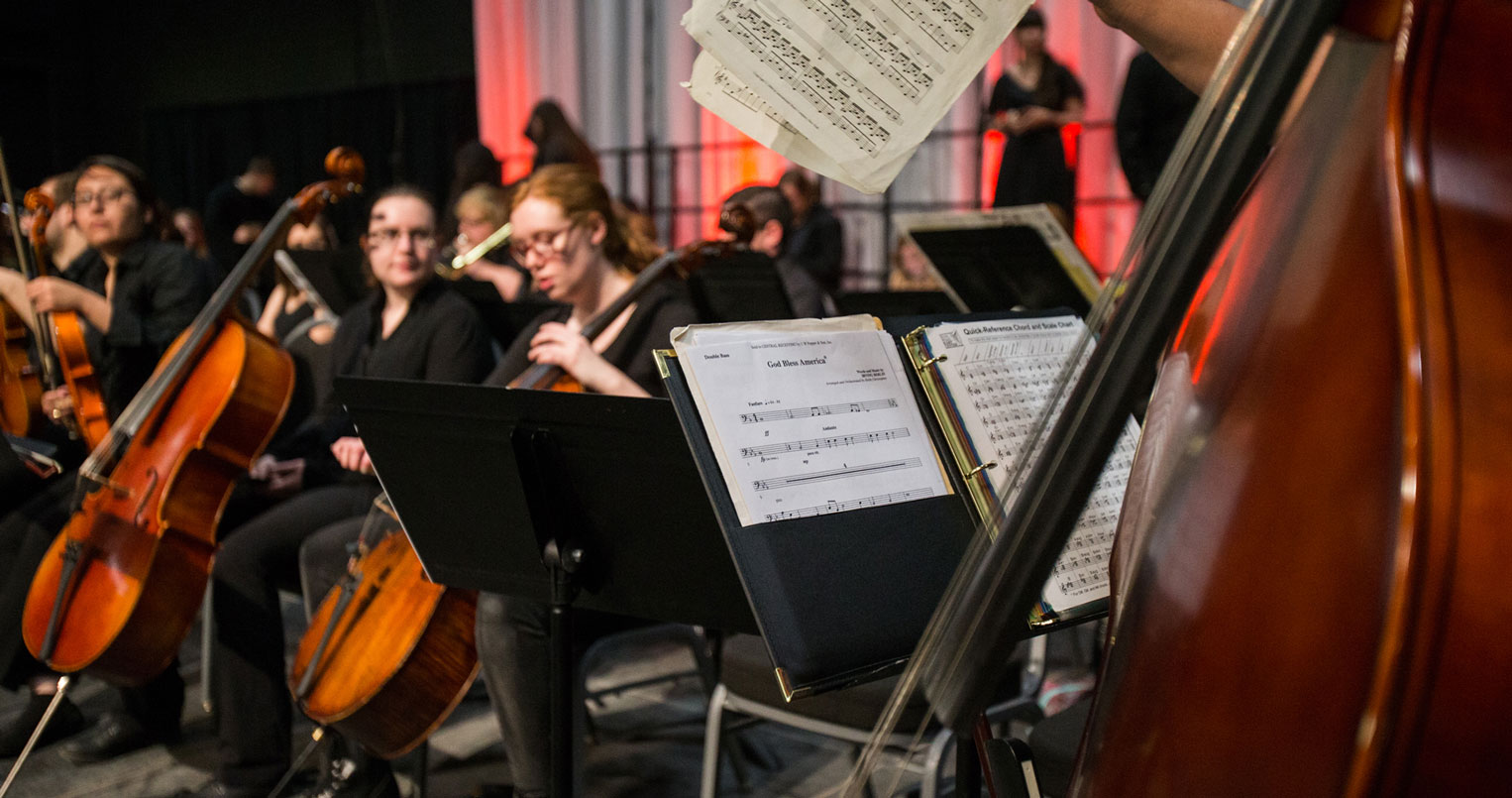 Music Program
Listen. Compose. Play.
Looking For Music Events and Camps?
Want to sign up for a camp/workshop or buy tickets to a show? You can find everything in our Music Marketplace.
Music Marketplace
Music is often thought to express what we cannot put into words. It has the power to make moments meaningful and it unifies communities. If music is more than just an interest or a hobby, the UT Permian Basin Music Program can set you on a career path in the Music Arts.
At UT Permian Basin, a music degree provides you with a firm foundation to nurture your creative calling. You'll be able to choose a concentration in choral, string, or wind/percussion. Our mission is to instill advanced musicianship and mission into the next generation of music educators and provides leadership for the performing arts.  Our faculty, in their roles as scholars, educators, and performers through excellence in student-centered teaching, creativity, research, and service, benefits and inspires the lives of West Texans. Our program is fully-accredited through the Southern Association of Colleges and Schools and the prestigious National Association of Schools of Music. 
What can I do with a Music degree?
You can do a lot with a music degree—in fact, more than you might realize. Performing and teaching are the most common career paths, but you can also pursue a career in as an arranger, artistic director, arts administrator, audio producer, composer, copyright consultant, and more. A music course of study also hones your listening, patience, and analytical skills, which can be applied to any career path.