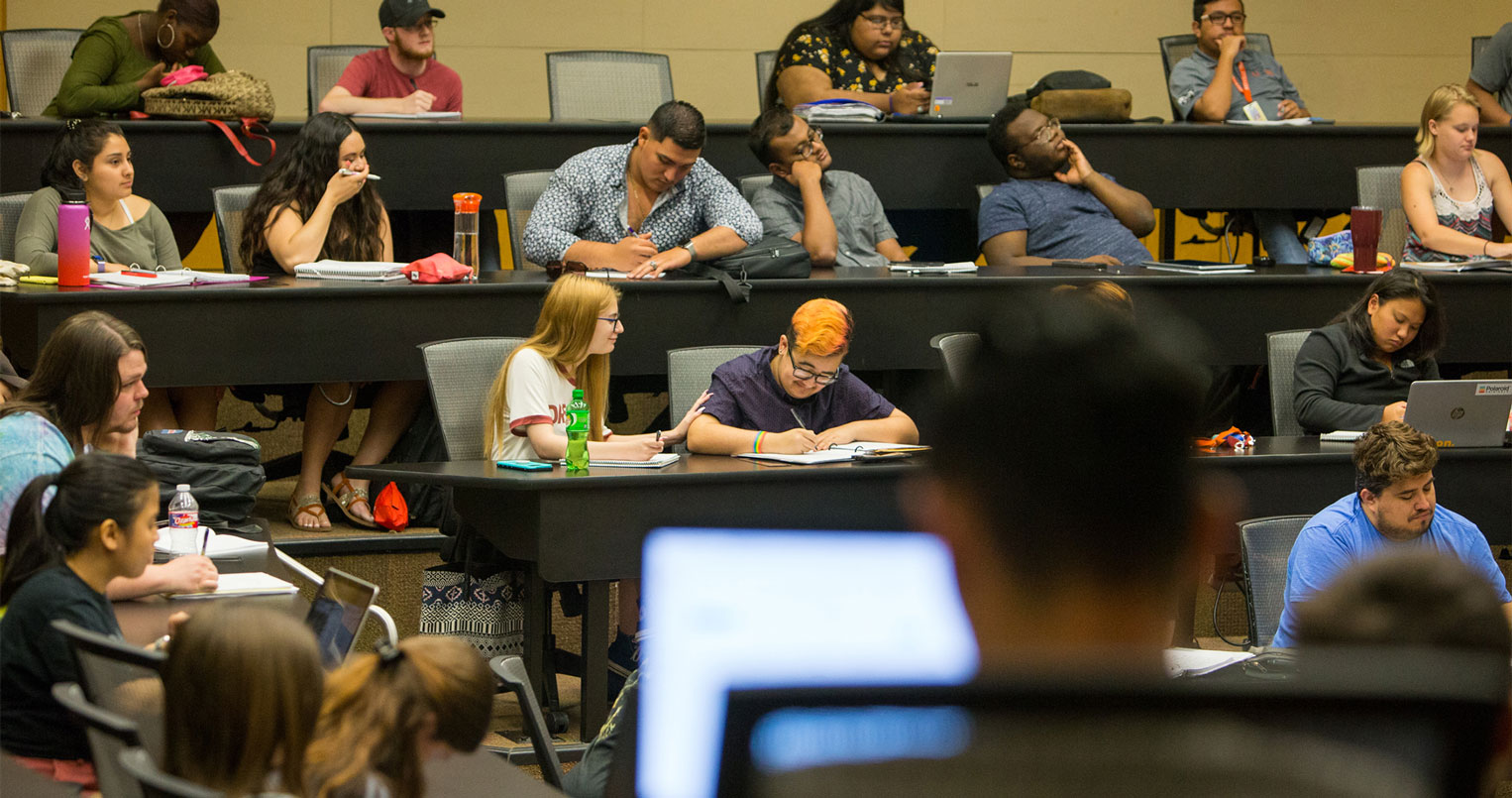 Political Science Programs
Be a big picture thinker. Learn to analyze the issues around power, politics, and policy.
Who's really in charge? How do we decide what theories become law? How do politicians and leaders obtain the power to govern? If these questions excite you, the Political Science major may be the path for you.
Politics can be viewed as the use of authority to achieve a just and humane social order. No other discipline reveals human nature's foibles and follies than political science.
UT Permian Basin's Political Science program is primarily oriented in the study of American government and politics with a secondary focus in comparative government and international relations. We encourage students to develop a global perspective, which will help prepare them to assume leadership roles.
What can I do with a Political Science degree?
In addition to jobs in politics, the study of political science can lead to many possible careers. Political Science majors develop strong writing and research skills, making a career in journalism or communications a strong option. Analytical skills make political science graduates strong candidates for policy research, legislative assistants, public relations specialists, social media managers, or marketing research analysts.