Hey Falcons,
My name is Adam Murray, and I attended The University of Texas Permian Basin from 2018-2019.  I earned my Master of Business Administration (MBA) degree with an emphasis in Management. I am currently the Vice President of Performance Products at WeldFit. I oversee multiple engineered product lines in the natural gas pipeline, compressor station, and natural gas processing space. The most enjoyable part of my career is driving the company's vision, mission, and values to expedite our growth and success.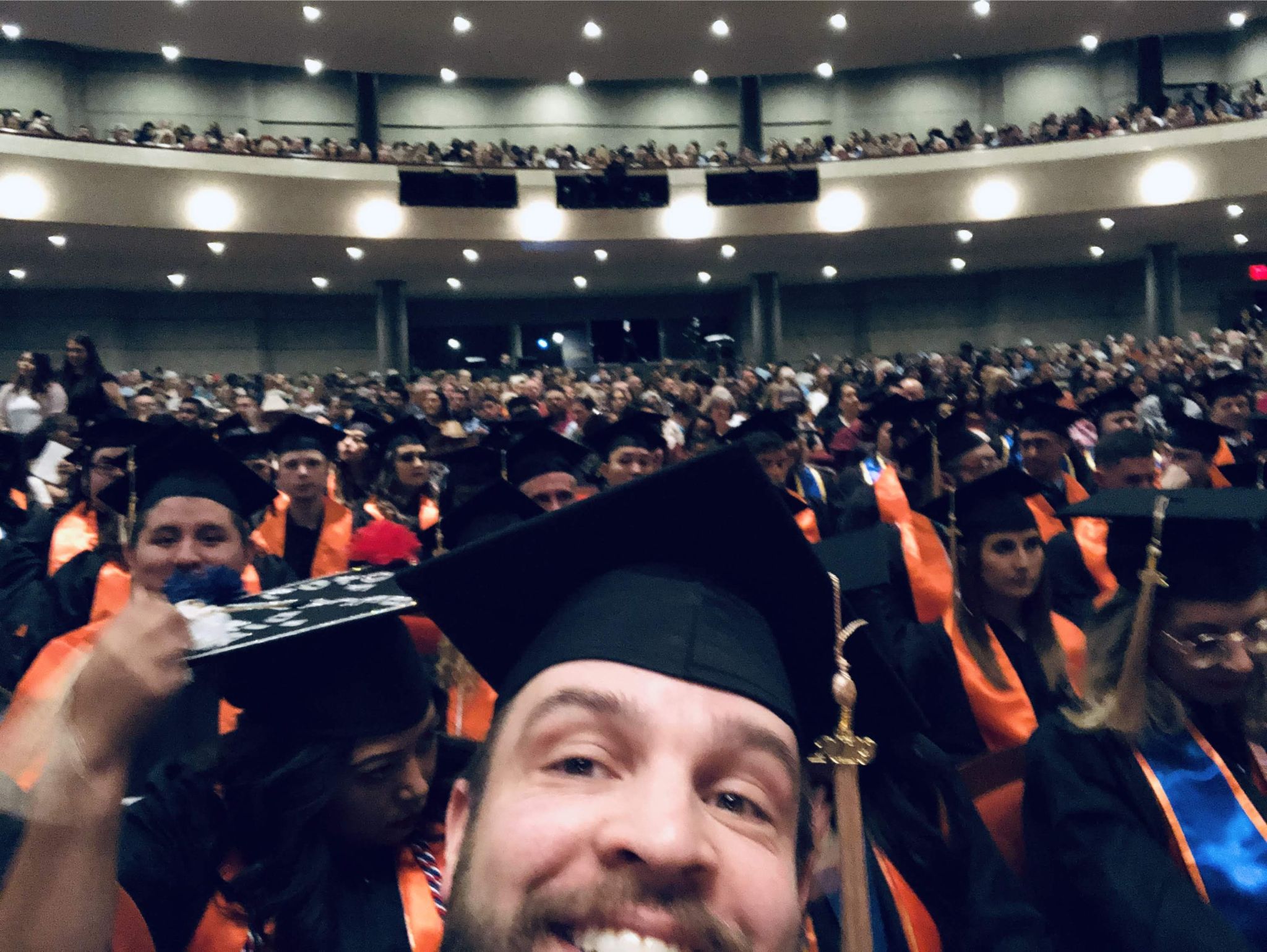 I had a unique, but common experience while attending The University of Texas Permian Basin. My entire experience was online. In fact, the only time I have ever been on the UTPB campus was when I graduated. Although I was not involved with any student organizations while attending UTPB, I am happy to be involved with UTPB now as a Board Member for the Falcon Alumni Network. I hope that I can bring as much value to the University as it has brought me. 
I enjoyed attending UTPB for a variety of reasons. First, the University made the application process very intuitive and easy. I could tell right away that the University focused on the student rather than having the student accommodate the University. Second, the University is in the heart of the most prolific oil and gas basin in the country. I work in the energy business, so this was convenient. Third, the cost of the program was extremely competitive compared to other universities I was considering. Lastly, the professors and fellow students were all professional, courteous, and enthusiastic about the topic at hand. Their attitudes contributed to a relaxed yet motivating learning environment. 
I would absolutely encourage anyone, from any background, to consider UTPB. Not only do you get a University of Texas education, but you also get to know your fellow students on a much more personal level. The class sizes are manageable, and I never felt like I was just a "number." I also feel like the education I received was on par with others whom I have spoken to that went to much more expensive and trendier universities.
My advice to current or potential students comes from "The Road Not Taken" by Robert Frost. The poem ends with "Two roads diverged in a wood, and I – I took the one less traveled by, and that has made all the difference." I went to a big state university for my undergraduate degree, and it was fine. I thoroughly enjoyed my time there. As I matured and started on my own path, I learned to find true value on the road less traveled. Choosing UTPB to enhance my education and earn my Master of Business Administration has been the best decision for my professional development.  
Go Falcons!