About the Library
An Overview of the J. Conrad Dunagan Library
The Library is a 66,000 square foot full feature facility opened in January 2001 in its current location. At full capacity, it has seating for 400 students.
The library offers access to a diverse collection of print, microform, media, and electronic collections. The library is particularly rich in electronic journals, having over 40,000 electronic journals available for learning, research, and teaching.
In addition to the general circulating collection, there is an extensive archive and special collection which organizes local and university history, Texana collection of circulating materials donated by the late Mr. J. Conrad Dunagan, John Ben Shepperd collection and much more.
Library Features
Computing workstations for student use
Two enhanced workstations available for students with disabilities
Six computers reserved primarily for library catalog access, and available for both public users
Instructional computer lab
Group study rooms
The library has wireless internet access in all areas
A leisure reading room to house a casual fiction collection and a quiet reading atmosphere
The primary service points are on the First Floor (Circulation, Reference, Reserves, Microforms).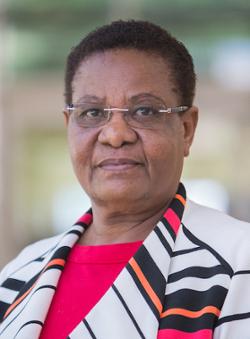 Meet the Director
Dr. Sophia Kaane is committed to providing an environment to meet the research and collaboration needs of our community.
More about Dr. Kaane
Learn more about the library