Stephanie Silva and Laurine Ngouatou feel honored to be the first two Chemical Engineering grads from UTPB
Stephanie Silva and Laurine Ngouatou will make history this weekend as UT Permian Basin's first two chemical engineering graduates!
"It is a great honor to be a part of the first graduating class from the Chemical Engineering program. It has been a challenging couple of years, but I would not trade it for the world. I am proud and I am excited for the future," said Stephanie Silva.
"I am honored to be among the first graduates of the Chemical Engineering program, I will do my best to represent the program and the school wherever I go," added Laurine Ngouatou.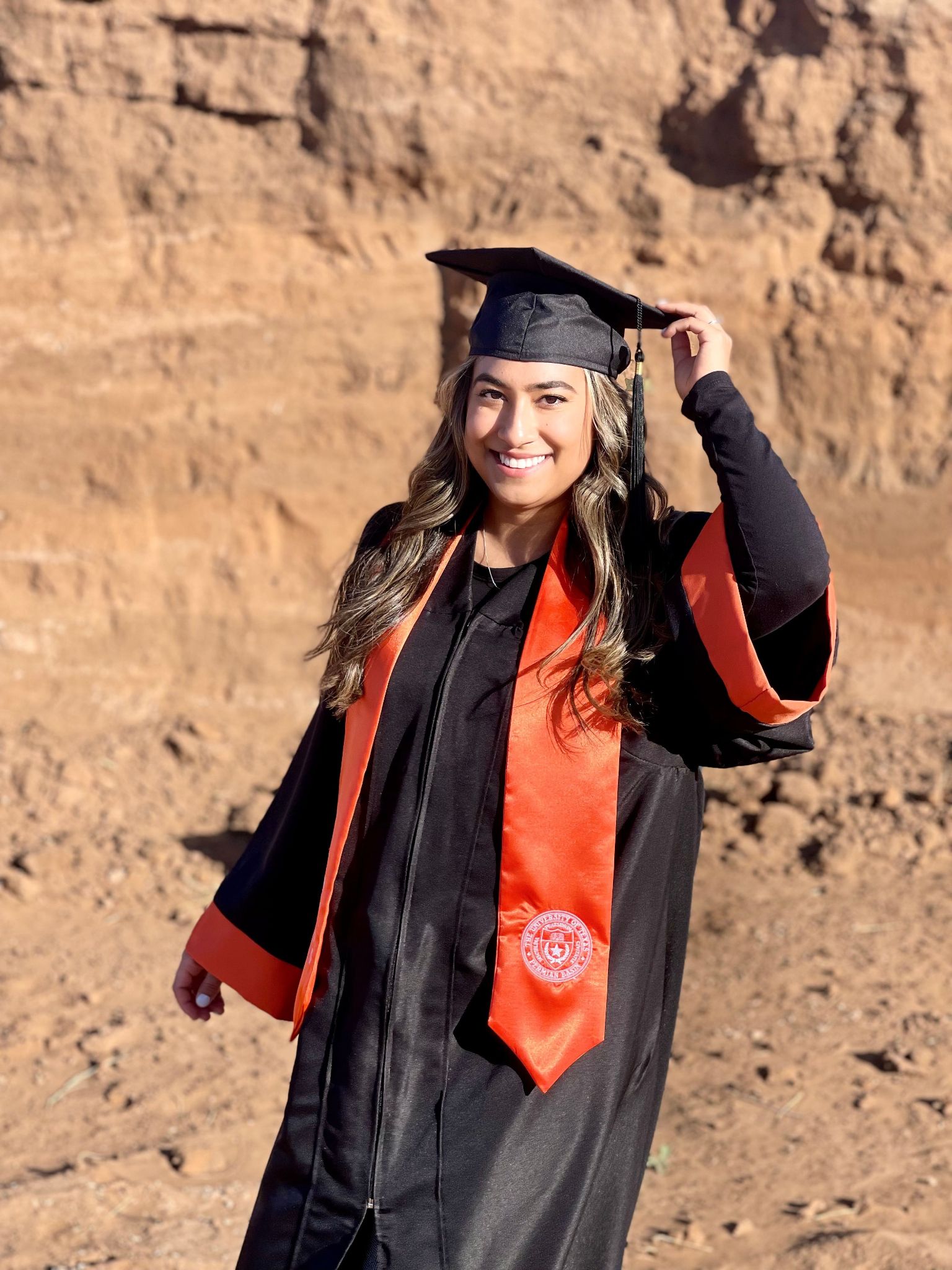 Stephanie was born in Chihuahua, Chihuahua, Mexico but grew up in Midland. She chose UT Permian Basin so she could stay close to home and then decided to study engineering.
"I chose to study chemical engineering because, after taking chemistry and physics at UTPB, I fell in love with both subjects. Chemical engineering felt like the perfect choice for me. No matter which engineering field you choose, you will be in a classroom with a professor that truly cares about your education. The level of education I received when compared to the cost of attendance is what makes UTPB my top choice."
Stephanie plans to stay at UT Permian Basin a little longer while she works on earning a Graduate Certificate in Engineering Project Management.
As for Laurine, West Texas is far from home! She was born and raised in Douala, Cameroon through the age of 12. She then moved to Mount Prospect, Illinois where she lived for many years until she received her associate degree in Engineering.
"I decided to transfer to UTPB because I was looking for a small school in the heart of the oil and gas industry."
Laurine said the Permian Basin is the best location to study engineering.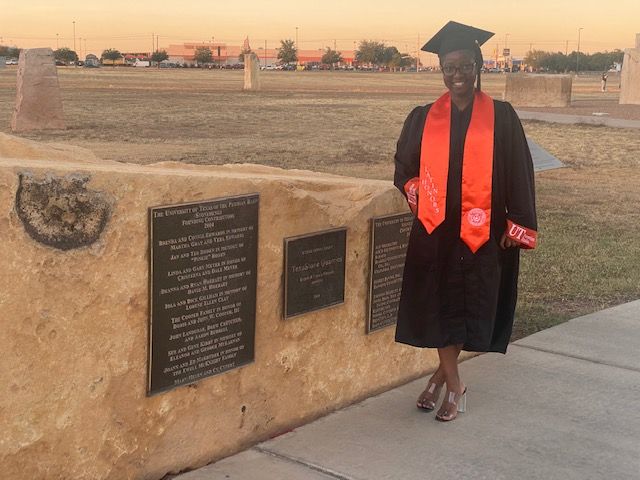 "UTPB offers prospective students a chance to understand the field of engineering through research opportunities and its proximity to multiple companies for internships, plus the professors at UTPB are understanding and always available."
Laurine plans to join The United States Navy as a Nuclear Propulsion Officer.
Congratulations to both Stepanie and Laurine and #FalconsUp!