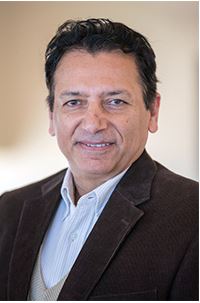 UTPB hires Sixth STAR Faculty Member
Feb 08, 2018
The University of Texas Permian Basin (UTPB) has received a $300,000 grant from the UT System STARs Program to hire chemical engineering researcher, Sepehr Arbabi. Arbabi holds a PhD in Chemical Engineering from the University of Southern California in Los Angeles.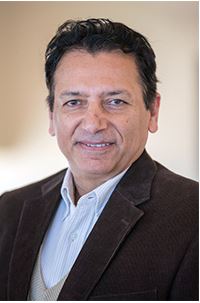 Arbabi has joined the UTPB College of Engineering as an associate professor and coordinator of Chemical Engineering. He is currently teaching a heat transfer course and will begin teaching Chemical Engineering courses next fall. His research has focused on advanced reservoir simulation topics, catalyst performance and design, well testing and real time reservoir surveillance, economics and reserves estimation, fluid properties prediction near critical point, fundamentals of transport (flow, stress, heat) in porous media, and enhanced oil recovery including thermal and gas injection.
In addition to his research, Dr. Arbabi's co-invented a method for producing heavy oil and a fast, simulation-based prediction method for oil recovery processes in pattern floods. He has more than 25 years of experience both in academia (Stanford) and industry (Mobil, ExxonMobil, Shell). He has worked on various research topics of industrial interest in reservoir and chemical engineering and has extensive publications in top-rated journals widely cited in the literature.
The STARs grant will be used to set up a research laboratory, purchase equipment and hire undergraduate assistants needed to support Dr. Arbabi's vital research.
"The College of Engineering would like to welcome Dr. Sepehr Arbabi as the new coordinator of Chemical Engineering. Dr. Arbabi brings over twenty-five years of experience as an industrial researcher to UTPB," said Forest Flocker, interim dean of Engineering. "His primary field of expertise is in petrochemical processes, which will be brought to bear on problems encountered in the Permian Basin oil patch. A recipient of a Rising STARs grant from the UT System means that these funds will be used to develop a new research laboratory to optimize petrochemical processes."
"I am very excited to set up a new chemical engineering program, to teach and do research, and be part of the projected phenomenal growth of engineering at UTPB," said Sepehr Arbabi. "This is also a great opportunity for teaching and research and collaboration. I appreciate the STARs funding which will be an important part of this endeavor."
"The recruitment of Dr. Arbabi to support our new chemical engineering program is yet another illustration of the world-class faculty we are attracting to UT Permian Basin," said Dan Heimmermann, provost and vice president of UTPB. "UT Permian Basin's support for the local oil and gas industry is well-established and recognized. In addition, as our sixth STARs faculty in less than three years, this reaffirms the commitment of the University of Texas System to engineering in West Texas."
About the STARs Program: The Faculty STARs (Science and Technology Acquisition and Retention) Program has evolved and expanded from the original proposal approved by The University of Texas System Board of Regents in August 2004. The Faculty STARs, STARs Plus, Rising STARs, Translational STARs and Teaching STARs programs are described below.
In August 2004, the UT Board of Regents approved an allocation of funds to be awarded to institutions to help attract and retain the best-qualified faculty. This Faculty STARs program was funded through Permanent University Fund (PUF) bond proceeds Library, Equipment, Repair and Rehabilitation (LERR funds) to help purchase state-of-the-art research equipment and make necessary laboratory renovations to encourage faculty members to perform their research at U. T. institutions. The Board has allocated STARs funds to both general academic and to health institutions.