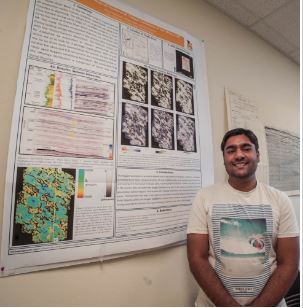 UT Permian Basin Grad Student Earns Scholarship in Geophysics Industry
Jul 18, 2018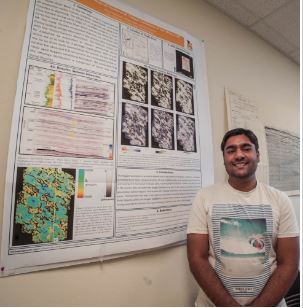 A UT Permian Basin grad student is catching the attention of an international geophysics group.
The Society of Exploration Geophysicists awarded a scholarship to Dhruv Agrawal for his work within the Geophysics department at UTPB.
Agrawal was awarded $8,000 for his project studying sand dunes in southwest Wyoming.
The University of Wyoming provided all of the current data on the sand dunes in its state to help Agrawal's thesis: he's working to figure out what the dunes are made of and how they got there.
"I noticed all of this data, but no one was using it," Agrawal said.
Agrawal is now combing through all of that seismic data to see what lies beneath the surface of the sand. He says the best part is that he's using the same software that experts in the geophysics industry are already using.
"It's like I'm already doing industry work," he said. "I'm already using the software that I will likely use later on in my career. I won't have to be trained on it."
Agrawal plans to use his scholarship money to fund part of his tuition and to pay for his travel to similar sand dunes around Wyoming for more research.
"This money will really help with my research," he said. "Up until this point, everything has been self-funded. I'm very thankful."
Agrawal's research will be put on display in October as he presents his work before experts in his field at the annual SEG conference in California.
"I'm looking forward to the comments and feedback," he said. "There will be a lot of people there. I hope I can learn something and I hope I can teach them something."