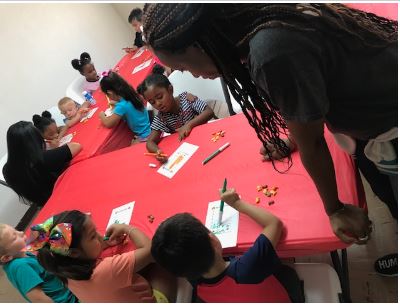 Kinder College Camp Prepares Young Minds for School
Jul 27, 2018
UT Permian Basin stepping up to answer a critical need in the community – making sure our children are ready for school. That's the thought behind the Kinder College Camp put on by UT Permian Basin's HIPPY (Home Instruction for Parents for Pre-K Youngsters) Program.
The HIPPY program hosted its second week of the camp in Midland. This week's camp was at its max capacity. Over sixty soon-to-be kindergarteners got hands-on, interactive lessons in four academic fundamentals -- language, math, science and art.

Trained-professional teachers spent time working on basic writing and math fundamentals, along with listening and problem solving skills.
Leaders of the program say for a lot of students, this is their only exposure to a classroom setting before their first day of school.
"Kinder Camp provides children a free, safe, nurturing and fun place to learn and interact with other children," Dr. Dianna Ruiz, Assistant Professor in the UT Permian Basin School of Nursing said. "This is a great step towards preparing them for kindergarten."
UT Permian Basin HIPPY coordinator, Darlene Thomas says the week was a success. She feels that each child will start their first day with a greater sense of confidence.
"If they're prepared and ready, it's the best start they can have in their education," Thomas said.
At the end of the week, each student will go home with a bag full of school supplies so that they can be both mentally and physically ready for their new chapter of starting school.