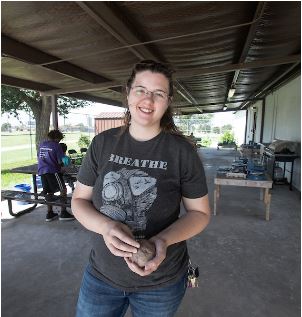 UT Permian Basin Grad Spends Summer Developing Young Artists
Jul 17, 2018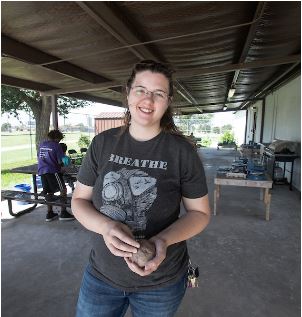 A UT Permian Basin graduate is using her talents to encourage the next generation of artists.
Danielle Collins is spending her summer teaching students at the Boys and Girls Club the ins-and-outs of pottery and screen printing. She, along with the UTPB Pots and Prints team and trailer are giving students hands-on experience.
"When we go out, we get kids that usually don't like sports and they want to do art, but sometimes there aren't art programs," Collins said. "This is a chance for them to get into art."
The Pots and Prints trailer lets students dive into ceramics and the science behind raku firing, a process in which work is placed into a kiln and heated up to over 1800 degrees to create a glaze over artwork.
"I love that the students really get to see every step in the process of creating pots or screen printing," Collins said.
Collins, who currently teaches art at the Boys and Girls Club, says the summer lessons are more than just a fun activity, she is teaching students very important life lessons.
"Ceramics teaches you problem solving skills and critical thinking," she said. "With print, you have to plan ahead and learn to follow through with commitments."
Collins says she loves seeing the excitement each student has as they create their own piece of work.
"It reminds me of why I'm here," she said. "We're creating an interest in art."