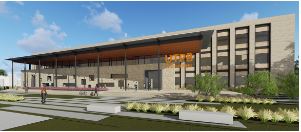 College of Engineering Surpasses National Pass Rate
Aug 08, 2018
The UT Permian Basin School of Engineering is proving to be one of the best in the country at turning out career ready graduates. 
The latest numbers show that 89-percent of UT Permian Basin students passed the Fundamental of Engineering Exam. That's nine percent higher than the national average.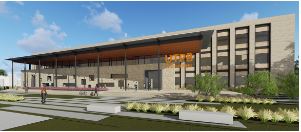 "What that tells us is that students here are well prepared for the work force," Dr. George Nnanna, the Dean of the College of Engineering said.
Dr. Nnanna says those numbers prove that UT Permian Basin can not only compete with larger programs, but put students in a position for a successful career path straight out of college.
"I think the University is in a good place in terms of being a supplier of an engineering workforce to the industry," Dr. Nnanna said. 
The new scores come just as the College of Engineering has launched Chemical and Electrical Engineering programs for the Fall semester.
"Adding two new disciplines will help us become a more comprehensive engineering college," Dr. Nnanna said.
Dr. Nnanna says students have already started enrolling in the new programs.
All engineering programs will soon be housed in a brand new state-of-the-art, three story complex that's currently under construction.
To learn more about the College of Engineering, click here: https://www.utpb.edu/landing/engineering