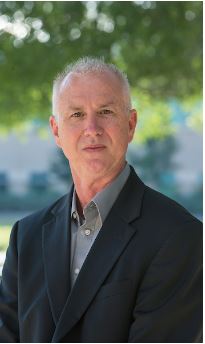 Have You Met: Dr. Steve Wilson
Aug 09, 2018
UT Permian Basin is pleased to welcome Dr. Steve Wilson as the new University's new Associate Provost.
Spend just a few minutes with Dr. Wilson and you'll see that finding ways to make students succeed is his passion. You see a spark in his eye as he talks about serving students and finding ways to help them learn.
Though, before he found his calling in higher education, Dr. Wilson served people in a different capacity – he was a police officer.
"I spent about 10 years on the police force and from there I decided to pursue my education," Dr. Wilson said. "Five degrees later, I earned my PhD in Criminal Justice."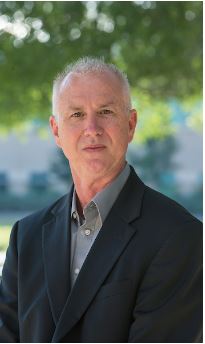 Dr. Wilson then served as an Associate Professor in the Criminal Justice Department at UT Brownsville. With a smile he says that's where he fell in love with assessment.
"Assessment is really looking at developing learning outcomes and determining whether those outcomes were met and finding ways to improve teaching, which is what I'm all about," he said. "For me, it's a way of continuously trying to improve our delivery to students so our students can learn better and learn more."
Dr. Wilson was also part of the team that helped combine UT Brownsville and UT Pan American into UT Rio Grande Valley.
"I was promoted to Director of Assessment at UT Brownsville to help us get ready for the transition," he said.
He most recently served as Associate Dean of Assessment for the College of Liberal Arts at UT Rio Grande Valley.
Now a proud Falcon, Dr. Wilson will serve in several capacities that include overseeing the university's institutional effectiveness and program review systems, assist programs with specialized accreditation and professional development opportunities for faculty and staff.  In addition, Dr. Wilson will directly supervise our Dual Credit, Early College High School, and STEM Charter School initiatives. 
"I'm looking forward to leading the accreditation efforts which includes assessment, which to me is the heart of it all: student success and student learning," Dr. Wilson said. "The level of professionalism at UT Permian Basin is impressive."
When Dr. Wilson isn't on campus, he enjoys the great outdoors.
"I love to get outside," he said. "I enjoy gardening and fishing. I'm really looking forward to exploring this part of the state."