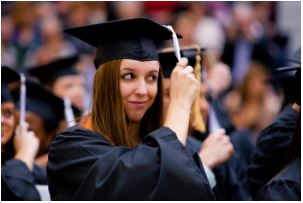 Fall Enrollment Shows Growth in Key Areas
Sep 19, 2018
Good news at UT Permian Basin as Fall 2018 enrollment numbers show growth in key areas. The most impressive accomplishment is the record growth in the number of students who earned a university degree in 2018 – an all-time high of 1,145, up 12% from last year.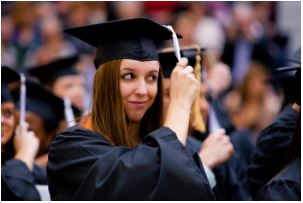 "Our biggest indicator of success is how many students earned a degree from our university," President Dr. Sandra Woodley said. "We know this is the metric that really counts in changing lives." 
During her first year, Dr. Woodley expressed the need to rebalance the enrollment strategy by placing more emphasis on traditional face-to-face and online university students. These students are the ones most likely to persist to graduation at UT Permian Basin. The numbers we are reporting today are a positive reflection of this overall shift in strategy and a testament to the hard work of our faculty and staff.
Enrollment numbers are not final and will fluctuate over the coming weeks, but preliminary estimates show increases in several key areas. One of our most impressive gains came in graduate enrollment which is up almost 50% from last year. "We are especially proud of our team in graduate studies and the faculty who support these programs," Dr. Woodley said. "These dedicated staff members have been working hard and the numbers show it." 
Other areas of growth include:
Undergraduate students
Transfer students
Returning students
Online students
Semester credit hours (excluding high school dual credit)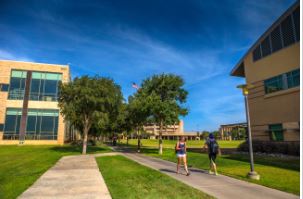 The overall preliminary headcount enrollment is 6,453 – 651 less students than last year, primarily due to an expected decrease in the number of high school students taking dual credit courses. Part of this slight decline tracks with the strategy which places great value in our partnerships with Odessa and Midland Colleges. This year the Falcon Early College High School transitioned to Odessa College, which resulted in the loss of some of our dual credit students.
"We are thrilled with these accomplishments and we are striving for even higher levels of graduates in the future. It has been a good year, but there is still much work to be done," Dr. Woodley said.