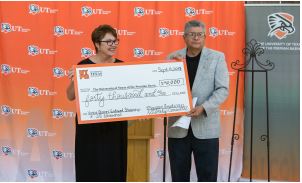 MASC Gifts $40,000 for Student Scholarships
Sep 11, 2018
UT Permian Basin is delighted to announce the Mexican American Scholarship Committee's donation of $40,000 for student scholarships.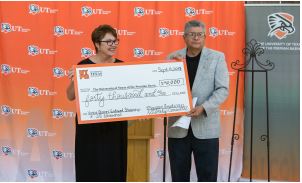 "God has blessed us and we want to bless the students of UT Permian Basin," MASC President Steve Tercero said.
$25,000 of the donation will be added to the Vickie Gomez Endowment – a fund that supports nursing students and students accepted in teacher certification programs.
The remaining $15,000 will be given to 25 students this fall to support their education at UT Permian Basin.
"We are so thankful for MASC and their continued support of our students," President Dr. Sandra Woodley said. "Their commitment to UT Permian Basin is making a higher education possible for more people."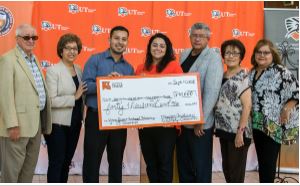 MASC has helped provide the Hispanic community the opportunity to earn a higher education since 1972. It was founded by Odessa businessman Ben Mancha and began awarding scholarships in the fall semester of 1973 to coincide with the opening of UT Permian Basin.
The scholarships are awarded in the fall and spring terms only.
et.