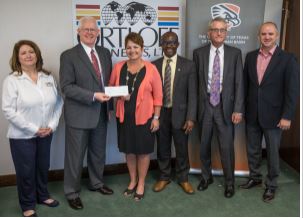 Ortloff Invests in College of Engineering
Sep 14, 2018
One of the leaders in the energy industry is investing in UT Permian Basin engineering students.
Ortloff Engineers, LTD. gave a $100,000 endowed scholarship for chemical engineering students, with a preference given to students graduating from high school in the Permian Basin.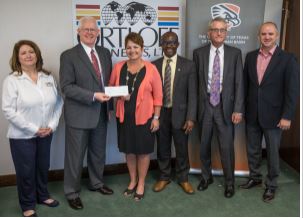 Ortloff Engineers have always strived to be on the leading edge of technology in the energy industry. Their engineers have earned a reputation around the world as the leader in cryogenic gas liquids recovery, LNG production/processing, sulfur recovery and sour gas processing plant design. They've continued to innovate over the years with one goal in mind: solve problems for their clients.
This gift to UT Permian Basin is a commitment to equipping future engineers with the tools they need to experience that same kind of success.
"At Ortloff, we want to provide great leadership for young professionals," John Wilkinson, President and CEO of Ortloff said. "We think it's important to empower a new generation with the principles that allowed us to succeed."
UT Permian Basin President Dr. Sandra Woodley says the gift is exactly the kind of investment the University needs to grow the College of Engineering.
"We know companies are looking for quality employees," she said. "UT Permian Basin is committed to being the solution for industry needs. Investments from companies like Ortloff help us turn out engineers, accountants, teachers and other professionals. We are so thankful for this generous gift."
Craig Campbell's father co-founded the company back in the 1960's. He says his father would be proud of his team at Ortloff and of this gift to UT Permian Basin.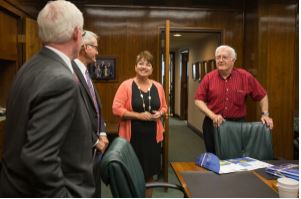 "I know he would be proud of the men and women who've led this company to continued success in order to make this kind of gift possible," Campbell said. "We want the Permian Basin to be a place where people want to come and make a home. UT Permian Basin plays a big role in that."