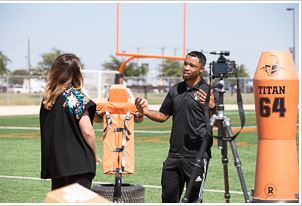 Back from an injury, Davenport playing for more than a win
Oct 15, 2018
Defensive back Marquis Davenport had other offers to play a bigger schools with established programs. He says one trip out to Odessa had him sold on our football program. The people he is surrounded by here have helped him see that football is more than just a game.
Davenport's life is storied on his body. Each piece of art telling of where he's been. One part of his story that you cannot see is the one when football almost sidelined him permanently — he suffered a season ending ACL tear last year.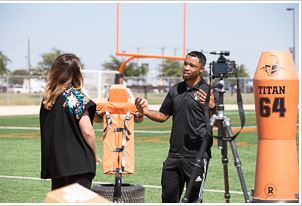 "It was tough. I got in my head a lot. I even thought about not playing anymore," Davenport said.
That's not what happened. West Texas hospitality and his teammates helped keep Davenport in the game.
"Me getting hurt took me away from the game. I was only able to come to practice and watch. The guys showed me support," he said. "Everyone was constantly checking up on me. They kept my head up. They know how tough it can be."
Today, Davenport is head and his playing for more than just a win.
"I'm so happy to be able to be out there and show them supporting me wasn't for nothing. I'm going to help," he said.
You can call it a comeback, but Davenport calls it pay back.
"I'm just trying to pay them back for everything that this community has shown me," he said.