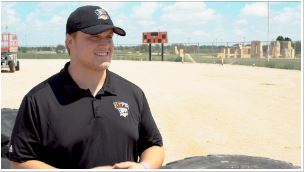 Notley Helping Create Football Family
Oct 01, 2018
Born and raised West Texan Trace Notley grew up on all things Friday Night Lights; so it should come as no surprise that he picked up on the game our area is known for. His love for the game and his hometown lured him to the Falcon football program.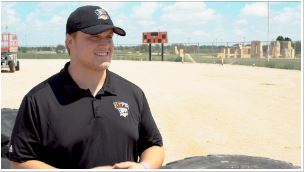 "It was an offer I couldn't refuse," Notley said. "I get to stay home, be around my family and be around a start up program."
Notely's story is bigger than playing college football in his hometown – he's helping create a football family.
"The biggest thing about it is that I get to get my teammates involved with my hometown," Notely said.
And the way to his teammates hearts?? Thursday night family dinner.
"My dad cooks, there's a lot of Falcons that come and we have a blast," Notley said. "We're able to take care of some of the guys that maybe need help because they aren't from here."
His welcoming spirit helps his teammates feel at home, but perhaps more importantly, that quality is what will help keep this program around for years to come.
"The fact that we are able to contribute to that and 5-10 years down the road, people can point to us and say y'all are the reason this is huge," Notely said.