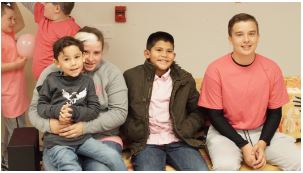 Buddy Bench Dedicated in STEM Academy Student's Memory
Dec 10, 2018
UT Permian Basin STEM Academy students honored the memory of one of their classmates Friday morning.
Students and staff dedicated a buddy bench to the family of Jevin Tucker, a 5th grade STEM Academy student who passed away earlier this semester.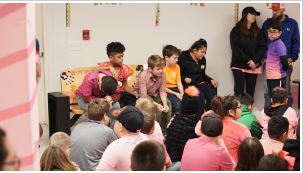 "Today's dedication was very special, especially for our 5th graders," Shannon Davidson, Interim Superintendent of the UT Permian Basin STEM Academy said. "Jevin was that kid who was friends with everybody. The buddy bench is perfect to honor his memory."
A few of Jevin's friends had a chance to speak in front of their classmates at the dedication. Each remembering him as a sharp, funny young man who knew how to brighten everyone's day.
Dave Parker, an owner of Excel ER, helped oversee the project. He works with Jevin's aunt and said the tragedy hit close to home.
"When this happened to her, it's like it happened to all of us. We are a tight knit group," Parker said. "We wanted to do something to help the kids, help his memory and support the family."
Parker's team helped raise the money for materials and Jevin's classmates came up with the design of the buddy bench.
"They wanted a bench where people could go if they needed a friend and they knew that was perfect to who Jevin was," Davidson said. "That bench will be at the blacktop where the kids play. It's symbolic of him looking over those kids and ready to be their friend."
The school plans to place a plaque next to the bench in the coming weeks.