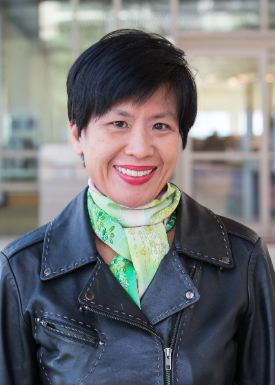 Have You Met: Amy Kim
Apr 03, 2019
Amy Kim has an eye for good art and even better students. She's bringing her art expertise to UT Permian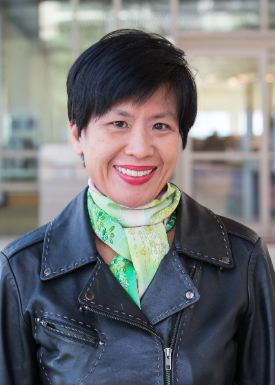 Basin to serve in both the classroom and direct the Nancy Fyfe Cardozier Gallery at the Charles Sorber Visual Arts Studio. Her plans include introducing new works and ideas to students and collaborating with the West Texas community. Read the following Q&A to get to know Amy and learn more about her role at UT Permian Basin.
Q1: Tell us about your educational and professional background.
I have an MFA in studio arts and also a second MFA in arts administration from Texas Tech University. My BA is in French Language and was completed at Hankuk University of Foreign Studies in Seoul, Korea. I studied in France for a year. My background is in studio arts – especially lens-based media. I am eager to continue research in my field. Before art school, I worked at arts organizations both in Seoul, Korea and here in the US. I am most excited to join the faculty at UT Permian Basin. 
Q2: What will you be doing at UT Permian Basin?
As a lecturer, I will teach classes in photography and art appreciation. I love teaching photography and I am eager to work with our students. While serving on the art faculty, I also serve as the director of the Nancy Fyfe Cardozier Gallery at the Charles Sorber Visual Arts Studio. For the 2019-2020 season, the gallery is featuring works by emerging artists. As an academic gallery, I believe it is important for our gallery to be an interface between our students and emerging artworks across medium. I am especially interested in showing works in new media and digital design because knowing these fields will lead to jobs in the industry, while keeping our students competitive. The gallery is also an excellent space to collaborate with the community.
Q3: What do you love most about the role you play with students/staff/faculty? 
This semester I am teaching art appreciation. It has been a great joy to see students who have little background in art gradually learn about art and enjoy it. It is also very gratifying to see a student "click" with image making; this usually happens in the junior or senior year.  I love giving guidance leading to this moment.
The gallery is a special venue to showcase our student work and to introduce exciting works to the UTPB and the larger Odessa community. I am most proud that I can be an arts advocate with my position. Our gallery is free and open to the public.
Q4: How can students, faculty and staff take advantage of your expertise?
As an art faculty, I am always happy to meet with students who want a career in the arts but have difficulty finding how to get there. Unlike the myth of the starving artist, a career in the arts can be both financially and emotionally gratifying.  As gallery director, I am always open to new ideas regarding collaborations from our UTPB community or the larger Odessa community.
Kim_a@utpb.edu. My office is in the Charles Sorber Visual Art Studios Room #200B.