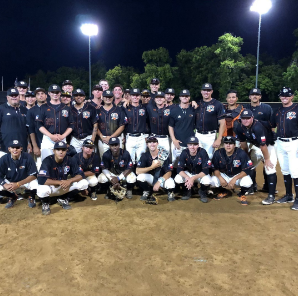 Falcon Baseball heads to the Lone Star Conference Tournament
May 07, 2019
The field is set for the 2019 Lone Star Conference Baseball Championship presented by Under Armour beginning this Thursday at Wilder Park in Canyon, Texas. 
With an 11-13 record, UT Permian Basin will be the No. 5 seed and take on No. 4 Cameron on Thursday at 3 p.m.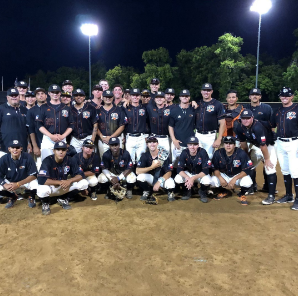 The University plans to send off the team in style -- everyone is invited to celebrate the team as they load the bus to head off to the tournament on Wednesday. The send-off will be at the GAB Building at 11:45 am.

Angelo State is the top seed after winning the LSC Championship for the fifth time.  West Texas A&M is No. 2 seed and host, followed by Texas A&M-Kingsville, Cameron, UT Permian Basin, and Tarleton.

Tournament play will begin on Thursday, May 9, with two games at 3 and 7 p.m.  The top two seeds receive a first-round bye and will face Thursday's winners on May 10.
 
The tournament championship will be decided on Saturday, May 11, at 3 p.m.

All the games will be streamed live free of charge through the LSC's GameCentral portal.
 
Here's a look at the tournament schedule:
 
2019 LONE STAR CONFERENCE BASEBALL CHAMPIONSHIP TOURNAMENT
Wilder Park, Canyon, Texas 
Thursday, May 9 
Game 1: No. 4 Cameron vs. No. 5 UT Permian Basin, 3 p.m.
Game 2: No. 3 Texas A&M-Kingsville vs. No. 6 Tarleton, 7 p.m.
 
Friday, May 10
Game 3: Semifinals: 4-5 winner vs. No. 1 Angelo State, 3 p.m.
Game 4: Semifinals: 3-6 winner vs. No. 2 West Texas A&M, 7 p.m.
 
Saturday, May 11
Championship game: Game 3 winners vs. Game 4 winner, 3 p.m.