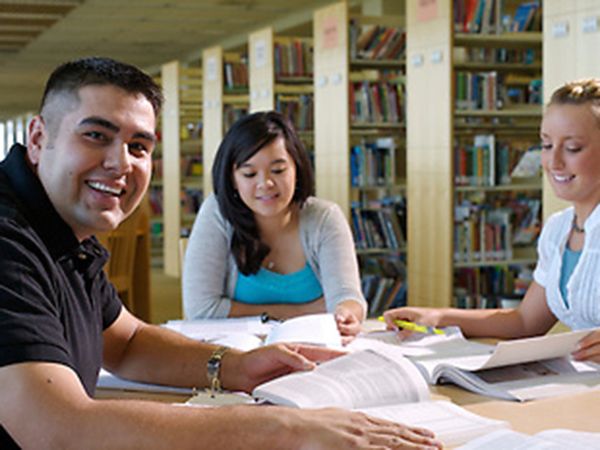 Number of UT Permian Basin Graduates and First Time College Students Increases
Sep 20, 2019
By Alexa Dunson, Communications Manager
The significant increase in the number of graduates at The University of Texas Permian Basin is an unprecedented accomplishment. UT Permian Basin saw an all time high of 1,420 Graduates in 2019, up 24% from last year.
"We are committed to serving this region and our most important contribution is graduating more students who can fill our workforce gaps and become engaged citizens. Our smart, savvy, and hardworking graduates are ready to help this region reach its full potential. Record growth in the number of graduates is the most important indicator of success for this University," President Dr. Sandra Woodley said. "We know this is the accomplishment that really changes lives and transforms our region."
Fall enrollment for 2019 at UT Permian Basin shows more freshman and first time college students enrolled and a 28% increase in the number of students living on campus.

These indicators strategically align with the University's long-term vision.

Enrollment numbers are not final and will fluctuate over the coming weeks, but preliminary estimates show increases in several key areas:
Number of graduates up 24%
First time college students at UTPB up 6%
Number of freshman students living on campus is up 28%
Total number of students living in campus housing is up 5%
Engineering up 8%
Biology up 17%
Math and computer science up 7%
The University continues to focus on enrollment strategies that emphasize traditional face-to-face and online students and transfer students from both Odessa College and Midland College. These students are most likely to finish their degree at UTPB and, as a result, stay in the Permian Basin to live and work. The fall enrollment numbers are a positive reflection of this overall shift in strategy and a testament to the hard work of our faculty and staff.
The overall preliminary headcount enrollment is 5,517 – 113 fewer students (excluding dual credit) than last year. The decrease is primarily due to the departure of a larger number of students who graduated last year and 204 fewer high school dual credit students.
"We continue to be laser focused on graduating more students. Nothing is more important than that. Earning a college degree will have a lasting impact on generations of families. Our strategies are working and we will remain steadfast in recruiting more first time students to UTPB and ramping up our transfer collaborations with Odessa and Midland Colleges. We are very happy with our progress, but not yet satisfied---there is still much work to do. We are excited about the future for UT Permian Basin," Dr. Woodley said.