We're excited to welcome current and prospective students and guests to the Welcome Center. Stop by to get a private tour of our beautiful campus or let us answer any questions you may have! The new space is equipped with display monitors, a selfie wall, and refreshments for guests.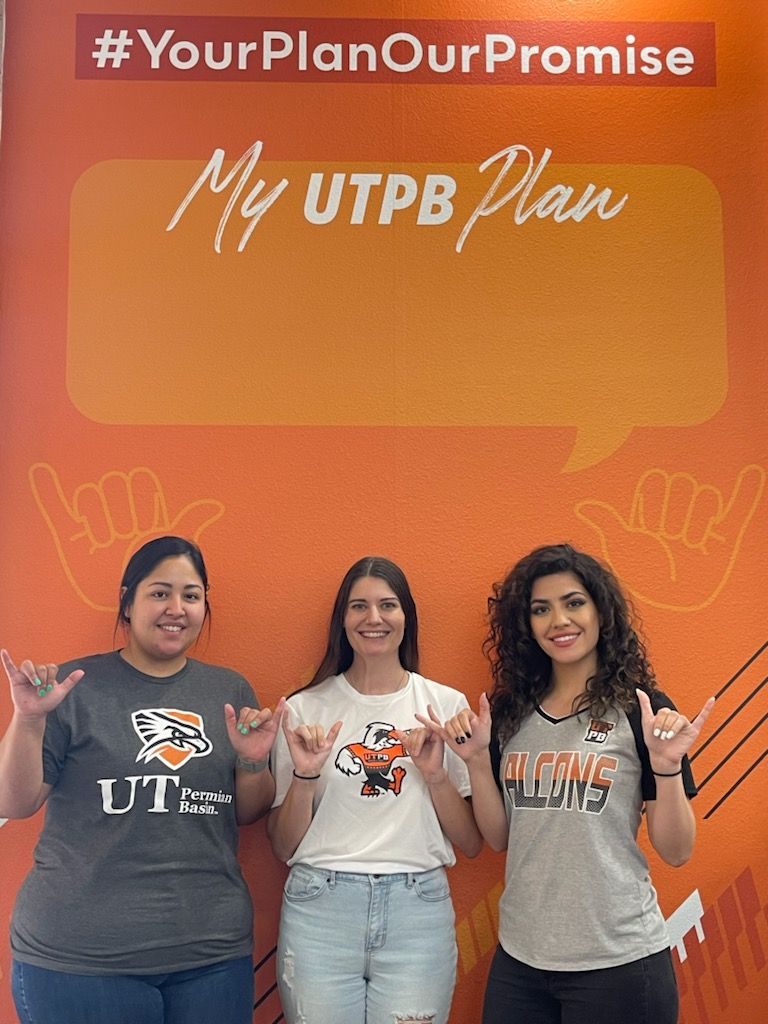 The new Welcome Center is located on the west side of campus in the Mesa Building. When you come in from John Ben Sheppard Parkway, you can see the sign that says The University of Texas Permian Basin Welcome Center.   
Meet our Welcome Center Coordinator, Logan Wilson!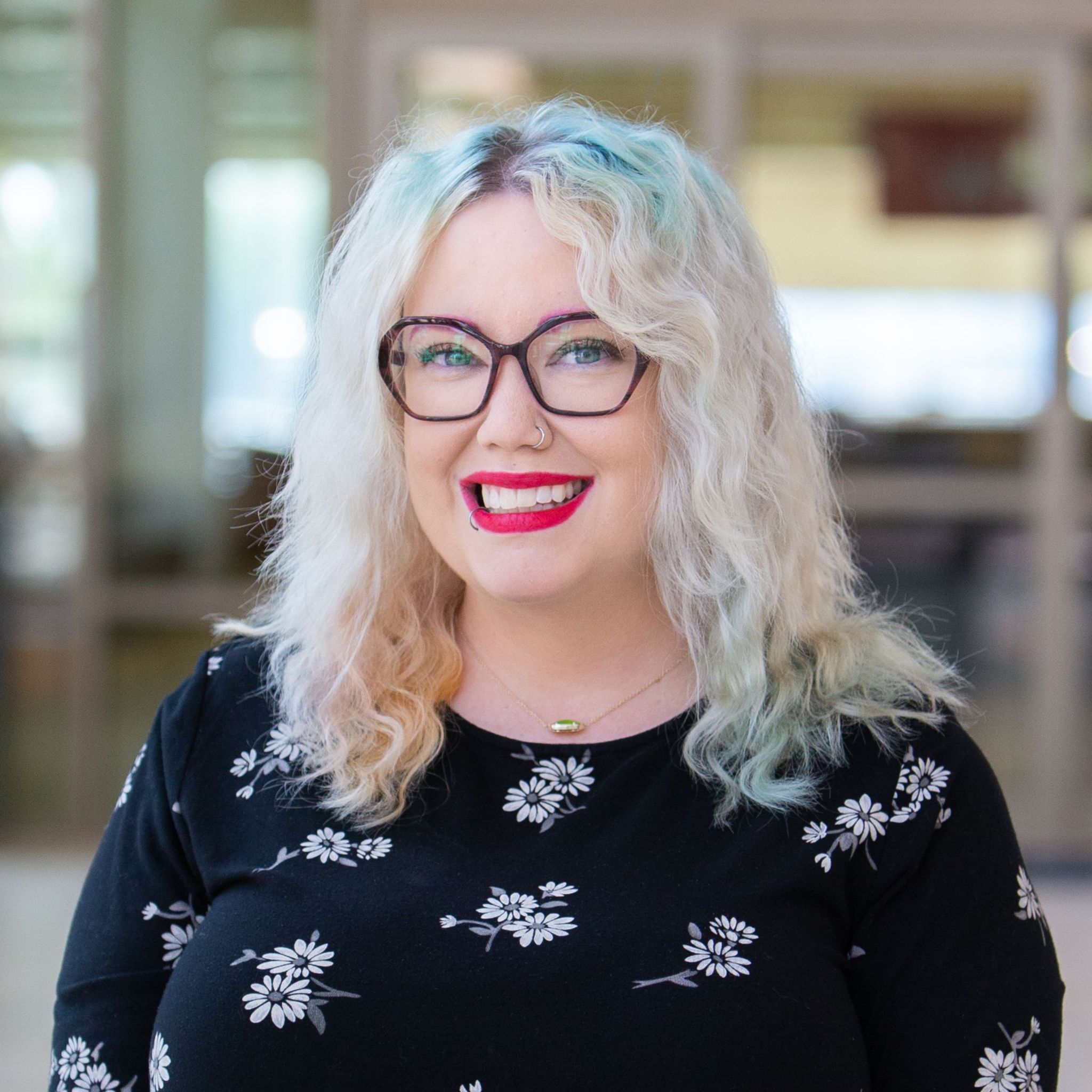 Name: Logan Wilson  
Position: Welcome Center Coordinator 
Hometown: Odessa, TX 
Alma Mater: Permian High School 
How long have you worked at UTPB: 2 years Favorite thing about UTPB: Being able to help students! (and the Starbucks on campus). 
A fun fact about yourself: I love color! I haven't had my natural hair color in over a decade.   
"I receive the initial inquiry for prospective students who want to visit our campus, which includes seeing student housing, coordinating with the coaches and student athletes, and meeting with faculty and our amazing admissions and financial aid staff," said Welcome Center Coordinator, Logan Wilson. "I also coordinate an ad-hoc committee which oversees our Falcon Day campus preview events, which occur four times a year."   
October 9, 2021 
November 13, 2021 
February 26, 2022 
April 2, 2022  
What to expect at Falcon Day:  
Self-guided tours so you can explore campus at your own pace 
Admissions, Financial Aid, Student Housing, and other student support offices will be available to answer your questions.  
Meet with faculty and staff from academic areas across our five colleges: College of Arts and Sciences, College of Business, College of Education, College of Engineering, and College of Health Sciences and Human Performance.  
Meet current students and learn about their experience as a Falcon. 
Door prizes, food and drinks, and scholarship drawings at each event