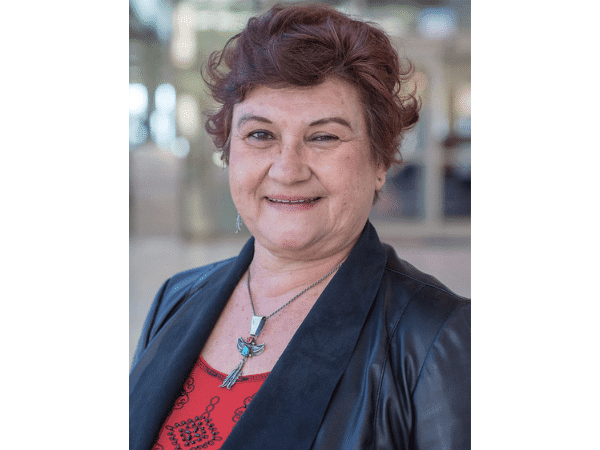 UTPB Professor honored with Prestigious Piper Professor Award
Sep 17, 2021
UT Permian Basin professor, Dr. Joanna Hadjicostandi, was recently named a Piper Professor for 2021. Each year only ten professors in Texas are chosen for superior teaching at the college level.  
Dr. Hadjicostandi is an associate professor in the Department of Sociology and the Sociology Program Coordinator. She is one of only five UTPB professors who have received this prestigious award by the Minnie Stevens Piper Foundation in the history of the University. Dr. Hadjicostandi said she was extremely honored to be selected as an award recipient this year.   
"I am humbled and honored to be one of the 10 recipients of the 2021 Piper Award by the Piper Foundation. My constant goal is to share my dedication to teaching my students, to engaging in meaningful research, and to being involved in institutional and community service towards social justice and the eradication of oppression and dehumanization of people globally! Deep love and most sincere thanks go to my daughters, my whole family, students, colleagues, and friends, who have been part of my long journey."   
"Joanna is a shining example of the core values we hold so dear at UTPB. She prioritizes student success and collaboration with others.  Her many years of committed service have no doubt impacted generations of families.  And her kind heart is an inspiration to us all. We are thrilled to have a Piper Award winner among us, and honored by Joanna's life-long commitment to higher education," said UT Permian Basin president Dr. Sandra Woodley.  
The Minnie Stevens Piper Foundation established the Piper Professor Award in 1958. Each Piper Professor receives a certificate of merit, a gold pin and a $5,000 honorarium. Congratulations to Dr. Hadjicostandi, and #FalconsUp