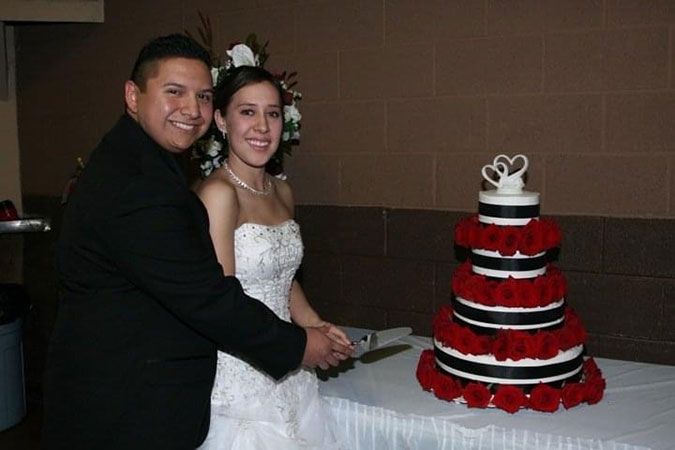 Spread the Love: These Love Birds have Chemistry
Feb 02, 2022
By Kamryn Wesson
There are several ways to describe a couple in love — head over heels, a match made in heaven, crazy in love, etc. But these two love birds had chemistry... literally.
Carlos and Elaine Cruz were in their second semester at UT Permian Basin in the spring of 2004 and both enrolled in a general chemistry class.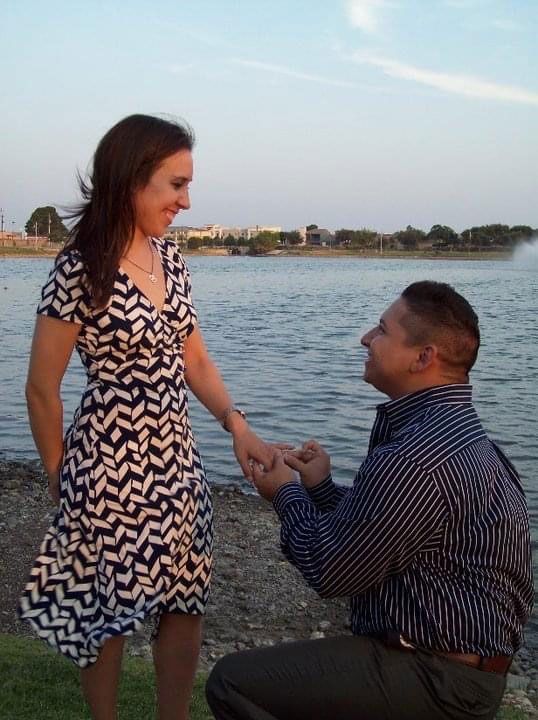 "I was born and raised in Odessa and knew a lot of the students in the class," Elaine said, "but as soon as Carlos walked into the classroom, he caught my eye."
Carlos sat right in front of Elaine and deemed that his seat for the rest of the semester. Carlos was a biology major with a minor in chemistry and soon found that he hated chemistry. As fate would have it, Elaine understood chemistry.
"In a way, I became Carlos' tutor," Elaine said, "and our friendship began to develop."
One day, Carlos brought his sister, Melissa, to chemistry class and she met Elaine. On the way home from class, Melissa told Carlos that Elaine was the kind of girl he should take home to meet mom and dad.
"I didn't really think too much of that comment at the time," Carlos said.
In February 2007, Melissa passed away in a tragic accident. Carlos' world had fallen apart. 
"Elaine and I had grown apart and our paths led in different directions," Carlos said. "Two years later we crossed paths again and became close."
The couple did not waste any time.
"We knew we were meant for each other and got married eight months after our official first date," Elaine said. "Melissa had already known and envisioned a future for Carlos and me. She is our guardian angel and always will be our connection."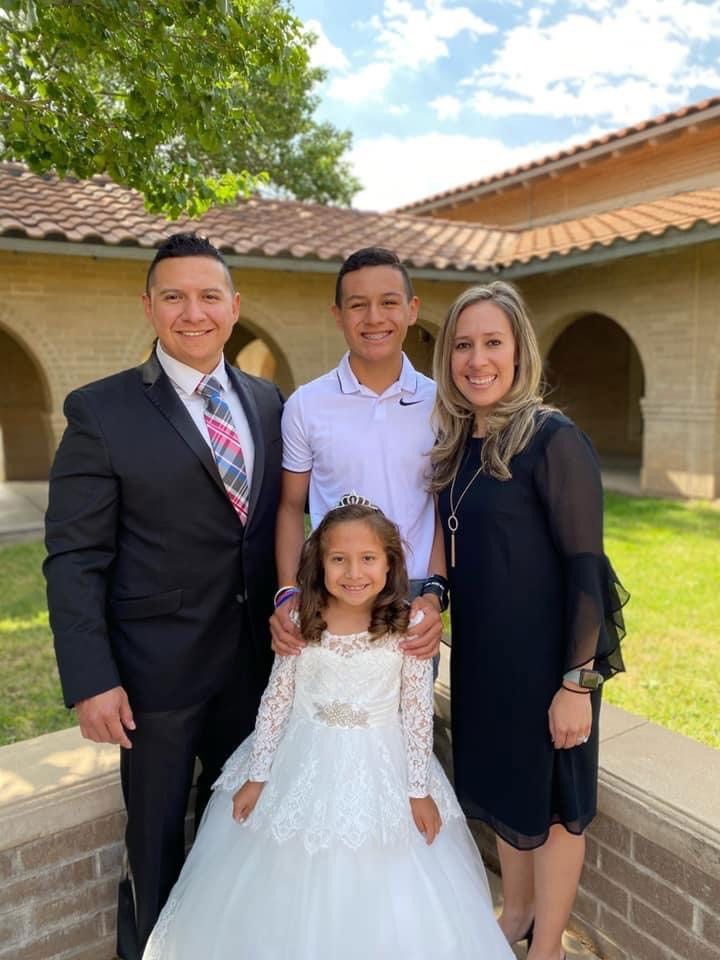 Elaine graduated with a Bachelor of Science in biology in the fall of 2006. Carlos graduated with a bachelor's of accounting in the fall of 2007. He came back and completed his master's in business administration in Spring 2012.
Carlos and Elaine have been married for 11 years and have two children, Caleb (13) and Melissa (8). Most of their time, now, is spent following their kids wherever their sports take them.
"We are literally on the go 24/7 as we travel the nation for our kid's sports," Elaine said. "We love being there for our kids and their interests."
They currently live in Odessa where Elaine is a PTA at Optimus Physical Therapy and Carlos is part owner of a CPA firm and head accounting manager. 
Thank you to Elaine and Carlos for sharing their UTPB love story with us.
Another way to #SpreadtheLove this February is by giving a gift!