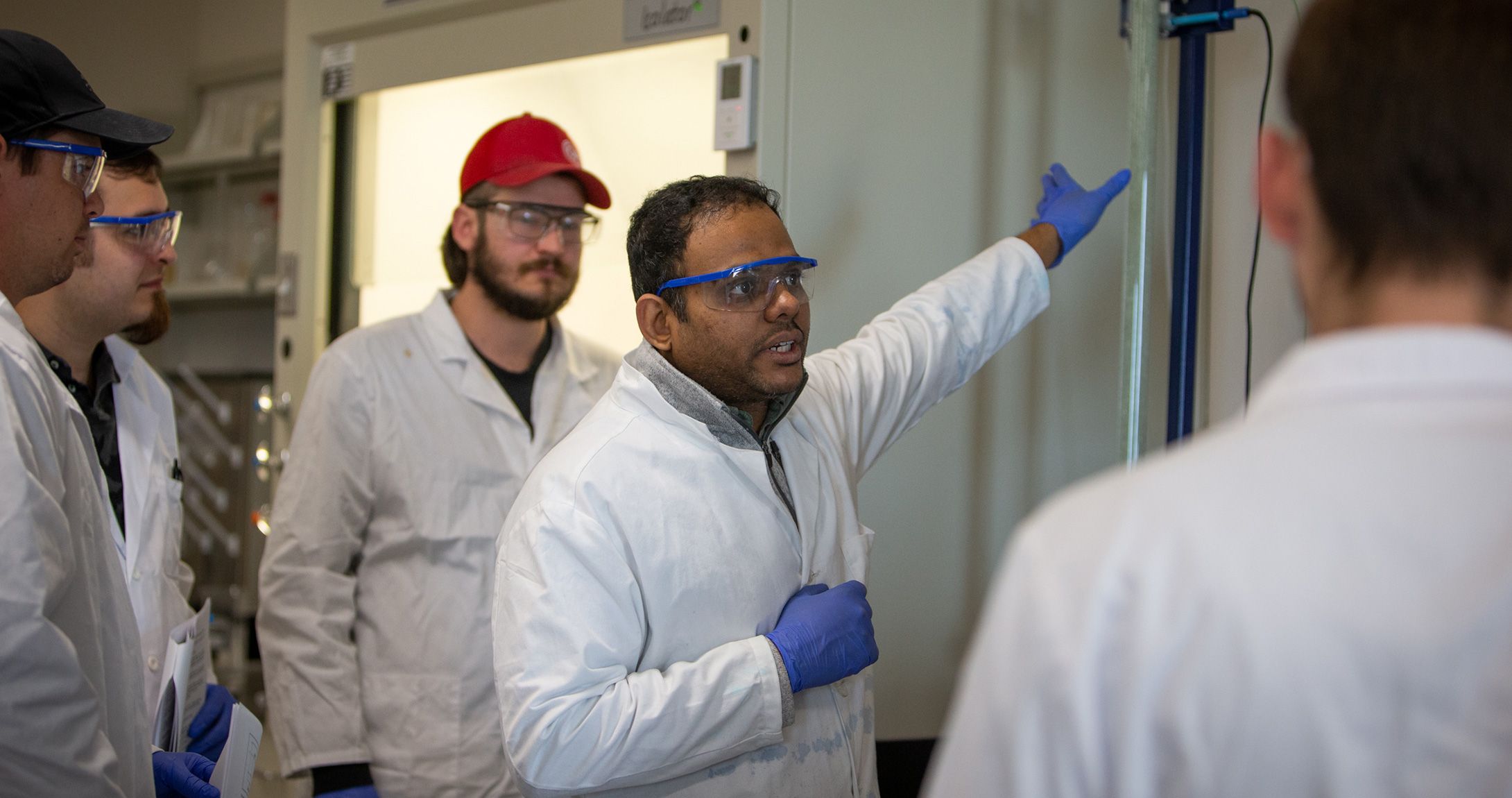 UTPB Lab Technician and Lecturer is instrumental in preparing students for the industry
Jul 19, 2023
By Kamryn Wesson
"Newly established labs provide the students an opportunity to work with the latest advanced instruments in the field of chemical engineering."
Narendra Boppana joined UT Permian Basin in 2019 as a Lecturer and Lab Technician in the Department of Chemical Engineering.
Since his arrival at UTPB, Boppana has contributed to establishing the teaching and research labs for the Department of Chemical Engineering.
"Newly established labs provide the students an opportunity to work with the latest advanced instruments in the field of chemical engineering."
His days consist of interacting with students, commissioning the instruments, training the students to work with the instruments, maintaining and troubleshooting instruments, and ensuring safety compliance.
Boppana also teaches the Unit Operations and Transport Phenomena labs, which are part of the chemical engineering curriculum. Boppana said he loves what he does at UTPB.
"My favorite parts about UTPB are the small class sizes,
state-of-the-art labs
, research opportunities, continued learning, and impacting the future."
Boppana added he would recommend the UTPB College of Engineering for many reasons.
"UTPB has every resource a student needs to become successful in their careers," Boppana said. "Gaining hands on experience is a critical part of engineering education. Our newly established labs with advanced instruments exceeds this requirement."
Click here to learn more about UTPB's
Chemical Engineering program
.