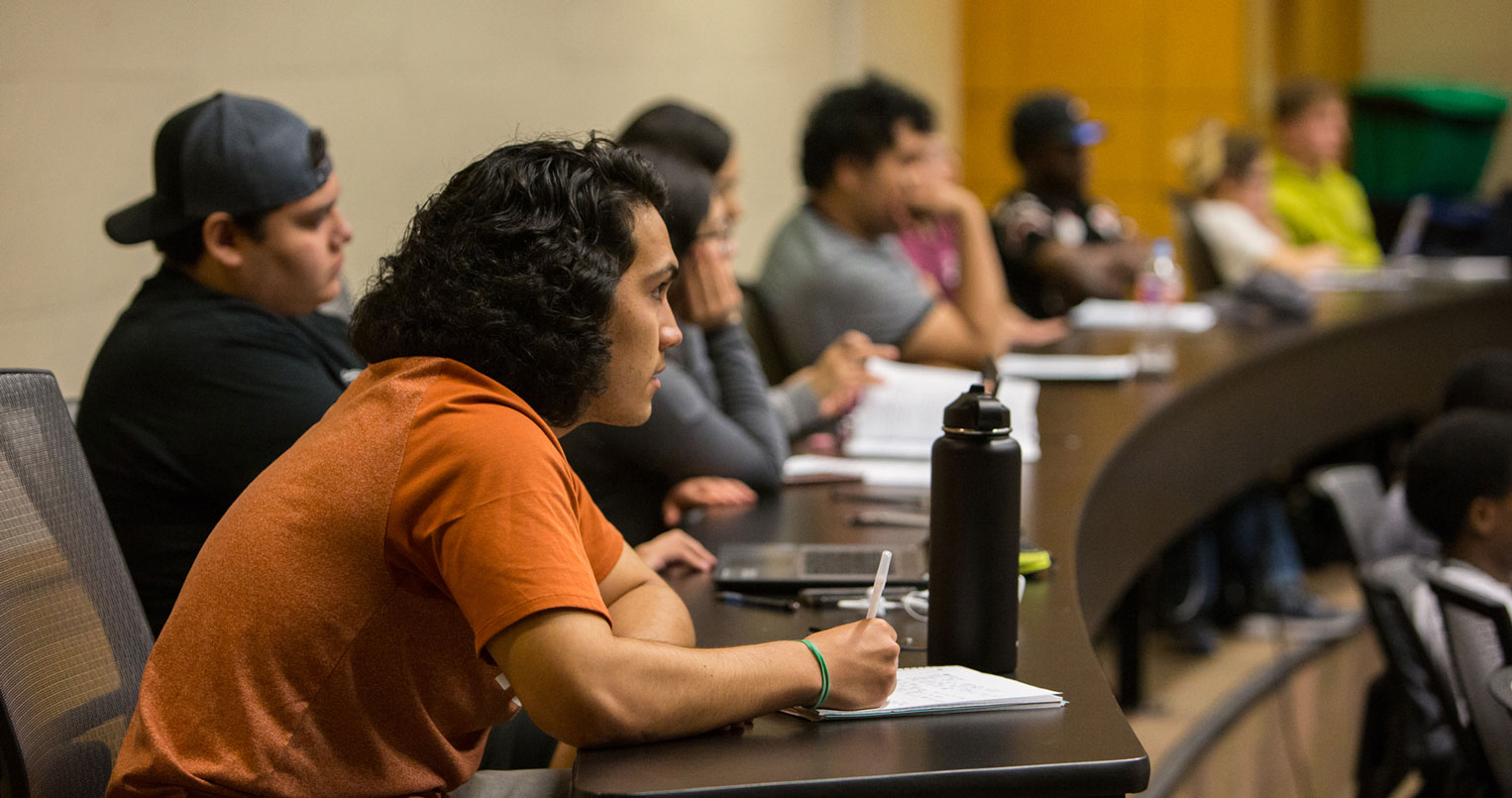 Spanish Programs
Thrive in the dynamic global workplace
Bienvenidos a UT Permian Basin! Spanish is the second most spoken language. In fact, the U.S. census predicts the United States will eventually be the largest Spanish-speaking country in the world. A national study found that 96 percent of employers feel that foreign language skills set applicants apart.
The Spanish program at UT Permian Basin will challenge students to develop cultural awareness and to refine communication in Spanish. Our programs offer an array of courses in Spanish language, literature, and culture.
What can I do with a Spanish degree?
Our newly developed degree plan provides students with cultural literacy and critical thinking skills, which are key for achieving successful careers in the arts, humanities, education, government, business, law, medicine, sciences, and social services in our globalized and highly competitive world.
Students seeking a Bachelor of Arts (B.A.) in Spanish learn how to critically think, effectively communicate orally and in writing, conduct research, engage in creative teamwork, appreciate cultural diversity, and reflect understanding of target cultures. The course work improves students' skills in reading comprehension, writing, speaking, active listening, critical thinking, and complex problem solving in Spanish.
Career opportunities in Spanish include education, international business, government, foreign services, translation, news/journalism, social work, national security, publishing, advertising, travel and tourism, communication, health services, law enforcement, etc. Spanish majors can improve the values of an organization by using their language skills in practical and comprehensive applications.