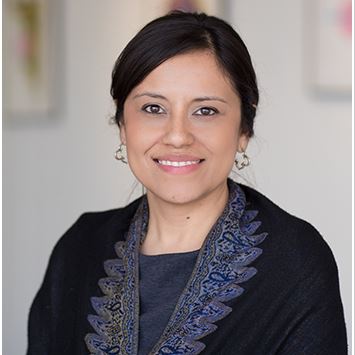 Have You Met…Lupe Sudano?
Feb 19, 2018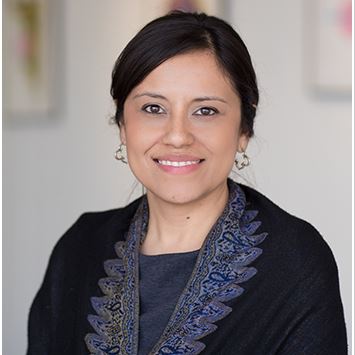 One of our priorities at UT Permian Basin is to ensure that students stay on track to graduate. Sometimes that requires a little extra help, and that's where Lupe Sudano comes in. As our new Graduation Help Desk Advisor, she joins our Falcon family with more than 15 years of experience in higher education. Lupe is passionate about helping students reach their academic potential. You can stop by and talk with her at the Success Center in the Mesa Building, Room 2120. Or email her at graduationhelpdesk@utpb.edu.
Here's a quick Q & A to learn more about Lupe and her new role as Graduation Help Desk Advisor.
Q1: What's your personal education background?
I earned a Bachelor of Science degree in human services in 2003 from Wayland Baptist University in Lubbock.
Q2: Which universities have you served and in what capacity?
I started my career in higher education in 2003 at South Plains College in Levelland, TX, as the Basic Skills Specialist for the Student Support Services Program.  In 2008, I began working as the Associate Director of the Upward Bound Program at Texas Tech University.  In 2011, I became the Graduate Advisor for the Graduate Teacher Certification Program and served as Academic Advisor for the College of Business at Texas A&M San Antonio.  In 2012, I was one of three Student Development Specialists for the PACE Advising Center at Texas State University in San Marcos.  In 2014, returned to Lubbock and joined Covenant School of Nursing as an Admissions Officer.  
Q3: What will you be doing at UT Permian Basin?  
I will have the privilege of serving as the first Graduation Help Desk Advisor at UT Permian Basin. This newly created position is actually a UT System initiative and part of the Student Success Quantum Leap Proposal. My role is being implemented at all UT System academic institutions to assist in resolving roadblocks to timely graduation. The Graduation Help Desk will serve as a centralized office that collaborates campus-wide with departments and administrative leadership. I can help with situations based on student or faculty/staff referrals. We'll work to provide prompt solutions to the student. We want a campus-wide culture of student success. I look forward to assisting students and empowering them with knowledge to make informed decisions.
Q4:  What do you love most about helping students navigate their way through the educational process? 
Being a part of the higher ed community has given me the opportunity to not only help students as an advisor but also provide the encouragement and tools they need to reach their academic goals. I want to help students find all the resources we have available on campus.  And one more thing: a long time ago I was not an expert! I was a student just like them. Now I get to help them navigate the process until they walk across the stage as a UT Permian Basin Graduate!
Q5:  How can students take advantage of your expertise and guidance to achieve their goals?  
Come see me at the Success Center in Mesa Building Room 2120. Or email me at graduationhelpdesk@utpb.edu.