Homecoming
Show your Falcon Spirit!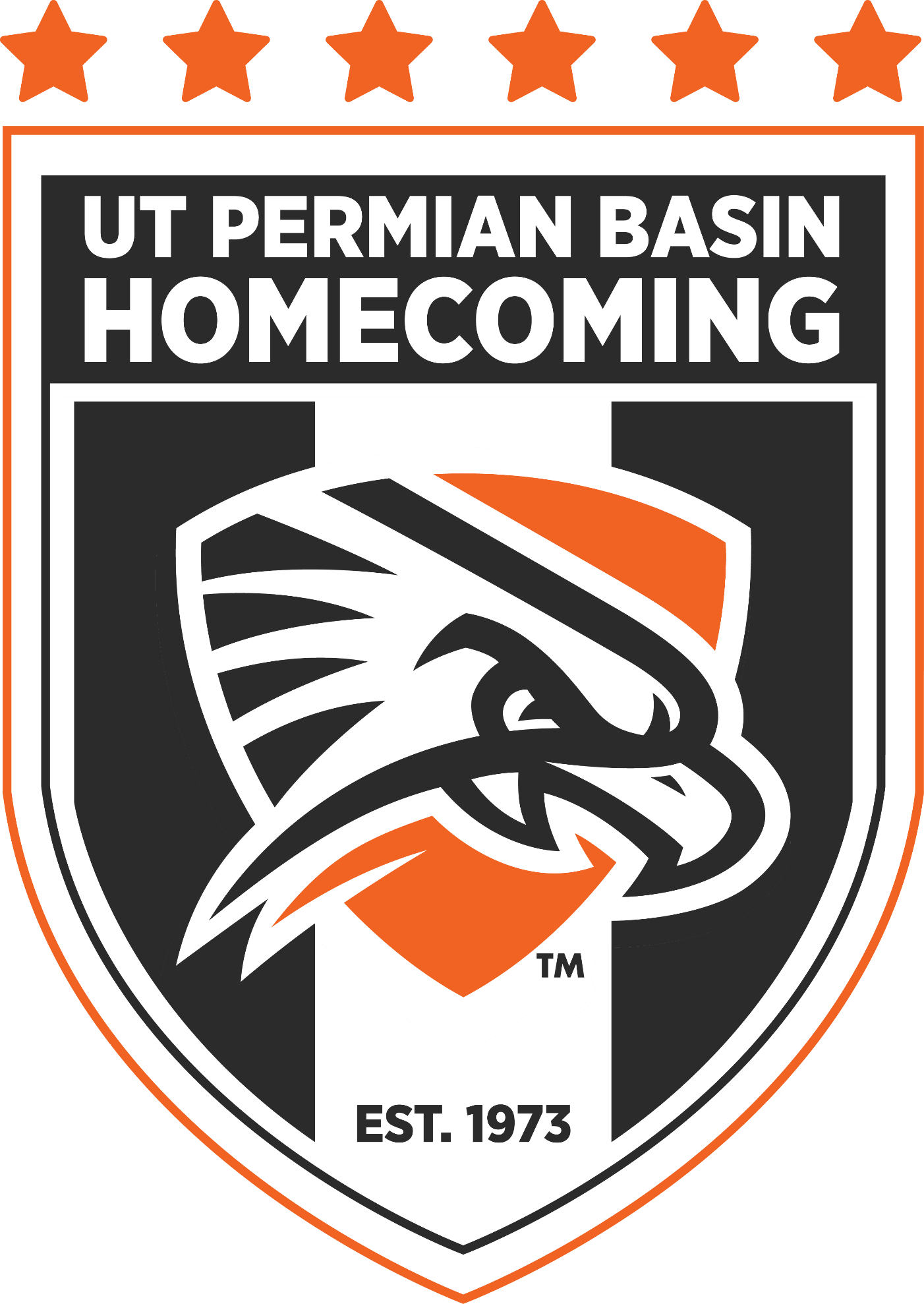 October is here, and that means it's time for HOMECOMING! We are excited to celebrate what it means to be a Falcon and have many events and activities planned.
This year's theme is "UTPB Goes to the World Cup." Be sure to follow Student Life on social media for updates as well! (@UTPBStuLife).
UTPB Homecoming Events
Sunday, October 2nd
Spirit Board Decorating - 10 am @ SAC Patio
CAB Sand Volleyball Tournament with BBQ- 7 pm @ Residence Sand Volleyball Courts
Monday, October 3rd
Kick-off Lunch featuring food from around the world- 11:30 am @ Mesa Courtyard
Homecoming Court Presentation – 7 pm SAC Patio
Tuesday, October 4th
King and Queen voting begins
Build your own flag – 11 am @ SAC Patio
4-on-4 Soccer Tournament – 6 pm @ Duck Pond Soccer Fields
Wednesday, October 5th
Nailed It: World Cup Edition – 11 am @ MPR
Cab Movie Night - 9 pm @ Quad
Thursday October 6th
Lip Sync Battle – 7 pm @ SAC Patio
Friday, October 7th
Parade – 6:30 pm @ UTPB Circle
Pep-Rally & Bonfire – 7 pm @ UTPB Soccer Field (Practice Football Field)
Saturday, October 8th
Coronation at Football Game
UTPB Homecoming Community Events
The community is invited to join us on Friday, October 7, for a parade, block party, pep rally, and bonfire. The parade begins at 6:30 pm, and the route goes from the Founder's Building parking lot to in front of the library and Mesa buildings and ends at the Dr. Kirk Edwards Family Human Performance Center. A map of the route is included below. We encourage you to arrive on campus by 6:15 pm, so you are able to find parking and a spot to watch the parade.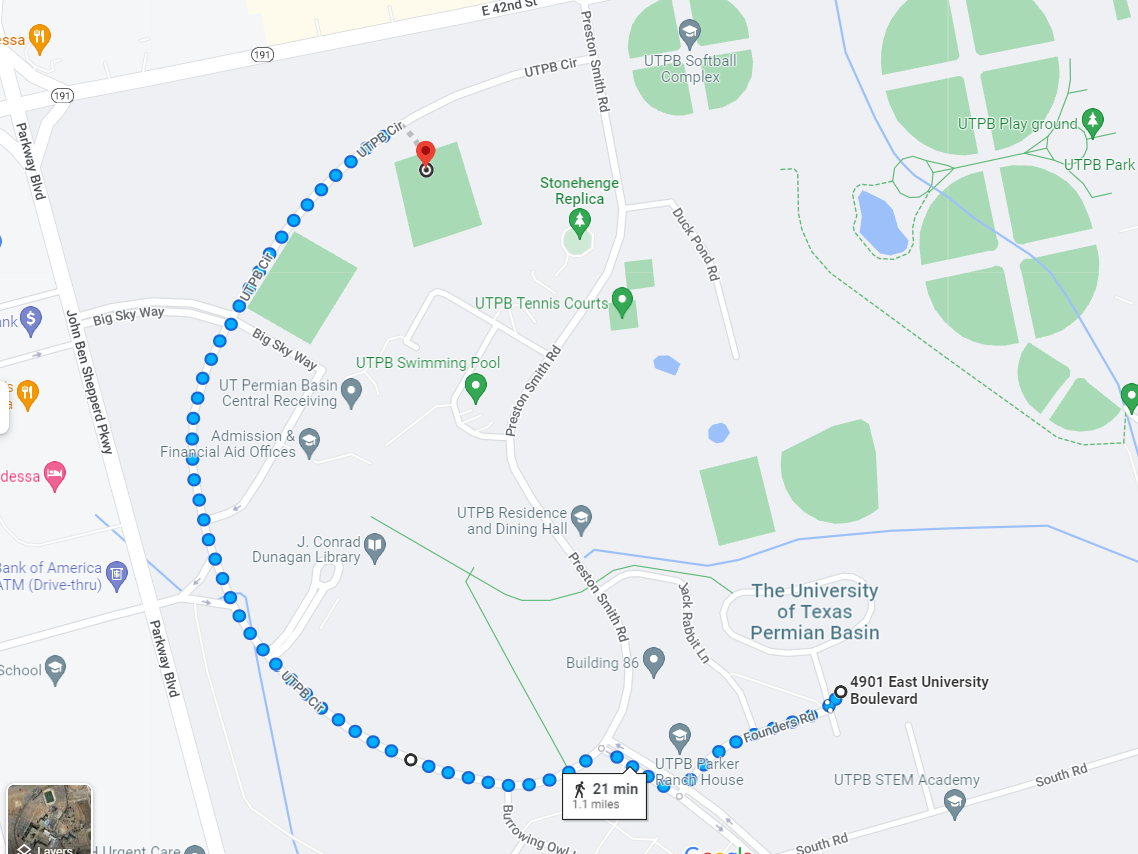 Following the parade is a block party at the Kirk building soccer field with free BBQ sponsored by HEB and a concert featuring Los Chicos del 512. The pep rally and bonfire begin at 8:00pm and Los Chicos will play an additional set at 9:00pm. We will also have inflatables for kids. This is a free event.