Student Body President
Brandon Lippert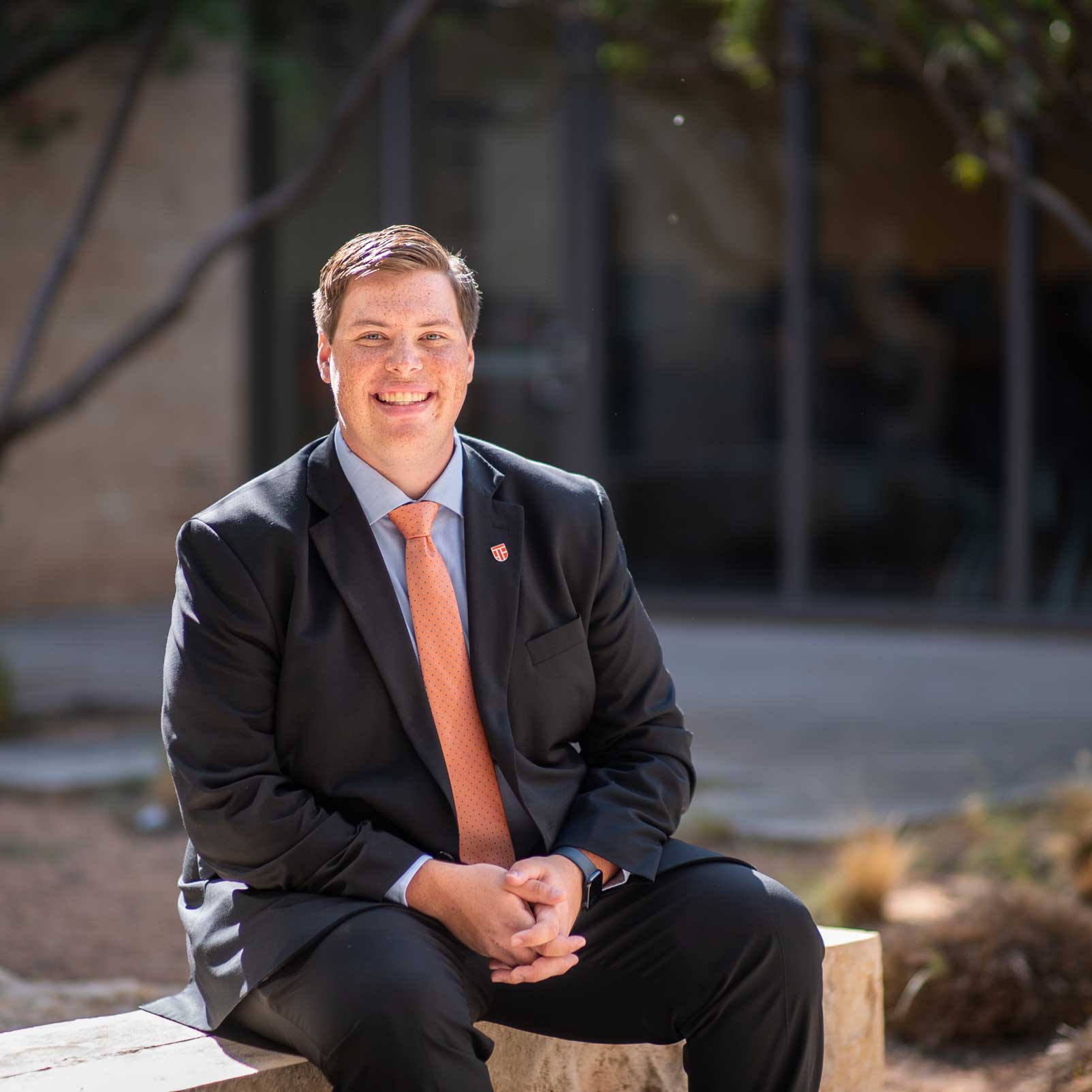 My name is Brandon Lippert, and I have the distinct pleasure of serving as the Student Body President at UT Permian Basin this year. I am a Music Education Major going into my 4th year here at UTPB and am from a small town outside of Austin called Smithville, TX. (The town isn't known for a whole lot, but ask your parents if they've seen Hope Floats, a 90's romance movie starring Sandra Bullock and Harry Connick Jr.- that's where I'm from). Apart from my duties with the Student Government Association, I am the Drum Major for the Spirit of the Permian Basin Marching Band and am a member of nearly every major ensemble the university has to offer, including being the principal trombone player in the wind ensemble and the orchestra.
Although the concept of "free time" doesn't quite apply to me, I love to travel, play video games, go hiking, make music, and enjoy the company of friends and family. I'm a huge Star Wars and Marvel fan, a lover of good food, and someone who looks forward to meeting and interacting with new people each and every day!
Why I love UTPB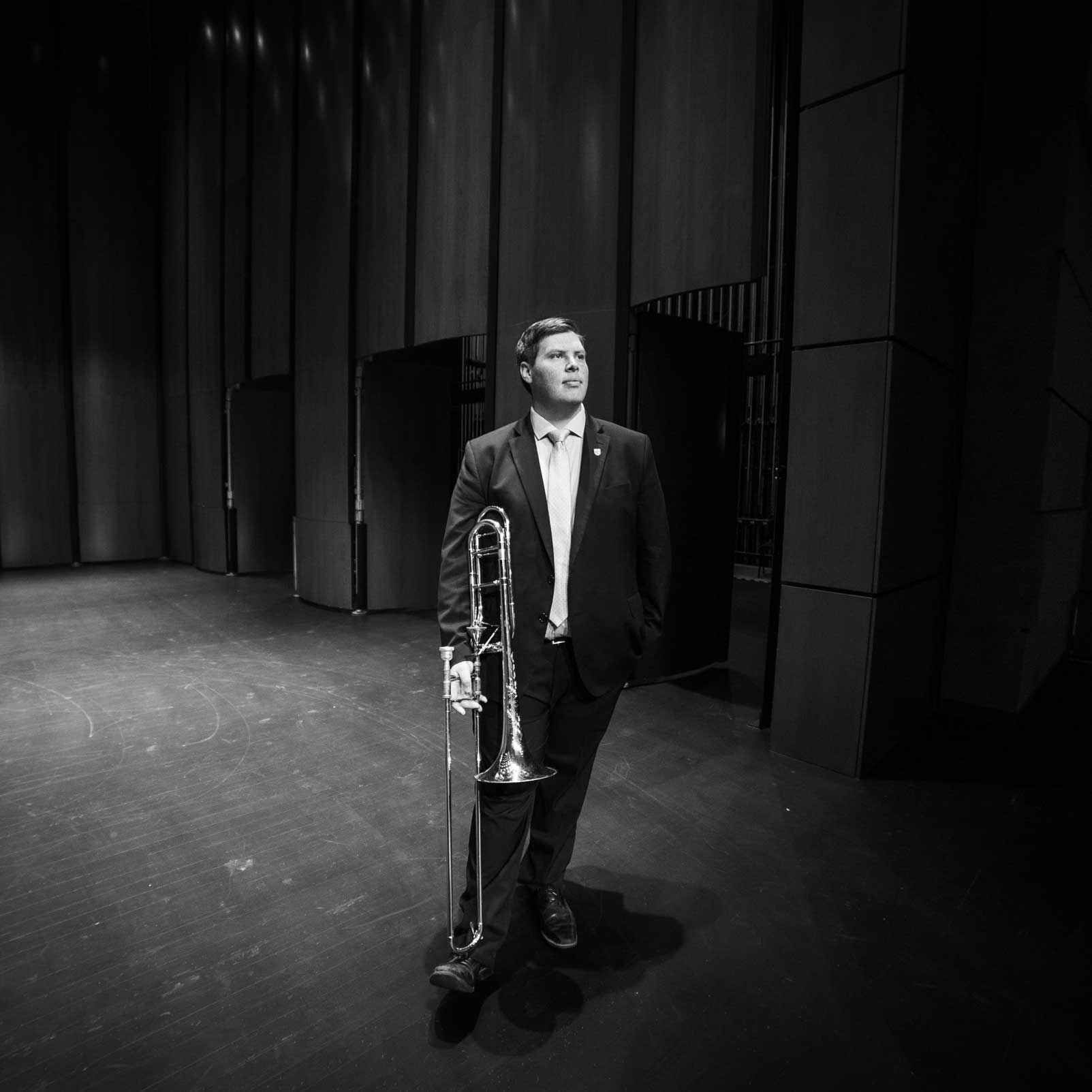 I love this University because it is truly a place where anyone can be who they want to be and do what they want to do! Coming from a small town, I was terrified of going somewhere that I was just going to be a number. In fact, it took 14 college applications and acceptance letters before I knew that UTPB was where I was destined to be! Everything from the smaller class sizes, the affordable tuition, and the overall community atmosphere on campus immediately drew me in from the beginning, but it has been the intangibles that have made the stay worthwhile. If it wasn't for my decision to come here, I would have missed out on a lifetime of memories and opportunities that I have been blessed to find in my time here, and I wouldn't trade my undergraduate journey for the world.
The importance of SGA
As the oldest student organization on campus, the SGA is crucial to the success of our institution because it is the sole representation of the voices of students BY students to our community, our administration, and to the UT System alike. As we meet throughout the year, our sole purpose is to augment the student experience on our campus to be the greatest it can be, whether through programming events and town halls, providing amenities and services, funding other student organizations, or engaging in meaningful conversations and enacting change.
In the past, some of our organization's highlights include creating the referendum that helped to build the SAC, the establishment of December commencement ceremonies, the implementation of a reading day (no classes) before finals, and the approval of our recently updated fight song. Some of our current projects include increasing access to purified drinking water, providing free hygiene products to both men and women, further implemention of the Falcon Friendly Discount Program in conjunction with the Falcon Alumni Network, and boosting overall student engagement.
Getting involved on campus
Here at UTPB, the world truly is your 'oyster'. What you decide to do in your time here will greatly impact your experience for years to come! Although one can put their head down and focus solely on graduation, you only get one shot at a true undergraduate experience. By trying new things and getting involved on campus, you have the ability to open up so many doors and experiences for yourself that you may have otherwise not known about. These experiences will connect you to people, resources, and skills that will serve you for the rest of your life, so go put yourself out there!