UT Permian Basin is a young institution, meaning new traditions are always starting. Chances are that your idea could end up being a tradition. How falcon awesome would that be? 
Traditional Events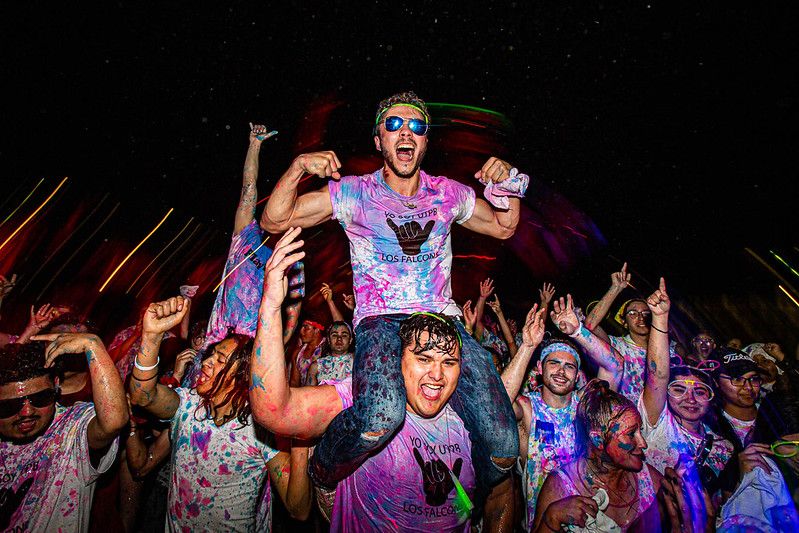 Welcome Week: 
A week-long celebration to kick off the academic year. Includes free activities and giveaways for students. 
Celebration on the Quad:
An annual event in December when the campus and local communities come together to learn about various winter holidays and share traditions.
Club Days:
Student organizations to promote themselves to students interested in getting involved. Students can join organizations at any time.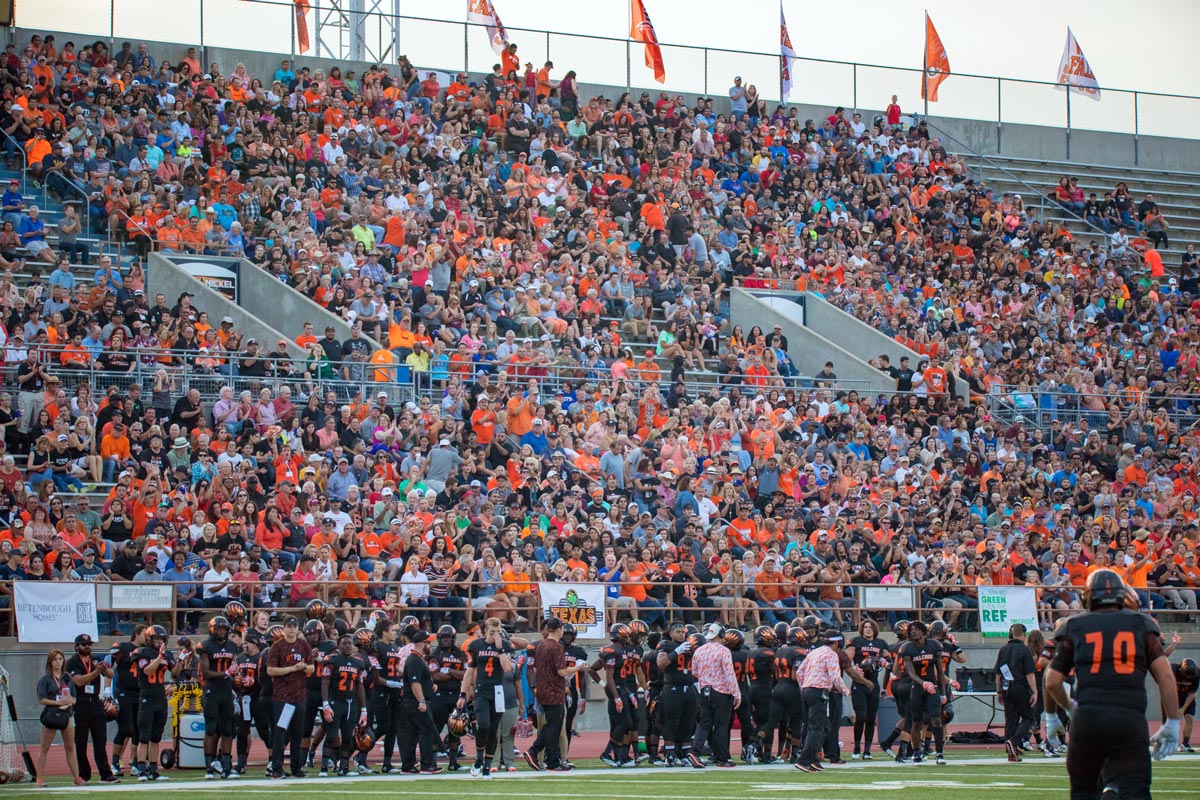 FalconPalooza: 
A week-long spring festival to celebrate UTPB Founder's Day on April 24th.
Halloween Carnival: 
A fundraising event organized by Student Life for student organizations. Open to the campus and local communities in late October.
Homecoming:
A week-long celebration for current students, faculty, staff, and alumni. Ends with the coronation of Homecoming King and Queen at a football game each fall semester. 
Midnight Breakfast: 
A free late-night breakfast held each semester during finals week to help students de-stress.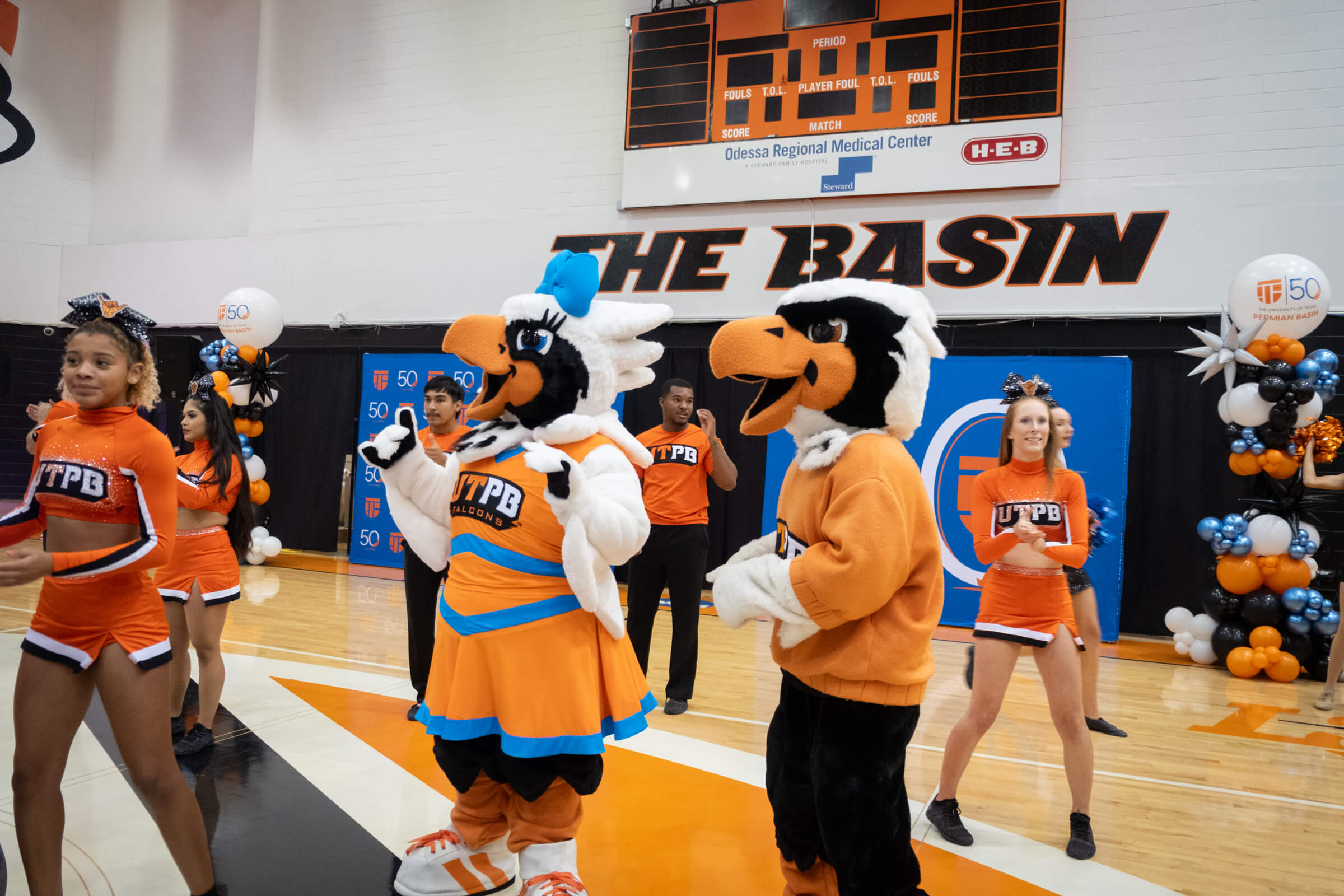 UTPB Mascots:
Get to know your univeristy mascots, Freddy & Fiona Falcon. 
Traditional Songs and Shouts: 
Falcons Up Call & Response
Call: Falcons Up! 
Response: You Know 
Fighting Falcons (Fight Song) 
We're the Falcons, Mighty Falcons, Go Falcons Win
Hail to the orange and white Victory is in our sight
We're the Falcons, Mighty Falcons, Loyal 'til the end
U-T-P-B Falcons Up, Falcons Up Fight, Fight, Fight
Alma Mater (School Song) 
Hail Alma Mater, Always loyal be.
Where ere life leads, success is owed to thee!
Through life's endeavors, vict'ries we will see.
We are mighty Falcons of UTPB!