Student Government Association
The Mission of The University of Texas Permian Basin Student Government Association is to actively represent the student body in any area of concern appropriate to develop and sustain wellness in academic, intellectual, occupational, physical, and social endeavors related to university and community affairs. Every SGA meeting is open to any student, staff or faculty wishing to attend.
Past accomplishments include:
Student Activity Center referendum and recommendations
Establishment of December commencement ceremonies
Implementation of Latin honors for graduates
Survey of day care needs
Community awareness programs
Implementation of a dead day (no tests) before finals
Survey of Recreation Facility needs on campus
Approval of Updated Falcon Fight Song
Visit the Student Government Association in SAC 101 or email sga@utpb.edu.
Weekly Meetings
We appreciate you taking the time to help make UTPB better for all students, and we invite you to attend a weekly virtual meeting on Fridays at 5:15 p.m..
Join the meeting online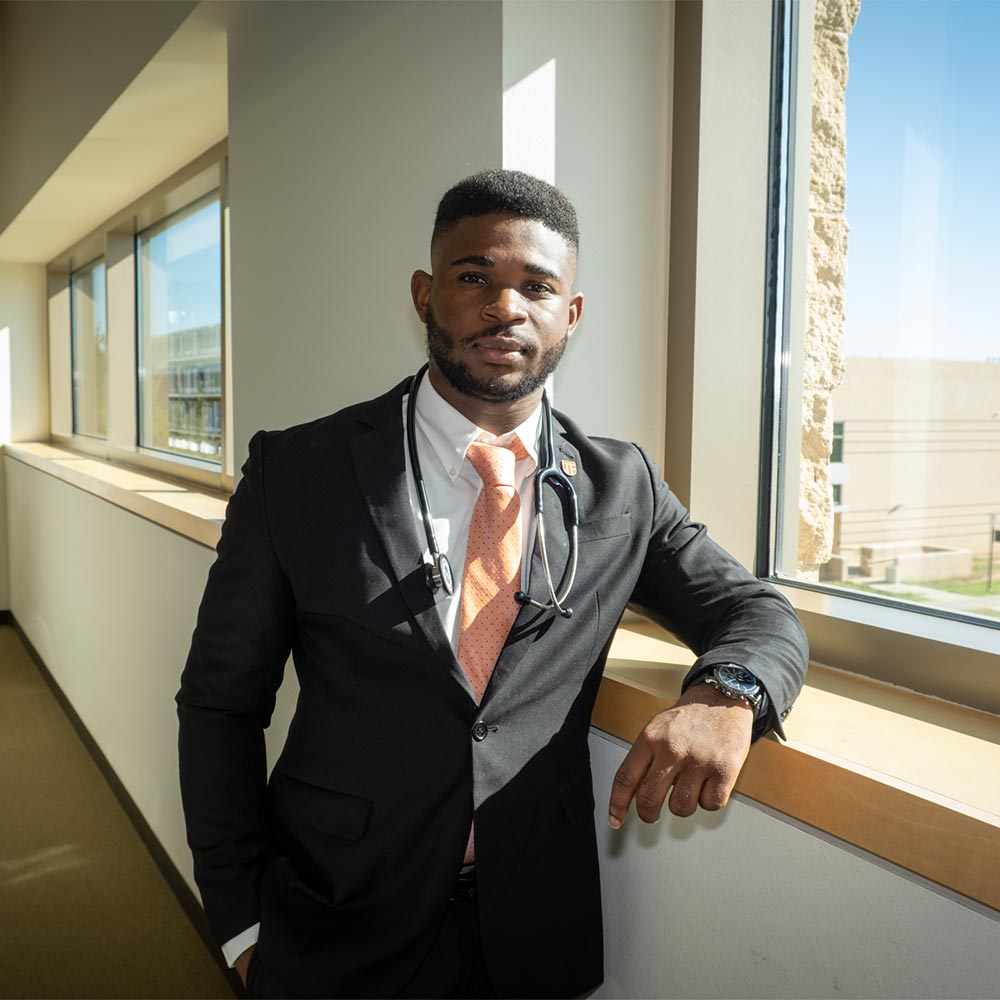 Meet the Student Body President
Chidubem Njoku is the Student Body President and loves UTPB. He believes your involvement on campus not only enriches your experience, but also contributes to the cultural and social fabric of the campus as well.
Read more about Chidubem