Technology transfer is the process that universities and other academic institutions use to shepherd ideas from the lab to the marketplace — from evaluating and protecting discoveries to commercializing the inventions through new and existing companies.
The Technology Transfer Lifecycle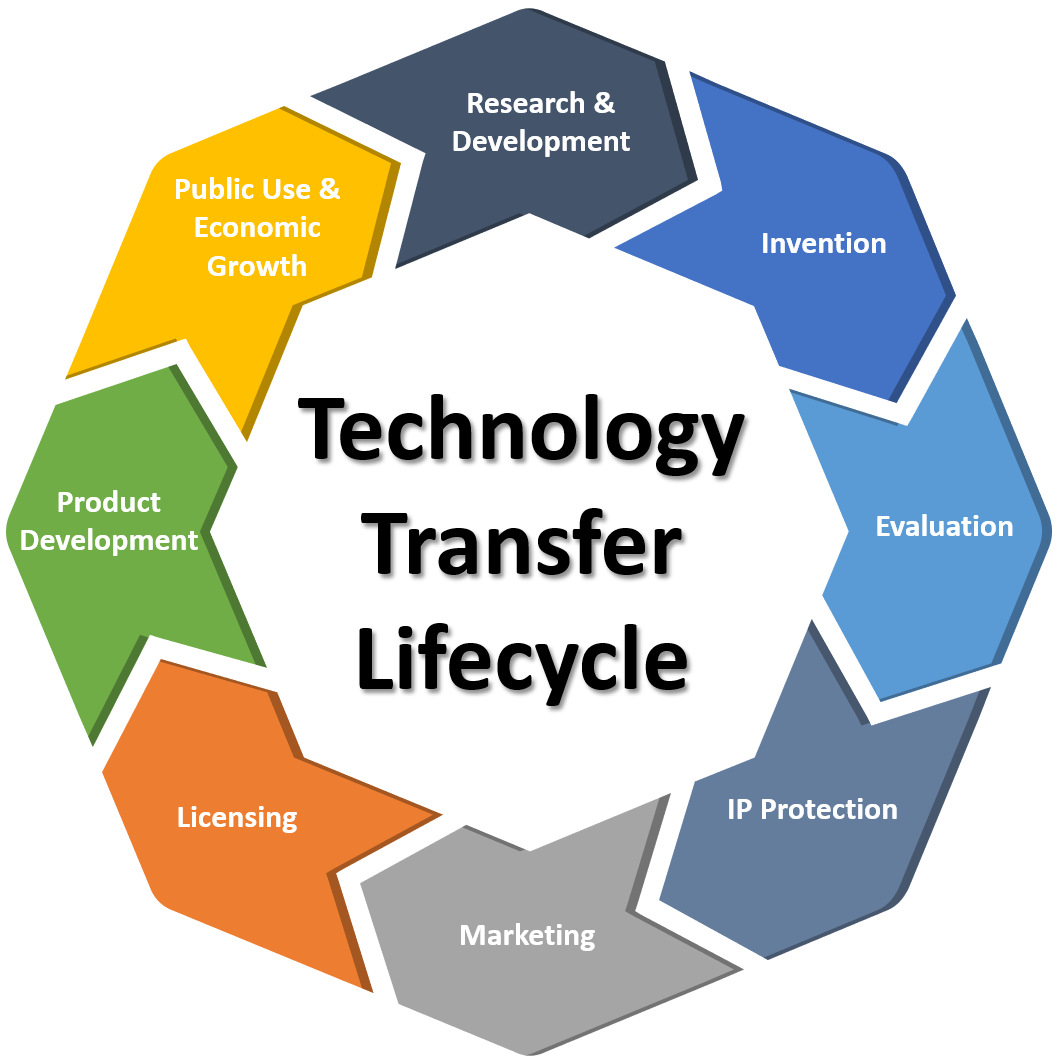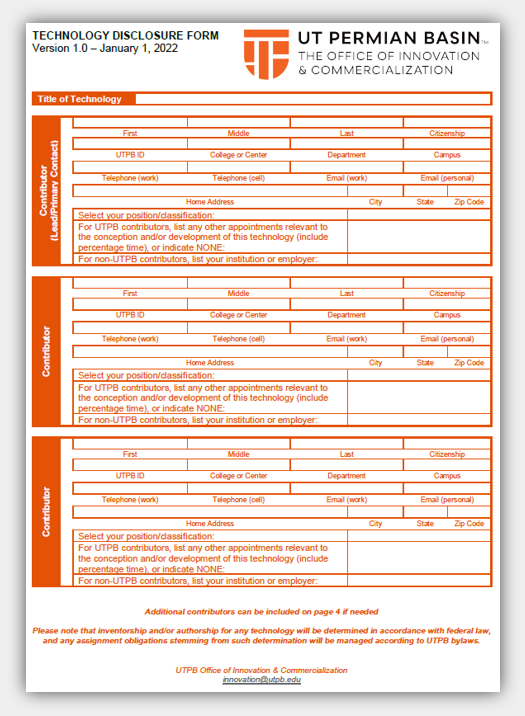 Need to disclose a new discovery?
Whether patent, software, copyright, or new technology of any sort – start the technology transfer process here at UTPB by submitting a technology disclosure form to the Office of Innovation & Commercialization.
Download the Disclosure Form
What happens after submitting a technology disclosure form?