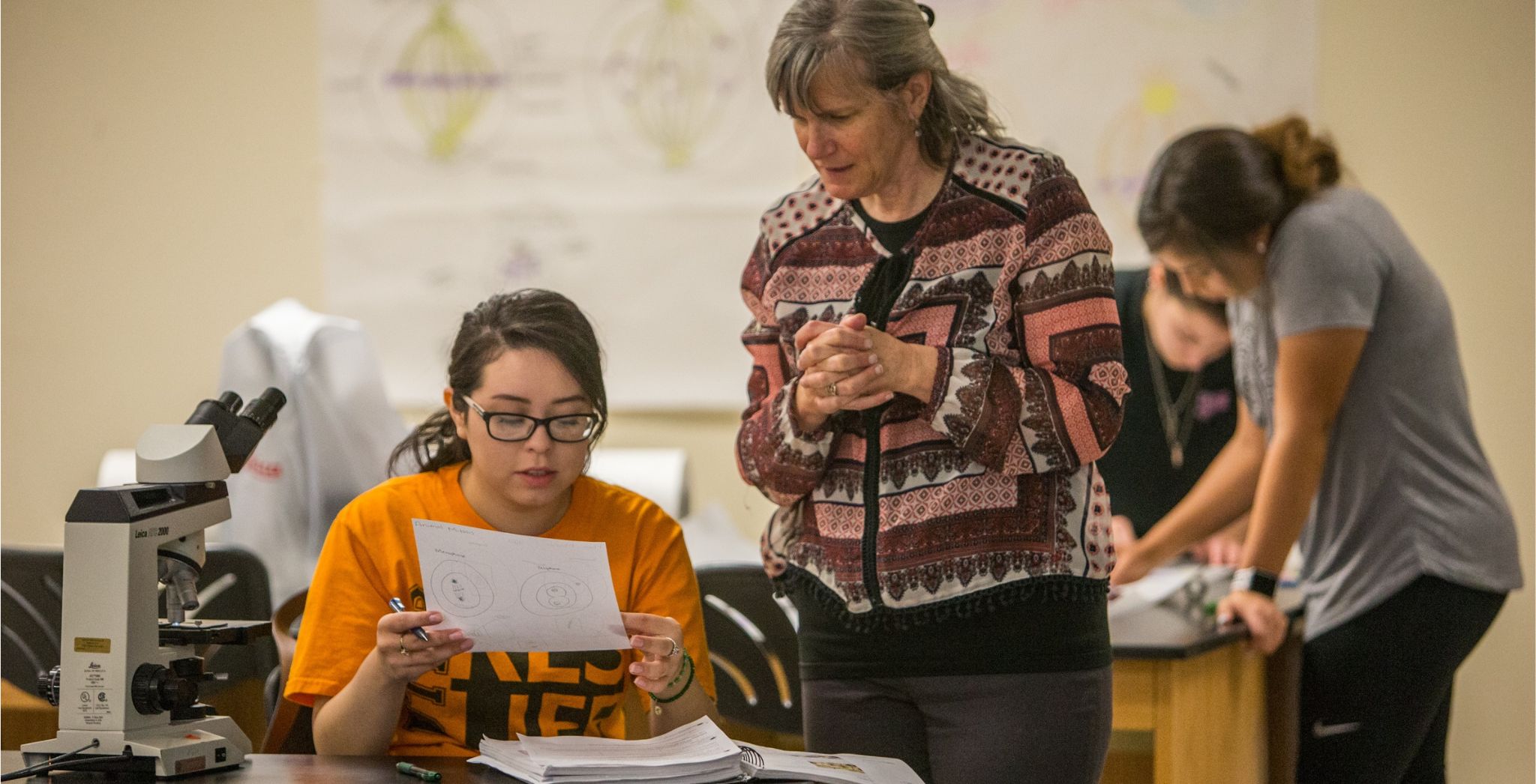 Biology Programs
Understanding the nature of all life
Think back to your seventh grade science class. Were you the student who looked forward to class experiments like dissection day with intense anticipation? Did you crave to understand? If you still have that same sense of discovery and curiosity about living organisms, you may be cut out to major in Biology.
UT Permian Basin's Biology program has degree plans tailored to your career goals, whether they include advanced study in biology, professional school in the health sciences, teacher certification, or work in a biology-related field. 
There are research opportunities for both undergraduate and graduate students in the fields of microbiology, physiology, genetics and the molecular mechanisms of cardiovascular and Alzheimer's diseases.
What can I do with a Biology degree?
Biology is one of the broadest and most important subjects in the world. Put simply, it is the study of life. Students majoring in Biology will have many professional opportunities including careers in pharmaceutical sales, environmental science, occupational health and safety, conservation science, teaching, or biological technician.