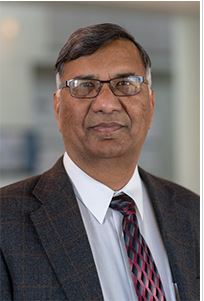 UTPB hires Seventh STAR Faculty Member
Feb 08, 2018
The University of Texas Permian Basin (UTPB) has received a $500,000 grant from the UT System STARs Program to hire electrical engineering researcher, Mohsin Jamali. Jamali holds a PhD in Electrical Engineering from the University of Windsor in Windsor, Ontario, Canada.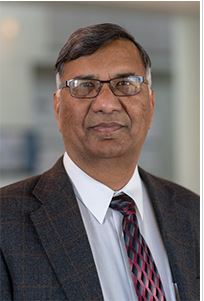 Jamali has joined the UTPB College of Engineering as a professor and coordinator of Electrical Engineering. He is currently teaching an electric circuits course and will begin teaching Electrical Engineering courses next fall. His research has focused on parallel computer architectures for real time applications. He has developed parallel architectures for on-board processors, signal and sensor array processing applications. He has also worked in the area of in-vehicle networks.
Recent research interests include parallel processing using FPGAs, Multi-Core, GPUs and Emerging Architectures for radar signal processing, and IR video Processing. Dr. Jamali's research has been sponsored by NASA, the Office of Naval Research, the Air Force and the Department of Energy.
Jamali has received Summer Faculty Research Fellowships from the Air Force Office of Scientific Research (AFOSR) and the Air Force Research Laboratory at the Wright Patterson Air Force Base in Dayton, Ohio. He was a Fulbright-Tampere University of Technology Scholar in 2014-2015, giving him the opportunity to conduct research at Tampere International Center for Signal Processing, Tampere University to Technology, Finland.
The STARs grant will be used to set up a research laboratory, purchase equipment and hire graduate assistants needed to support Dr. Jamali's vital research.
"The College of Engineering would like to welcome Dr. Mohsin Jamali as the new coordinator of Electrical Engineering. Dr. Jamali brings over thirty years of classroom and research experience to UTPB," said Forest Flocker, interim dean of the Engineering. "As the program coordinator, he will serve as the head of our newly formed Electrical Engineering Program. As a STARs grant recipient from the UT System, the grant funds will be used to develop a new research laboratory in high-performance, embedded computing for deep learning."
"The UT System and its STARs program was a major factor in my decision to come to UTPB. I am thrilled to receive this grant which will assist in building a world class high performance computing laboratory to be used for research in the area of acoustic, signal, image/vision processing and power systems for the benefit of the oil industry in the Permian Basin and the State of Texas," said Mohsin Jamali. "I am excited to be part of a new electrical engineering program and will contribute intaking College of Engineering and the UTPB to the higher level."
"The recruitment of Dr. Jamali to support our new electrical engineering programs is yet another illustration of the world-class faculty we are attracting to UT Permian Basin," said Dan Heimmermann, provost and vice president of UTPB. "UT Permian Basin's support for the local oil and gas industry is well-established and recognized. In addition, as our seventh STARs faculty in less than three years, this hire reaffirms the commitment of the University of Texas System to engineering in West Texas."
About the STARs Program: The Faculty STARs (Science and Technology Acquisition and Retention) Program has evolved and expanded from the original proposal approved by The University of Texas System Board of Regents in August 2004. The Faculty STARs, STARs Plus, Rising STARs, Translational STARs and Teaching STARs programs are described below.
In August 2004, the UT Board of Regents approved an allocation of funds to be awarded to institutions to help attract and retain the best-qualified faculty. This Faculty STARs program was funded through Permanent University Fund (PUF) bond proceeds Library, Equipment, Repair and Rehabilitation (LERR funds) to help purchase state-of-the-art research equipment and make necessary laboratory renovations to encourage faculty members to perform their research at U. T. institutions. The Board has allocated STARs funds to both general academic and to health institutions.