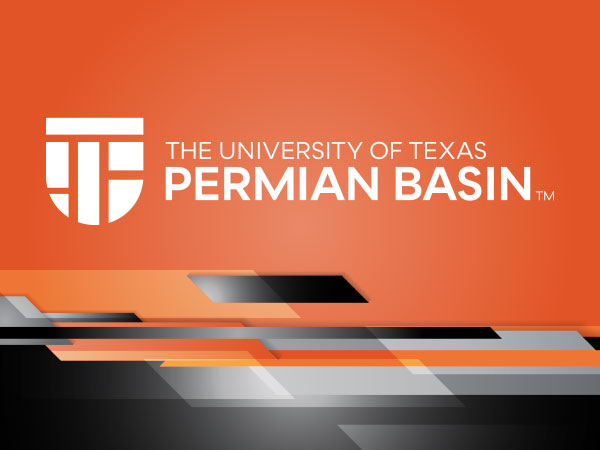 Josh Newman Named New Basketball Coach
Jun 14, 2018
Josh Newman has been named the head coach of the UT Permian Basin men's basketball program, President Sandra Woodley and Director of Athletics Scott Farmer announced Wednesday morning.
"It was evident early on in the search process that Josh Newman possesses all of the qualities we look for in a men's basketball coach," said Farmer. "He brings a level of experience and success that will help us continue to build a championship program at UT Permian Basin."

Newman has spent the last 12 seasons as head coach at Arkansas-Fort Smith. After transitioning from a junior college program, he helped guide UAFS to a 168-96 record as an NCAA Division II program over the last nine seasons. During that time, the Lions have won five Heartland Conference Championships, one Heartland Conference Tournament Championship and have made four trips to the NCAA Tournament over the past five seasons.
"Today we continue our tradition of excellence in athletics with the addition of Coach Josh Newman," said Woodley.  "He brings an impressive record of accomplishment that builds on our successes over the past several years.  Even more impressive is Coach Newman's passion for helping students succeed beyond the basketball court."  
Prior to making the move to NCAA DII, Newman was 70-25 in the NJCAA at UAFS with a pair of semifinal appearances in the region tournament and two Top-5 national rankings.
"First off, I would like to thank Dr. Woodley and Scott Farmer for the opportunity to join an athletic program that is on the verge of great things," said Newman. "The position and current leadership are the big things that drew me to the UTPB family. I'm excited about the opportunity to create a culture and basketball program that the entire Permian Basin can be proud of."
Before taking the head coach position at UAFS, Newman spent three season as an assistant coach at Nevada. The Wolfpack were 77-22 in those three seasons, winning the WAC regular season championship all three years with two WAC Tournament Championships and a pair of NCAA Tournament selections with a trip to the Sweet 16.
Newman returns to the state where he spent four years of his early college coaching career. After one year at Westark (UAFS) College, he spent two seasons at McLennan Community College in Waco and then was an assistant for two seasons at South Plains College in Levelland where the Texans went 61-9 with consecutive conference championships and national tournament appearances.
"Our team is going to be a part of the community and we're going to be interactive with them," said Newman. "We want to connect with the Permian Basin in every facet, from community service to being engaged and involved. In terms of style of play, we're going to play fast. As fast as we can without being out of control. A fast, up-tempo style of basketball that I think everyone is going to enjoy."
He takes over a program that has gone a combined 52-13 over the past two seasons with back-to-back 14-4 seasons in their first two years as a member of the Lone Star Conference. The Falcons won the Lone Star Conference regular season and tournament championships in their first season as an LSC member and advanced to the NCAA Tournament for the first time in school history. This past season the Falcons placed second in the regular season and made a return trip to the LSC Championships title game. UT Permian Basin won its first ever pair of NCAA Tournament games and advanced to the Sweet 16 with a 130-124 four-overtime victory over Regis.
Newman graduated from Arizona State with a Bachelor's Degree in history and has his Master's Degree in sports studies from Texas A&M – Commerce.
Josh and his wife, Rita, are the parents of three children; Troy, Alexis and Daniella.
Originally posted - https://utpbfalcons.com/news/2018/6/13/josh-newman-named-ut-permian-basin-mens-basketball-coach.aspx