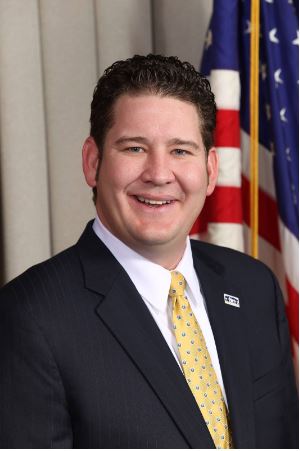 UT Permian Basin Alum appointed to state Aerospace and Aviation Committee
Jul 16, 2018

UT Permian Basin grads continue to take their success to new heights, quite literally in this instance. UTPB Alum J. Ross Lacy has been re-appointed to the state's Aerospace and Aviation Advisory Committee. Lacy is one of seven members chosen by Governor Greg Abbott.
 "I am honored to be re-appointed by Governor Abbott to serve on the Texas Aerospace and Aviation Committee," Lacy said. "The State of Texas will continue to be the leader in the aerospace and aviation industries offering a business friendly approach with less regulation. I look forward to working with other members of the committee and serve at the pleasure of Governor Abbott."
Lacy is the president of Lacy Oil Corporation and serves as a city councilman for the City of Midland. He earned his Bachelor of Business Administration in finance from UTPB.
The Aerospace and Aviation Advisory Committee assists in the state's economic development efforts to recruit and retain aerospace and aviation jobs and investments in Texas. Committee members also work with members of the Texas Legislature on various issues.
Lacy's term will expire September 1, 2021.