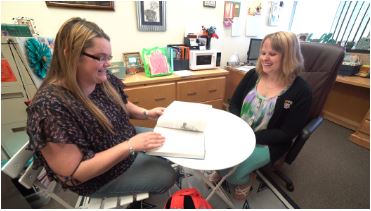 Student Overcomes Adversity to Earn Degree
Aug 02, 2018
Megan Jones should not be walking the stage this Friday. Life has thrown several curveballs her way in the past year – enough to keep her from earning enough credits to graduate.
"I've had every excuse to quit school, to give up," Jones said. "My mom died. I'm a single mom and I work full time."
Here's the catch: she did it. Megan Jones is one of more than 150 students set to walk the stage at the UT Permian Basin Summer Commencement Ceremony.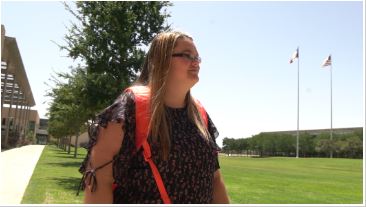 "I was able to channel motivation and use that to keep me on track," Jones said.
Jones' motivation came when she was registering her two children for school. They were both born with special needs and she was met with several road blocks when it came time for them to go to school.
"I had to fight the school to get the services they needed," she said.
Jones saw a need in special education and set out to do something about it. She enrolled in classes at Odessa College and eventually transferred to UT Permian Basin where she has been on the fast track to earning a degree in education.
Jones says her professors have led her every step of the way.
"I owe it all to them. They helped me get here," she said.
One of those professors is Dr. Tara Wilson. After Jones' mother died, the pair formed a special bond.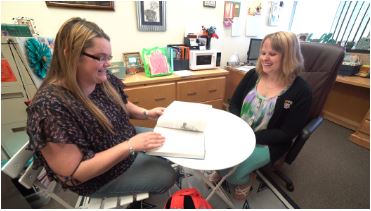 "I didn't have anyone to go to who would just sit and listen," Jones said. "Mrs. Wilson did that for me."
UT Permian Basin President Dr. Sandra Woodley says she's inspired by Jones' story.
"It points out what's possible even under difficult circumstances," Dr. Woodley said. "One thing that impresses me so much about Megan is her determination. She overcame so many obstacles to achieve success."
Through all of her hardships, Megan's future is looking bright. She recently accepted a teaching position at Permian High School.
"I hope I can be the change for special education," she said. "Never ever give up. That's my family's motto."