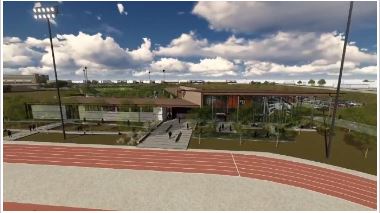 UT System approves more funding for Kinesiology Building project
Sep 07, 2018
UT Permian Basin's plan to add-on to the Kinesiology Building project received the UT System Board of Regents' blessing.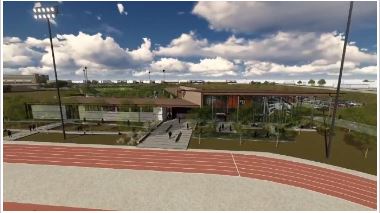 The board approved increasing the total project cost to $37-million. The additional funding will go towards 19,000 square feet of additional space to grow academic programs housed in the facility. Data suggests the number of kinesiology students will double and the number of athletic training students will triple by 2025.
"We want to ramp up our ability to produce those degrees that are in high demand," President Dr. Sandra Woodley told the Midland Reporter Telegram.
The additional space will make room for a 150-seat lecture hall, 12 kinesiology offices, training areas and an athletics office suite.
Dr. Woodley hopes the building will be a draw for new and returning student-athletes.
"We believe upgraded facilities could increase a sense of pride in our athletic programs," she said.
The state-of-the-art building will include space for the kinesiology department, a weight room, locker rooms, student-athlete lounge, equipment storage and laundry facilities.
UT Permian Basin plans to break ground on the project later this month and have the 63,000 square feet facility ready for use by Spring 2020.
View the Kinesiology Building Fly Through