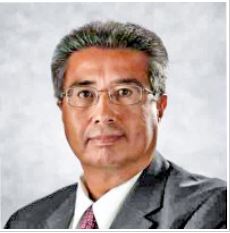 Valenzuela named CFO, VP of Business Affairs
Sep 06, 2018
UT Permian Basin has named Cesario Valenzuela as its new Vice President of Business Affairs and Chief Financial Officer.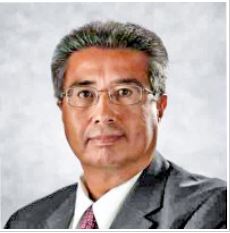 "Cesario is a seasoned financial executive who brings a wealth of experience to our team," UT Permian Basin President Dr. Sandra Woodley said. "We are thrilled to welcome him to the Falcon family."
Born and raised in West Texas, Valenzuela has spent nearly all of his professional career in higher-education, serving in various capacities at Sul Ross State University. He earned his BBA in Accounting and MBA in Management from Sul Ross and immediately went to work at the University.
He served as the Chief Financial Officer of Brewster County Memorial Hospital for two years in the 1980s before returning to higher-education. In total, Valenzuela served Sul Ross for more than three decades. He has more than 20 years of experience as the Chief Financial Officer.
"I am very excited about joining Dr. Woodley's management team at UT Permian Basin. Everyone is truly committed to taking the University to the next level and I feel honored to have been asked to play a role in this transformation," Valenzuela said. "I feel UTPB has a lot of potential and promise and that my experience will help realize those opportunities."
Valenzuela and his wife of 34 years have two grown children. He will officially begin at UT Permian Basin at the beginning of October.