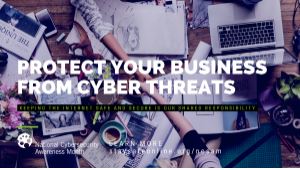 How to Keep You and Your Information Safe
Oct 23, 2018
October is National Cybersecurity Awareness Month and UT Permian Basin is committed to protecting the identity of all of its students, faculty and staff. In fact, the University has a new team member dedicated to cybersecurity – Chief Information Security Officer, Robert Belk.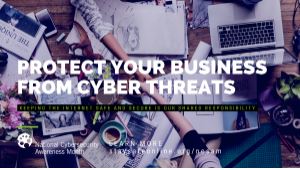 Belk is an Odessa native with nearly two decades of experience in IT Security. He most recently served as Associate VP of Network Operations Manager for a local bank.
"I'm very excited to be a part of the UT Permian Basin family, doing what I love," Belk said.
Belk says it's important that everyone has the resources they need to stay safe and more securely online.
A few things you can do NOW to protect your online presence in the future include:
Keep a Clean Machine -- Keep all software on internet-connected devices, including personal computers, smartphones and tablets, up to date to reduce risk of infection from ransomware and malware.
Lock Down your Login – Always protect your usernames and passwords, and use multi-factor authentication when possible.
When in Doubt, Throw it Out -- Links in email, tweets, posts and online advertising are often how cybercriminals try to compromise your information. If it looks suspicious, it's often best to delete it.
Sensitive Information is Like Money.  Value it.  Protect it. – Sensitive information, such as social security numbers, credit card numbers, research data, and student records have value – just like money. Be thoughtful about who gets that information and how it is collected by apps, websites and all connected devices.
The UTPB Information Security page can be found here. This page will be updated in the coming months, so please check back for updated content.